Serving good food in unusual locations is a unique challenge, not always met by those who attempt it. It can be a reputational risk for a chef to take, but can pay off handsomely if it works out, making for a superbly memorable dining experience. The Harewood Food & Drink Project lands perfectly on the right side of that risk and, deservedly, shows itself off with its Hidden Harewood events. I was lucky enough to be invited to check one out so crossed the A1 to the Harewood estate bringing plenty of enthusiasm and a hearty appetite.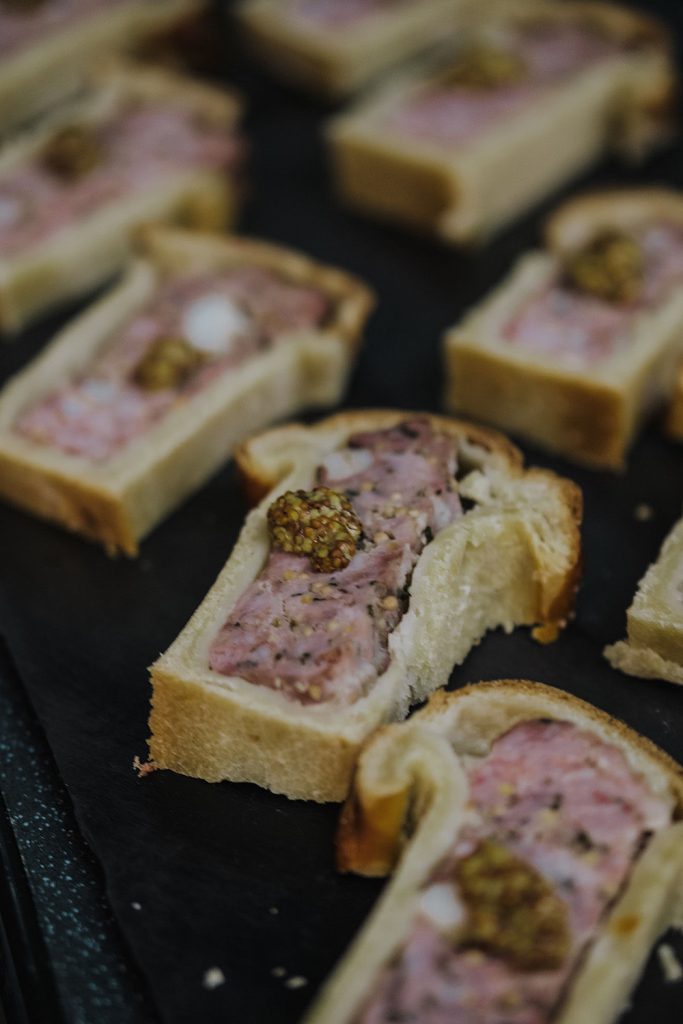 Hidden Harewood is the Food & Drink project's flagship event, designed to show off everything it can do, so my hopes were high as we left the car to head to a small shelter on the estate cricket ground and begin the adventure. Welcome drinks were courtesy of Harewood's own gin, perfect to contemplate the forthcoming meal while we enjoyed our first morsel. Those first few bites came from a rabbit and pork pie slice that was lighter than one would imagine and put me in mind of the pie Executive Chef Josh Whitehead cooked for Mary Berry last Christmas. A cracking starting point before we boarded our transport to the first seated venue, Garden Lodge.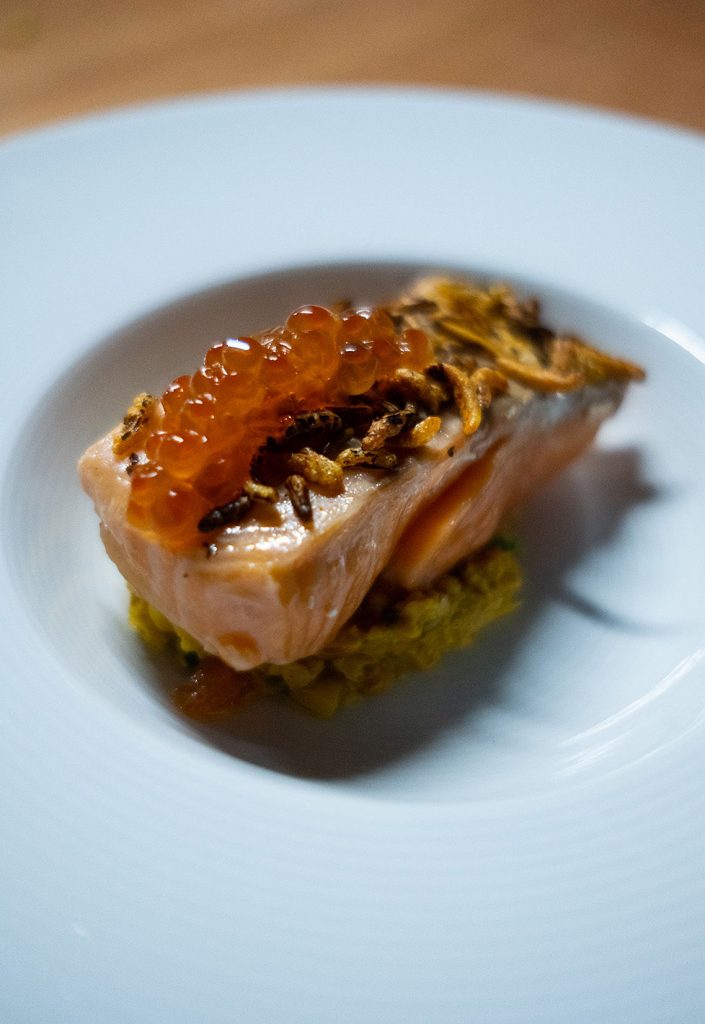 Our transport was an ex-military vehicle that had been subsequently repurposed. After military life, it served as a shoot vehicle for the estate, but is now perfectly suited to transporting hungry guests. While we waited for our first course here, we tucked into an artichoke and walnut dip with seed crackers, whetting our appetite for sea trout with corn. The Yorkshire Chorizo listed in the dish's description wasn't prominent, but the sweetcorn, softened to a rough texture though not pureed, gave a delightfully sweet contrast to the fish. Puffed rice added a flash of texture to this tremendous beginning.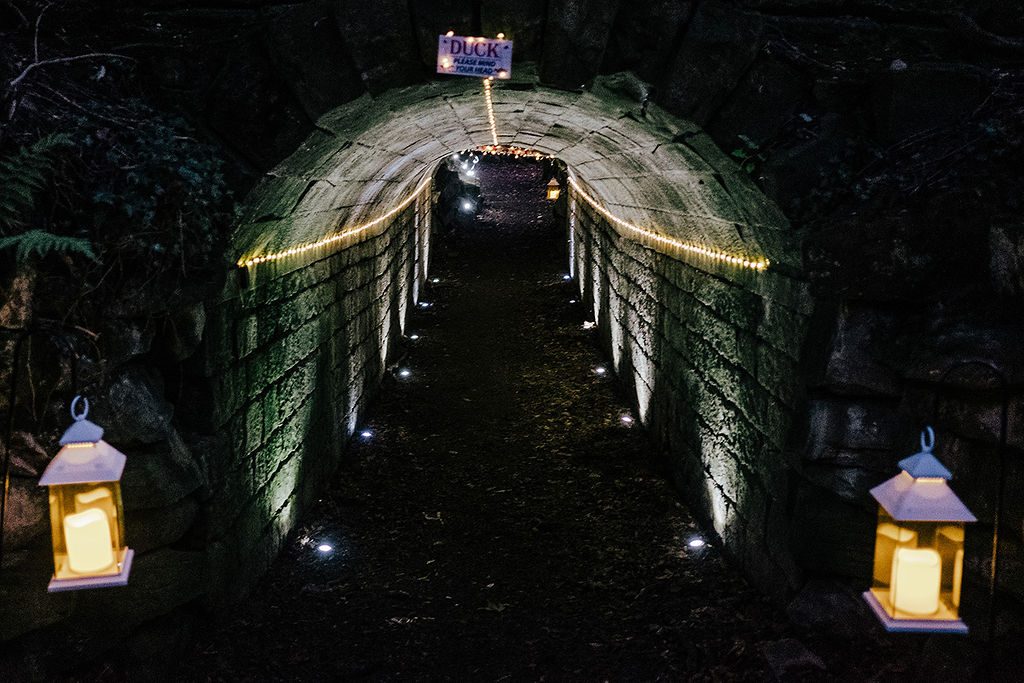 With that done, it was time to move to "The Pleasure Grounds". This time we boarded a trailer pulled by a tractor for a journey with some breathtaking scenery. This was my first time at the Harewood estate and the sight of herds of deer running alongside us will remain with me as utterly enchanting. The arrival at this site was defined by a host of fairy lights that guided us on a short walk to a series of tents and tables for us to enjoy the remainder of the meal. The cooking at this location was helped along by a series of fires, above which Josh was using various contraptions to finish our dinner off. I didn't bother him too much for fear of delaying our food, so quickly took my leave to enjoy the fruits of his labour.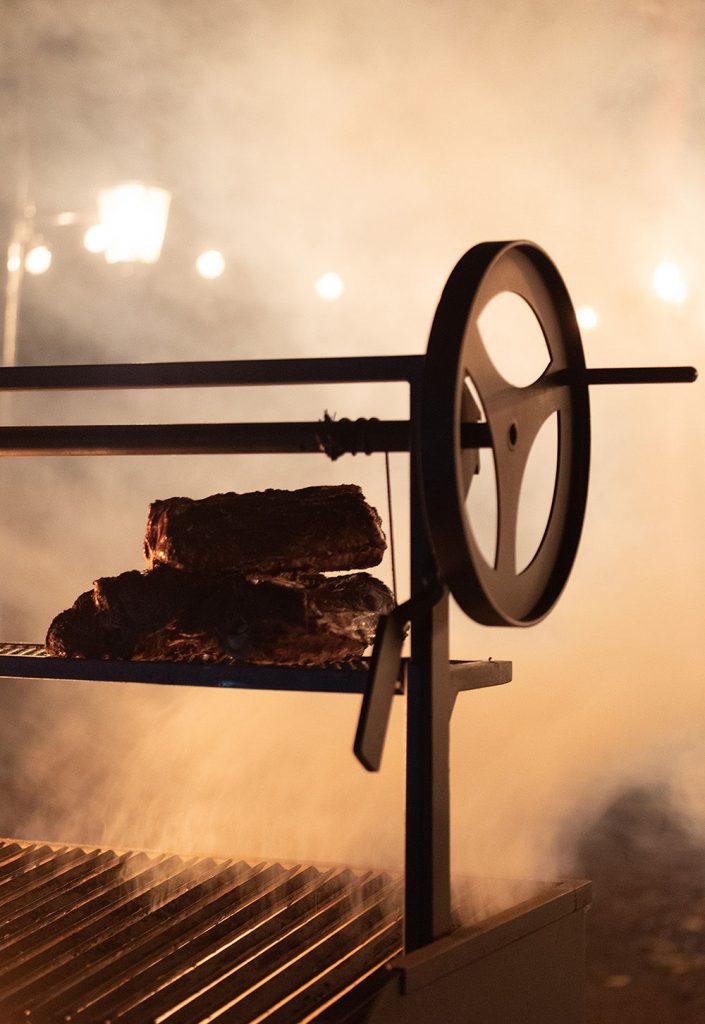 Hidden Harewood was a truly unique experience that really showed the best of the estate with no obvious compromise to the service or dining experience, putting what was in effect an entire pop up restaurant deep into the wilds of the estate. The effort that must have gone into the setup was quite notable, one suspects it was a tiring evening for the front of house staff! Our first dish here was a taco filled with venison shoulder, lovage and juniper. I'd have happily polished off a couple more of these beautifully balanced pockets, but it was straight onto the next course that showcased more of the estate's venison.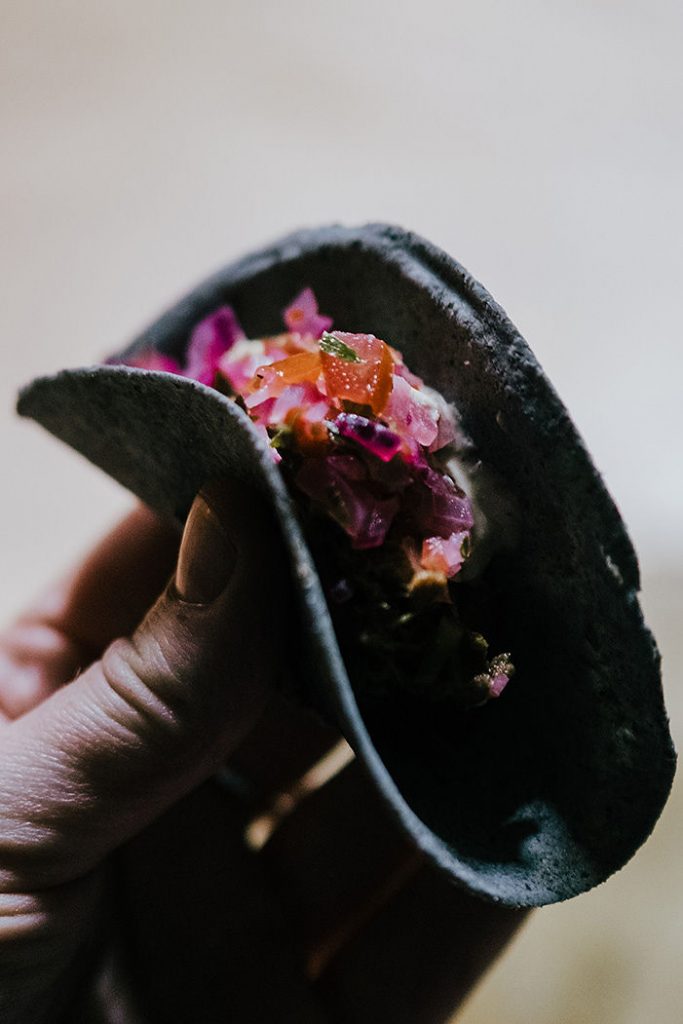 Saddle of venison came to the table next accompanied by a rich mole sauce and carrots. I've no idea if Josh just finished the meat over the fire pit after more controlled cooking somewhere else, either way it was a perfectly prepared piece of meat that was given every opportunity to shine thanks to that sauce. The carrots were just the final flourish, dropping just enough sweetness onto the plate to parry the rich sauce.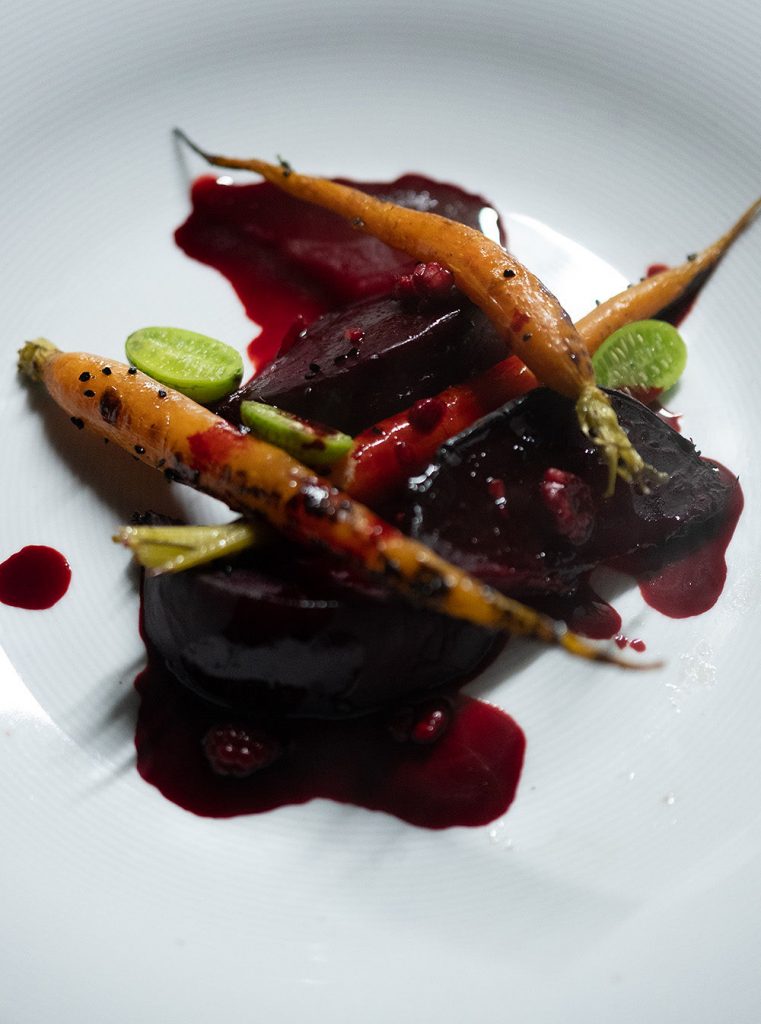 With the savoury courses all dispensed, we were next presented with pineapple that I'd seen Josh cooking over fire when we arrived. While this wasn't the dish to turn my head toward desserts forever, the delicately balanced smoked cream helped me enjoy it.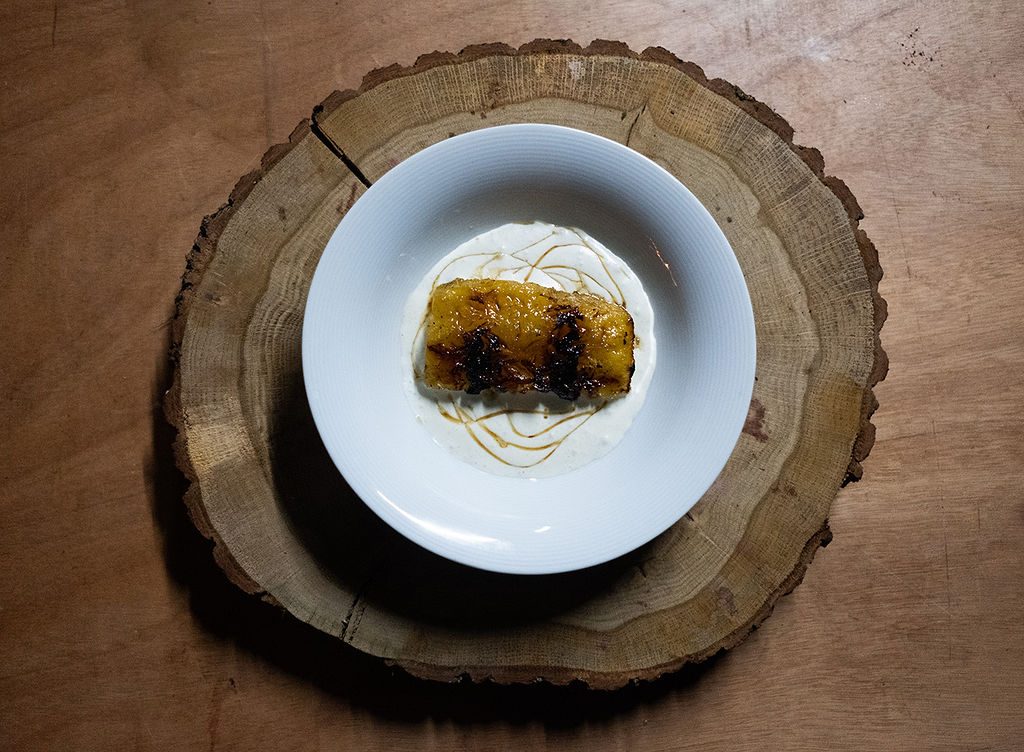 With all of those experiences in the book, it was time to move over to a more relaxed area to see out the evening, where we were able to relax with more drinks and a final flourish in the form of liquid nitrogen ice cream with mulberry that was predictably original and well executed.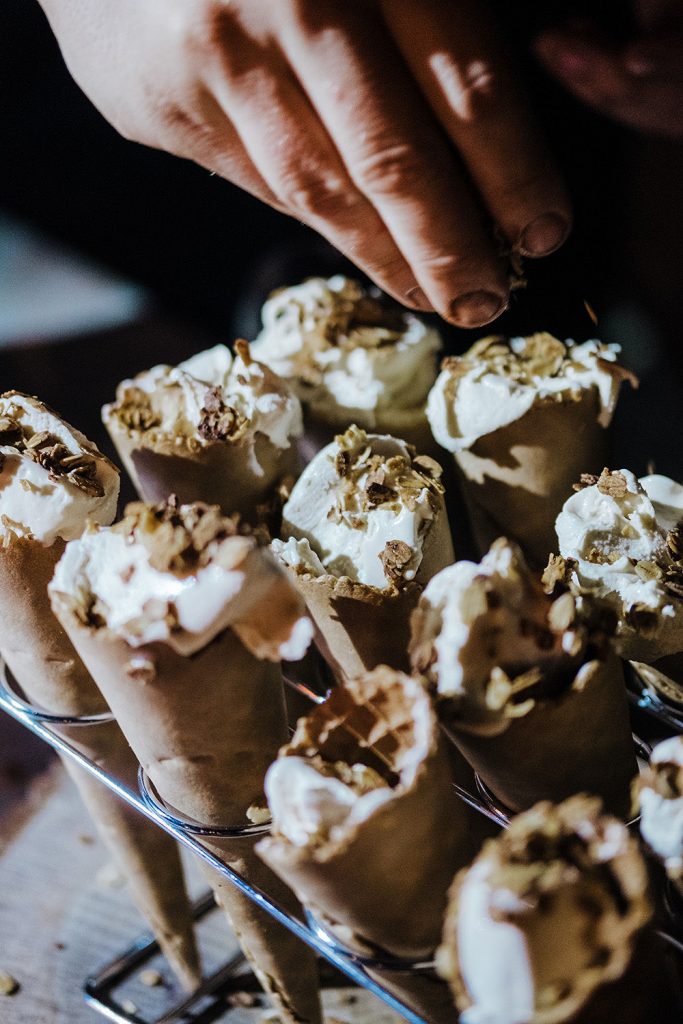 We spent a bit more time savouring the atmosphere and environment before being trailered back to our car to head back to York. I've had this experience on my list for some time and it surpassed my high expectations. The quality of the Hidden Harewood dining experience wasn't compromised in any way by the location, instead the remoteness of the venues allowed a unique and truly memorable series of dishes to shine. If you're interested in food in Yorkshire this ticks all of the boxes and must be on your list.
Photos credit to Claire McClean:
Instagram – @clairemcclean
Disclaimer: No charge was made for my attendance. Opinions are impartial.