Lunch can be such a precious refuge from the workplace. I've spent many days cowering behind a desk desperately looking forward to an hour long escape from the day's mundanities, always debating what kind of indulgence is justified after enduring yet another morning of tiresome meetings and reputation making. The centre of York has a continuously improving selection of places to grab a lunch on the go but some days you need more than a good sandwich in a quiet spot (try the churchyard on Goodramgate for some peace and quiet). This is where a fixed price lunch can come into its own, something that The Rattle Owl has been perfecting in recent times.
The Rattle Owl has spent the last couple of years establishing itself as one of the best fine dining restaurants in York and has recently extended its lunch offering into the bang on trend market for small plates with a deal that offers 3 small plates for £12.50. In all honesty, that's a very small amount of money to eat in a dining space as relaxed as one finds in The Rattle Owl, so you'd accept a few compromises in the food, but everything is up to the impressive standards one would expect from somewhere with this reputation. The small plate menu runs to six savoury dishes so, with two of us dining, it was simple enough to order one of each and check them all out.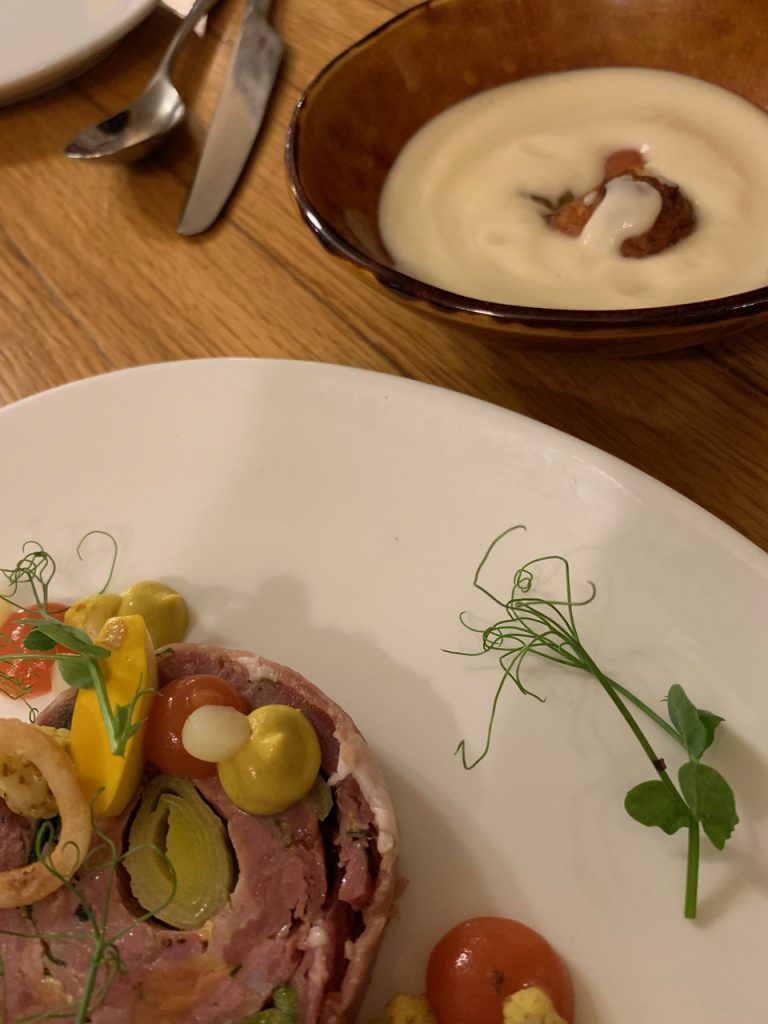 Service was friendly and brisk enough to satisfy the need to arrive and leave within a precious lunch hour, first delivering trout tartare and ham and leek terrine. The next pair to arrive were celeriac veloute and stone bass before a final pairing of tofu croquette and poussin breast competed the sextet. It was a relief to see the kitchen's muscles flexing across these dishes and find them all good representations of the standard you can expect from an evening meal here, regardless of the bargain price. The highlights were the celeriac veloute, that found further depths of flavour from French blue cheese, and the beautifully cooked stone bass that would have been even better had it come with the beetroot which instead came with the tofu croquette.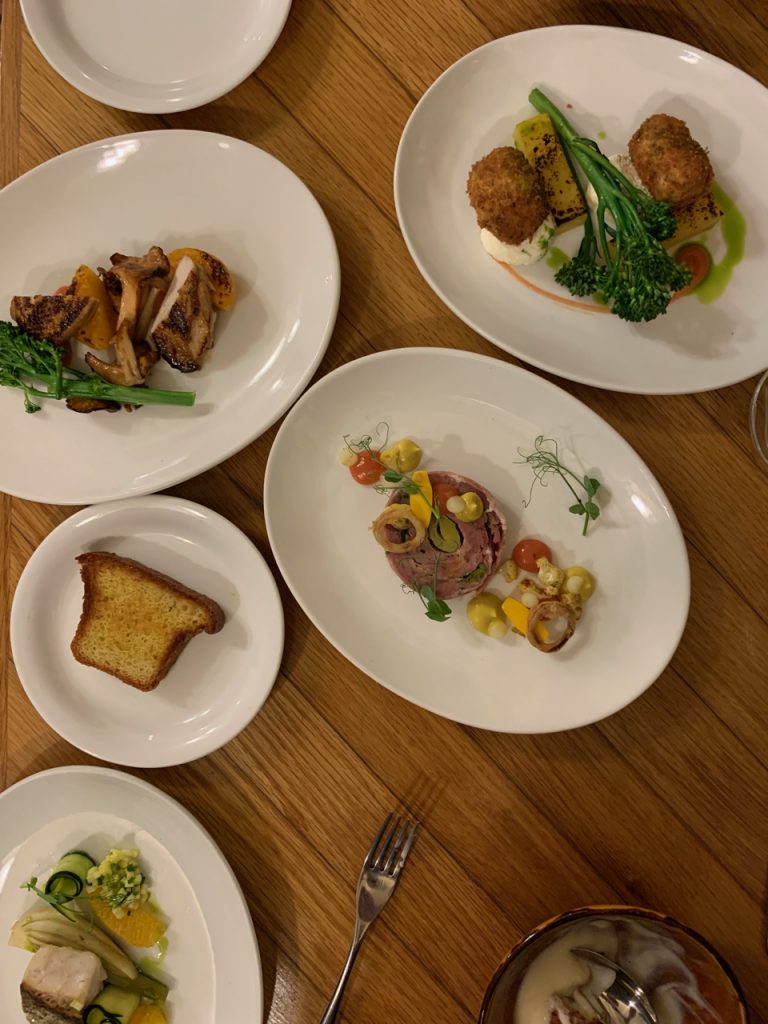 As my years advance, I find myself retreating into surprise at just how pricey things are these days, but £12.50 for a light lunch in a restaurant as good as this doesn't trigger any of those curmudgeonly instincts. It might be a few quid more than the work canteen (should you be lucky enough to have one) but even if you need to redress the spending balance elsewhere, you won't need to cut out many indulgences to enjoy this periodically and encourage yourself to return for an evening meal at a more leisurely pace.