Pocklington doesn't tend to crop up in conversation too much about places to eat. I'd be hard-pressed to come up with many recommendations (or any actually) for it within the town centre. While it's regularly on my schedule for family visits, I've not been out socialising there for some time, partly since my last visit to "Pocktoberfest" involved a rather threatening conversation with a rugby player who thought my friend and I "too posh sounding". Fortunately he softened his tone over the course of conversation and my attitude to the place wasn't hit too hard in the long term. In recent weeks, I'd seen a bunch of fantastic looking plates of food posted by a chef at Stamford's Bar & Grill Pocklington, so when the opportunity arose to pop over and try his food, I jumped at the chance.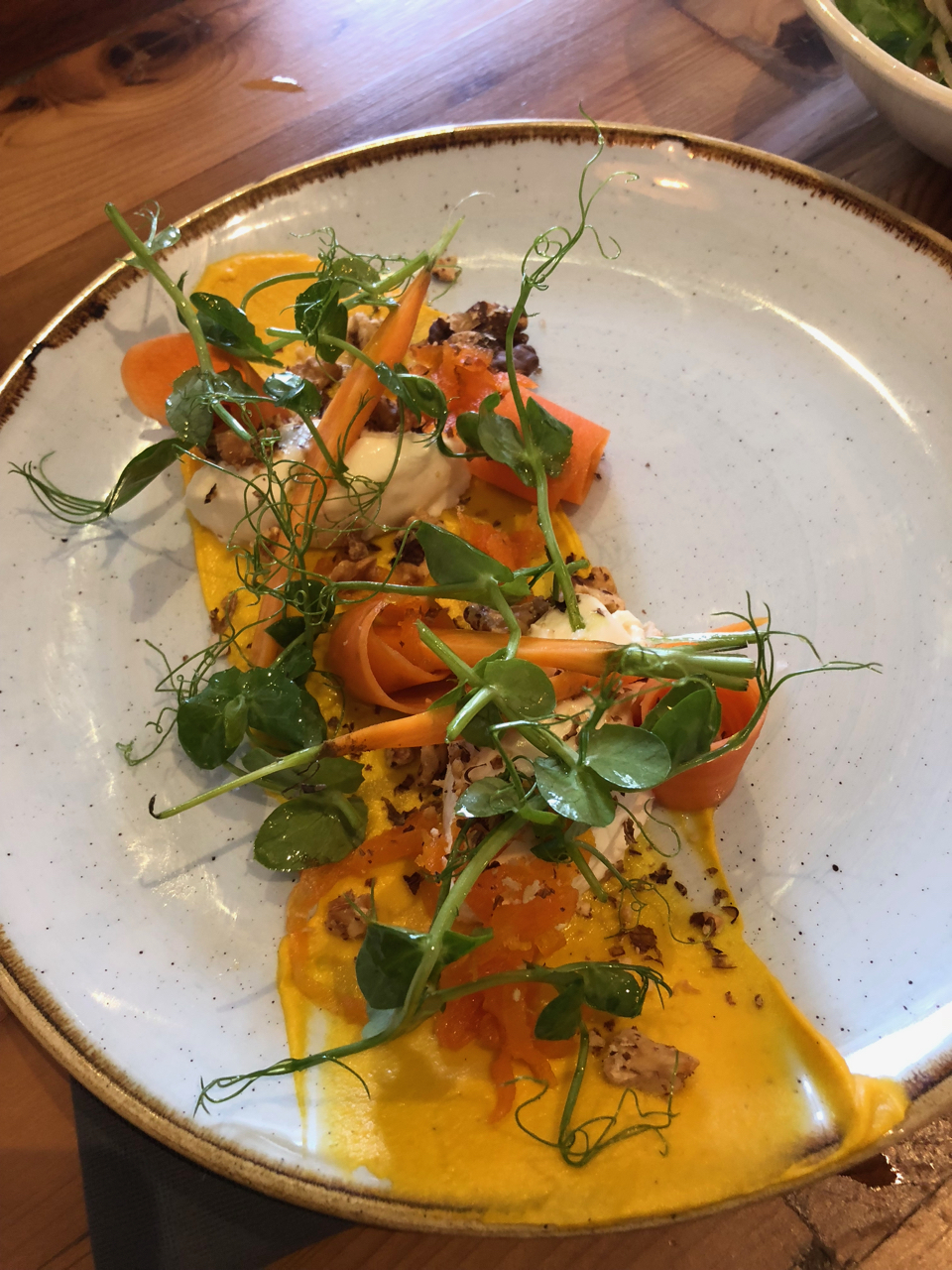 Chef Iain Wilkinson, previously of The Whippet Inn, has taken residence in the kitchen at Stamford's Bar & Grill and is now looking to offer great food in the centre of Pocklington. Stamford's is based in a good sized, slightly anonymous looking building just a few steps from the main shopping streets in Pock. The dining area is large and allows plenty of space between tables that should bode for a relaxed meal and there's also a good sized bar that's decently seperated from the dining space for pre-dinner drinks or a more relaxed visit omitting a meal. I was happy to put ordering at the whims of the chef and enjoy whatever food he saw fit to demonstrate when we called by for a leisurely lunch.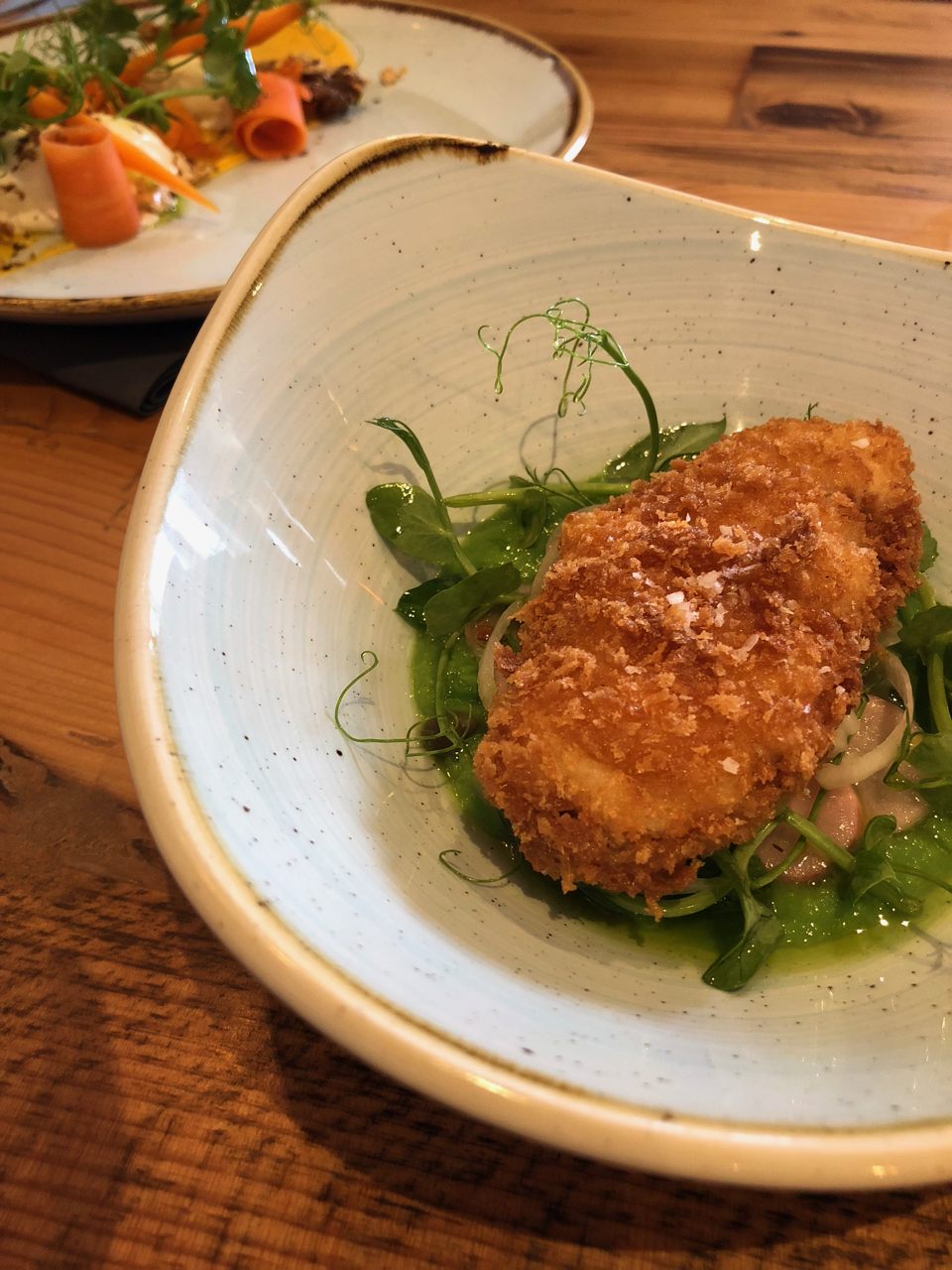 The menu had enough obvious highlights to encourage return visits, so we happily got going with whipped goats curd and crispy monkfish starters. I don't generally linger on the price of individual dishes throughout a piece like this, but both of these came in at under £6, making them some of the best value dishes I can recall being served anywhere that throws in a seat with the meal. The monkfish was as crispy as advertised, bringing to mind a super ambitious scampi, with shallots, dill aioli and capers to temper the crunch and a few pea shoots for greenery. Incidentally, it was refreshing to see just a few pea shoots on a plate rather than the increasingly customary mountain of them. The whipped goats curd dish was noticeably more embellished in its presentation, using a swath of carrot to carpet the plate for the goats curd and other presentations of carrot – pickled and marmalade. Candied walnuts and burnt walnut crumb picked up a savoury element to the dish and contributed to the the range of textures that made up another winner.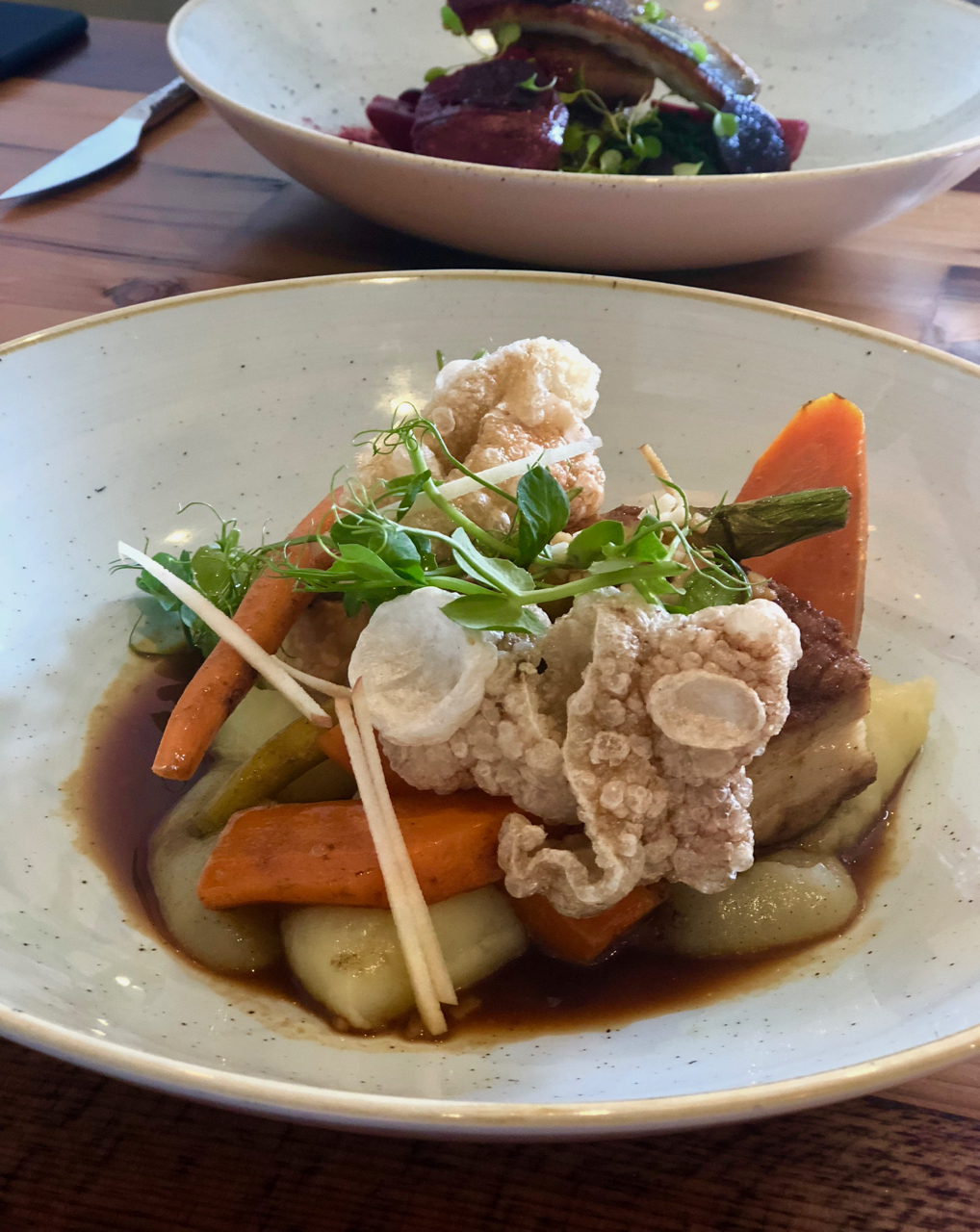 The chef echoed what would have been my choice with his selections for mains being pork belly and sea bass. I've been disappointed by a couple of pork belly dishes recently, but no such concerns here. The rich slab of meat had been treated appropriately and was robustly seasoned but well paired with carrots, crackling and mash. The extravagantly crunchy crackling was comically noisy and a welcome contrast to the soft mash and vanilla apple puree, which could be easily confused visually, but each added their own distinct benefits. Pan-fried sea bass was enriched with a tarragon puree, buttered spinach and beetroot discs, with a beetroot powder lightly dusting the ingredients. The beetroot gnocchi that came with the fish was a touch doughy in the centre and would have benefited from being cooked in smaller portions but, as with all the other elements, the flavours were beyond reproach.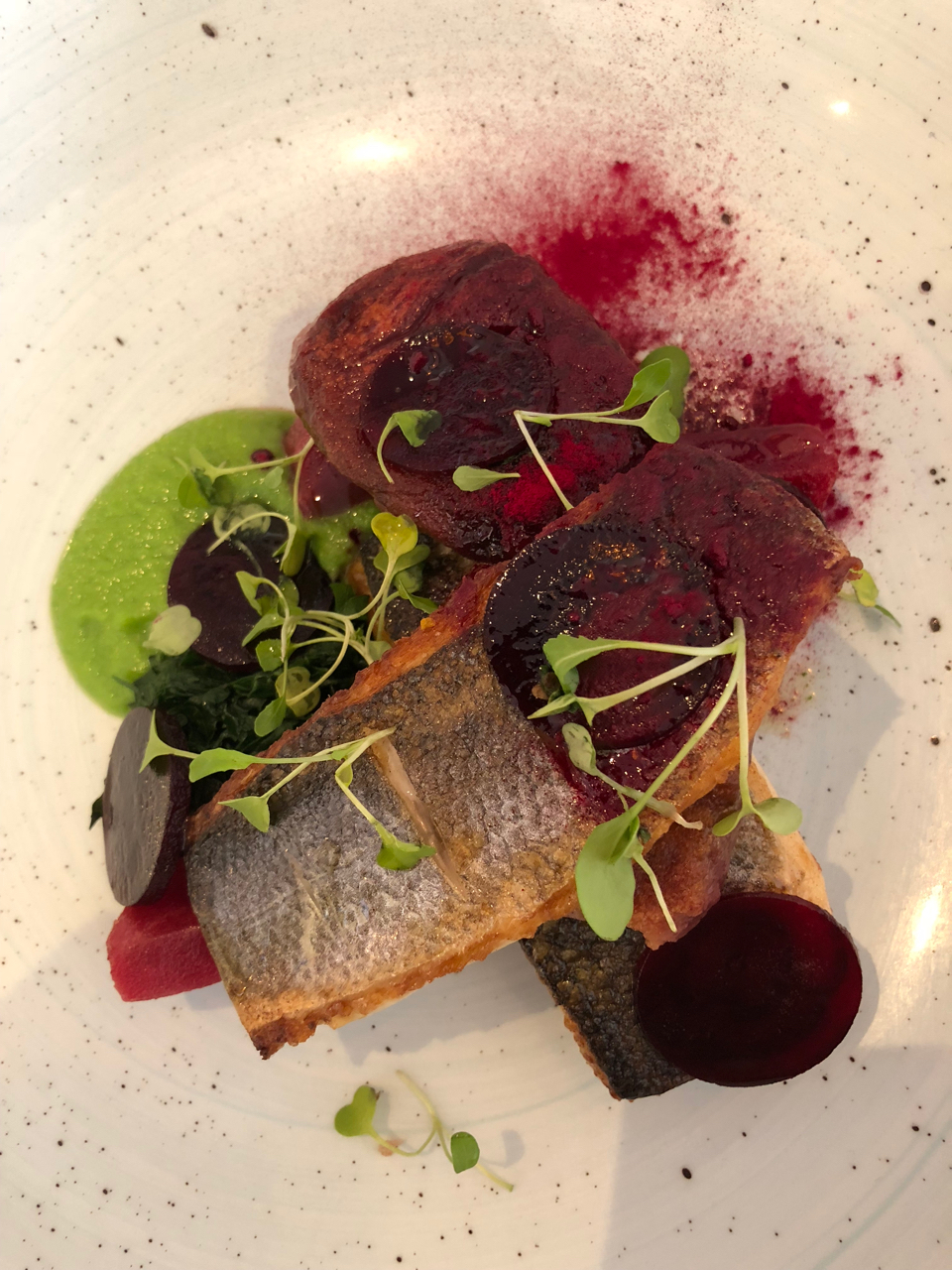 It was hard work to force down a dessert after all that, but we did our best to work over a selection of blueberry baked Alaska and strawberries and cream. As with everything that preceded them, these were well executed and attractive and not pushed to uncomfortable extremes of presentation.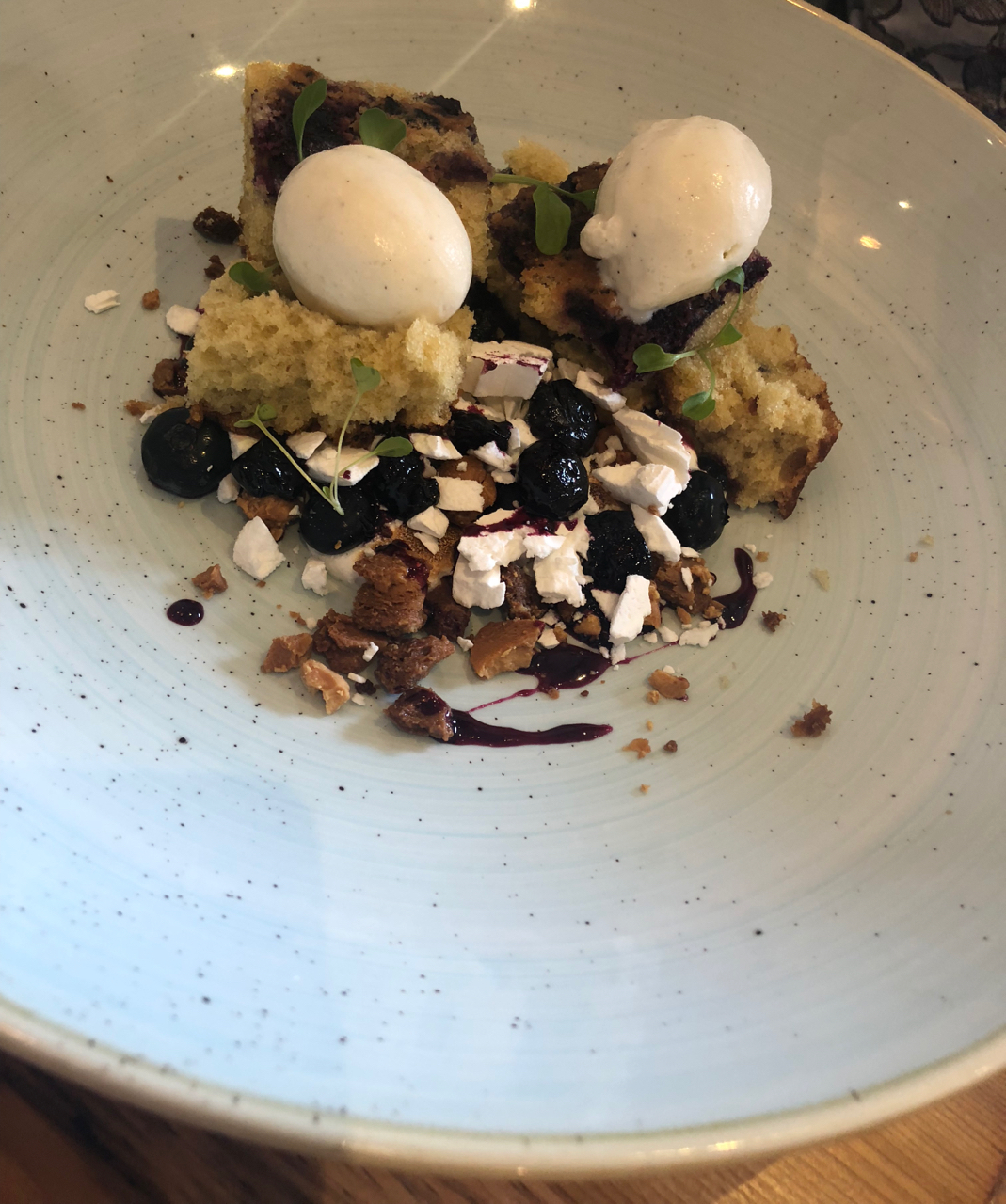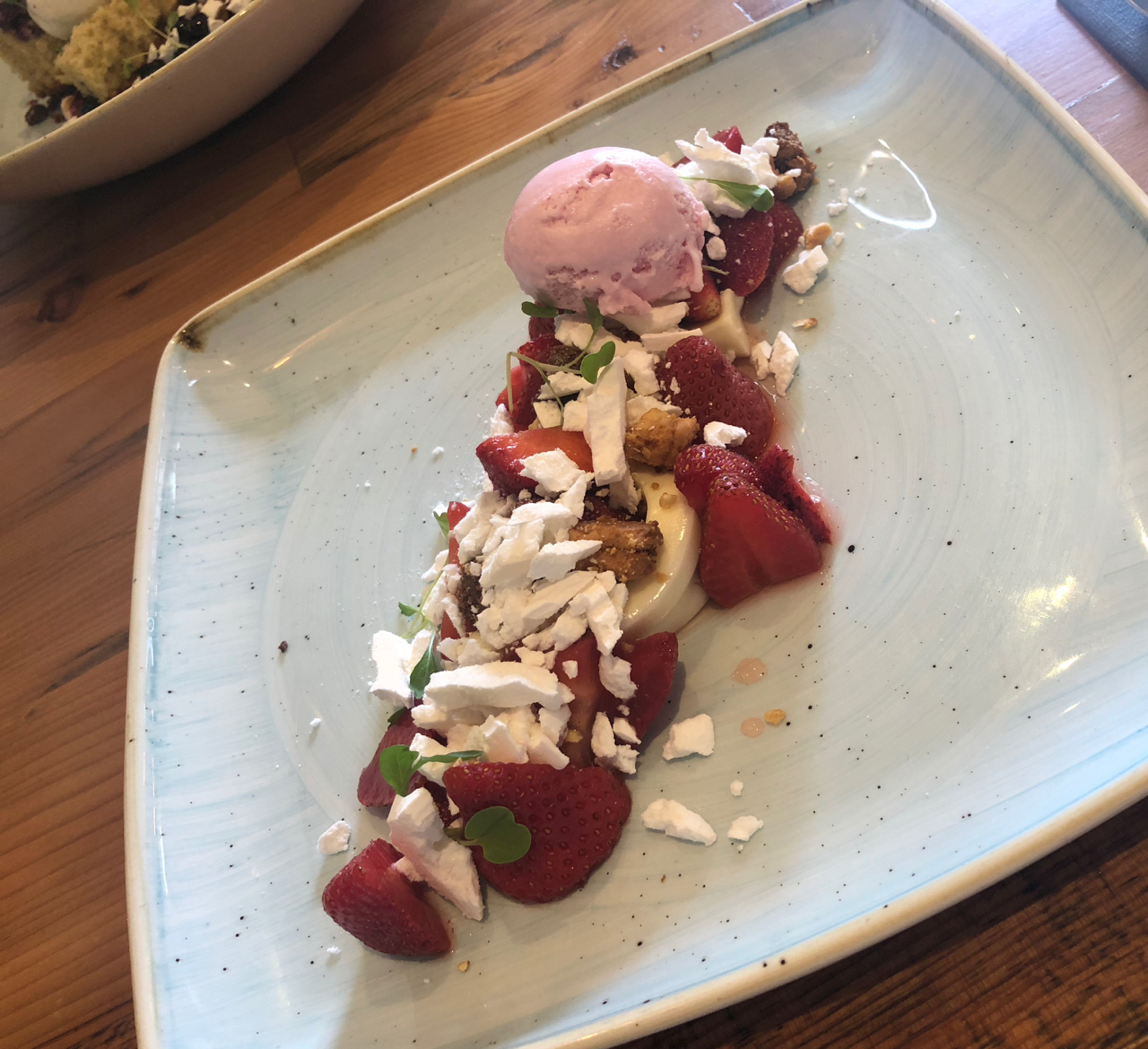 With the exception of that slightly doughy gnocchi, every element was superb. In particular it's worth reflecting again on the value that this meal offered. With those starters coming in at under six pounds and both mains failing to breach fifteen pounds, that's a bargain for the standards shown here and an offering that is surely unique in Pocklington, where Stamford's absolutely deserves to find an audience. Nobody accused me of sounding too posh, so the welcome I got was certainly warmer than last time I went out in Pock and I'll be trying to work in a repeat visit when I'm in the area seeing family.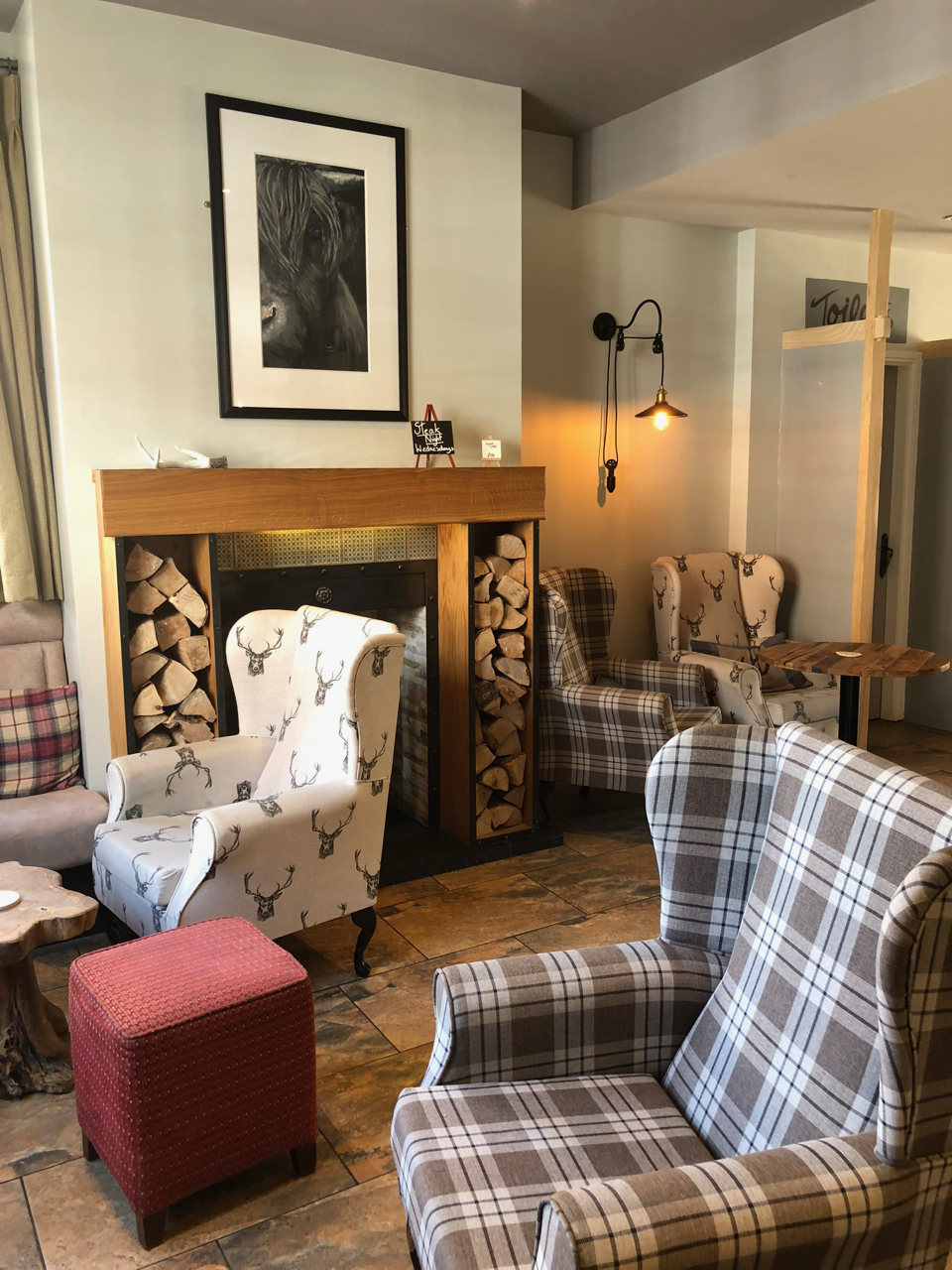 Disclaimer: No charge was made for this meal. Opinions are impartial.