It can be a struggle to constantly think of new dishes to try in the home. It's oh so easy to end up relying on a few easy dishes that you've committed to memory and their derivatives, even more so when taking into account the trouble of getting to a supermarket to booster your stocks of obscure spices and so on. This is where a recipe box can come in handy. Riverford Farms do a great line in vegetable boxes and are also able to drop off a pre-measured selection of ingredients along with recipe cards to turn those ingredients into a meal. I was happy to take delivery of a Riverford recipe box and have a go at cooking for myself to vary my routine.
Having arranged delivery, I was a little surprised to find the Riverford recipe box arriving at five o' clock in the morning as I was tending to Baby Fork, though thankfully the delivery driver was sensible enough to not bang at the door. A few hours later, I retrieved the box from its hiding place and found it still in perfect condition ready to get stuck into cooking later that evening. All the produce in the box was great quality and measured out appropriately. The only misstep was mine as I failed to grasp the subtlety of the part of the box labelled "Lift Here" and took rather longer than I should have to retrieve some of the ingredients.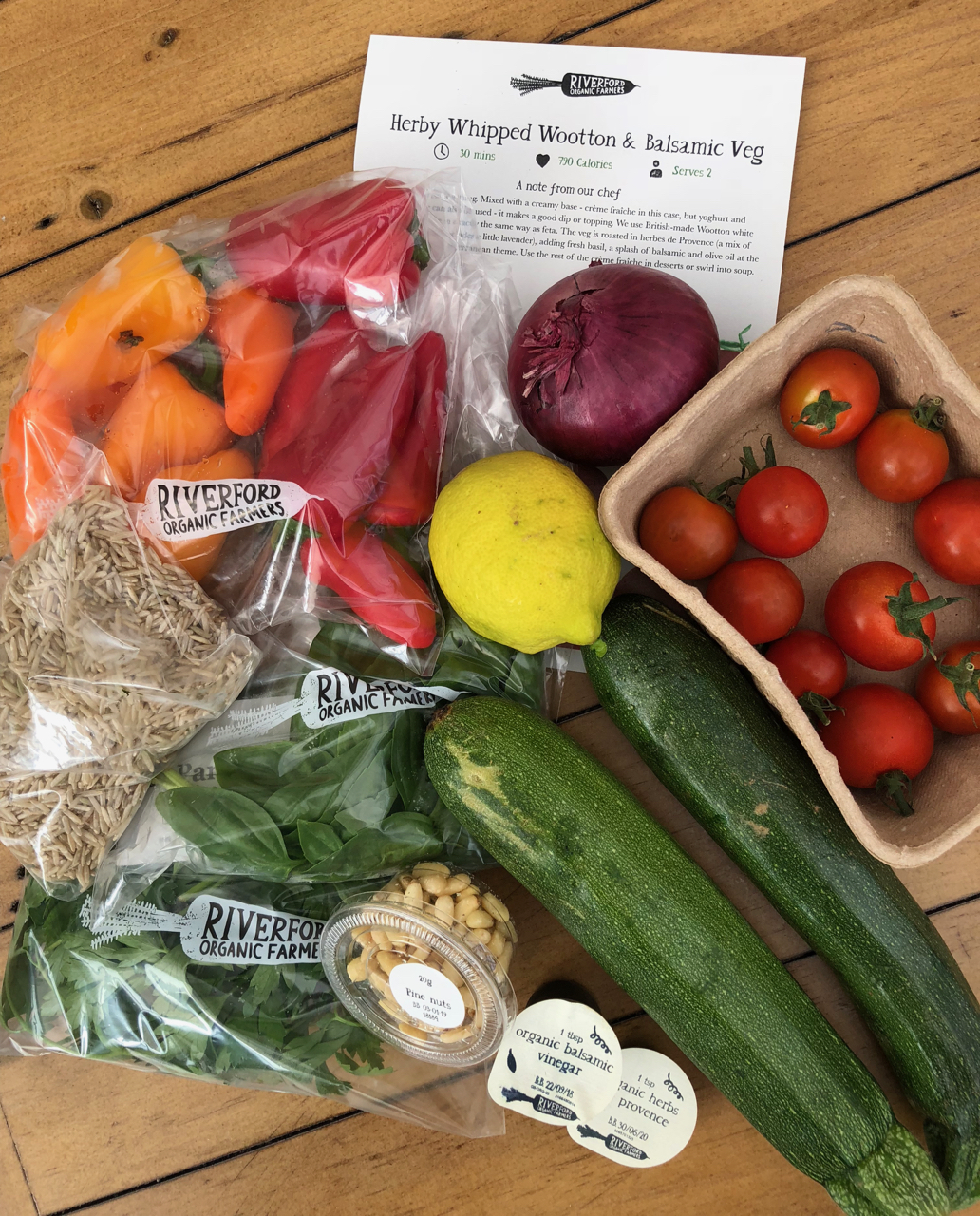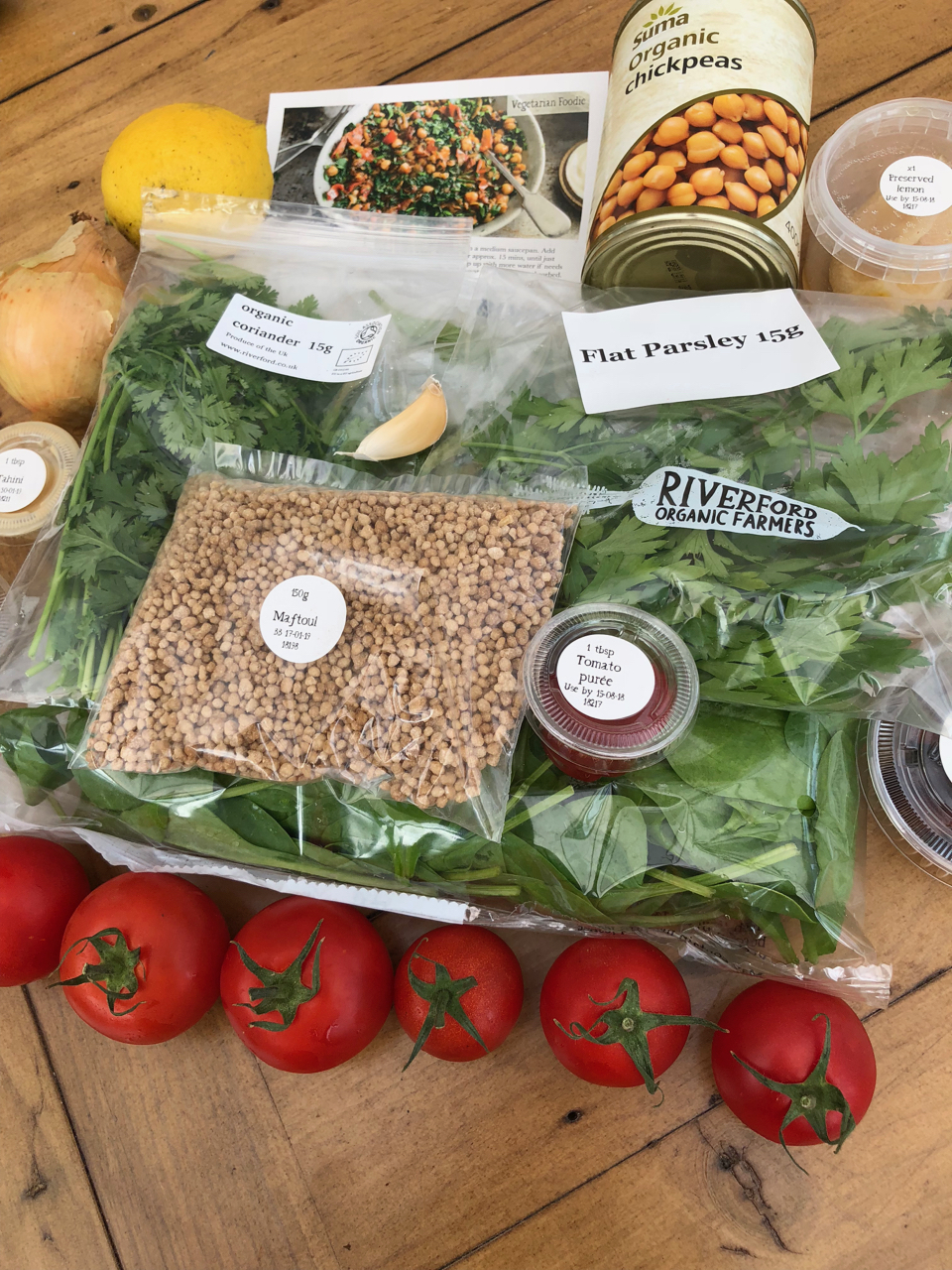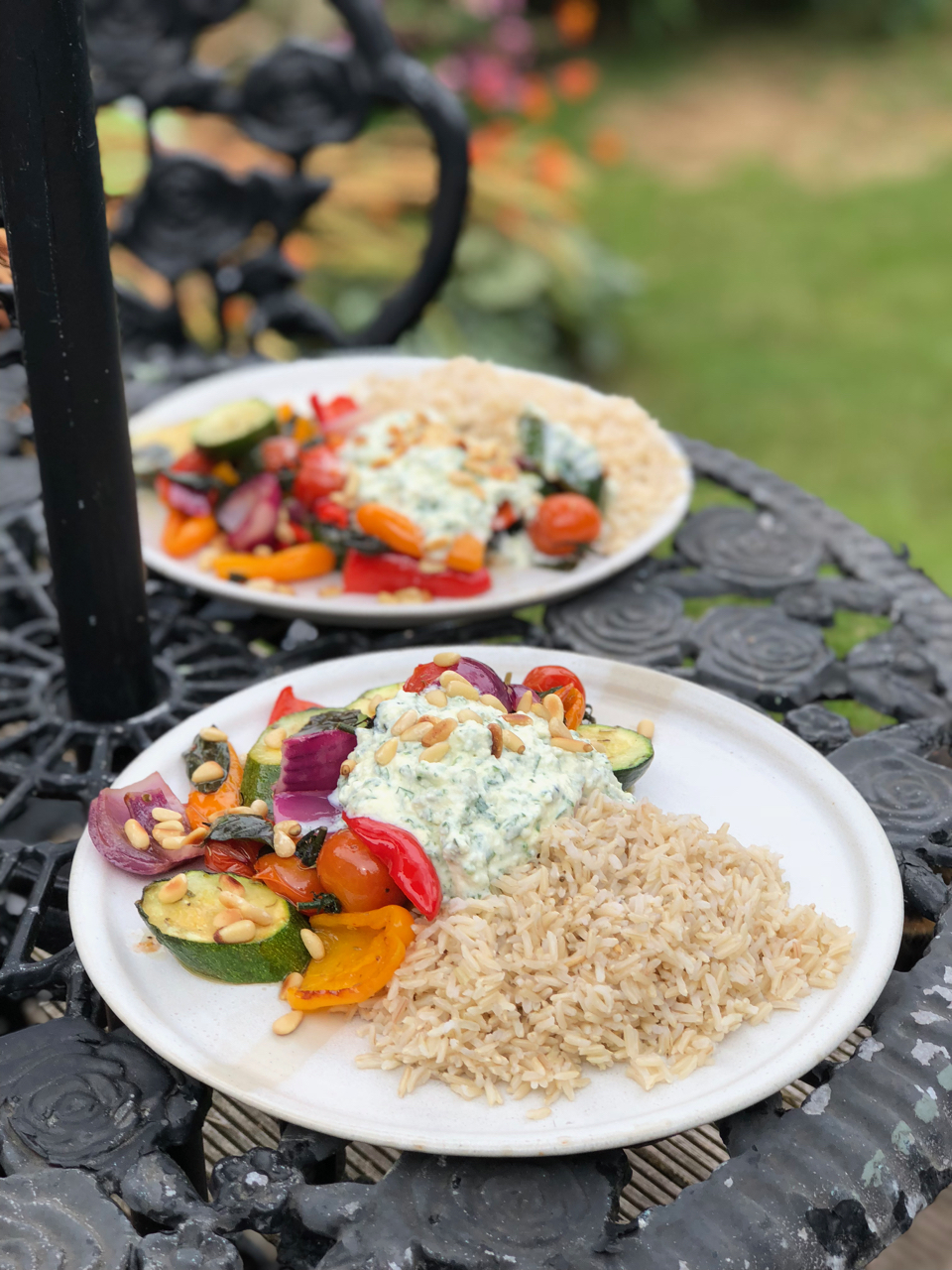 The first recipe I tried was "Herby Whipped Wootton & Balsamic Veg" that Riverford characterised​ as "Vegetarian Simple". The "Wootton" in question was Wootton White, a British made Feta-style cheese that the recipe directed to whip up with creme fraiche until light and fluffy. This was to be served over roasted veg and brown rice. The recipe did a good job of issuing instructions in a sensible order to maximise time efficiency, the pre-measured ingredients helping to speed things along too. There was a reasonable amount of chopping involved and as I wanted to do the dish justice, I took my time. The investment was worth it though as the finished dish was excellent. The timings on the recipe card were all spot on and the combination of summery veg roasted with basil, balsamic vinegar under rice and the whipped cheese was delicious.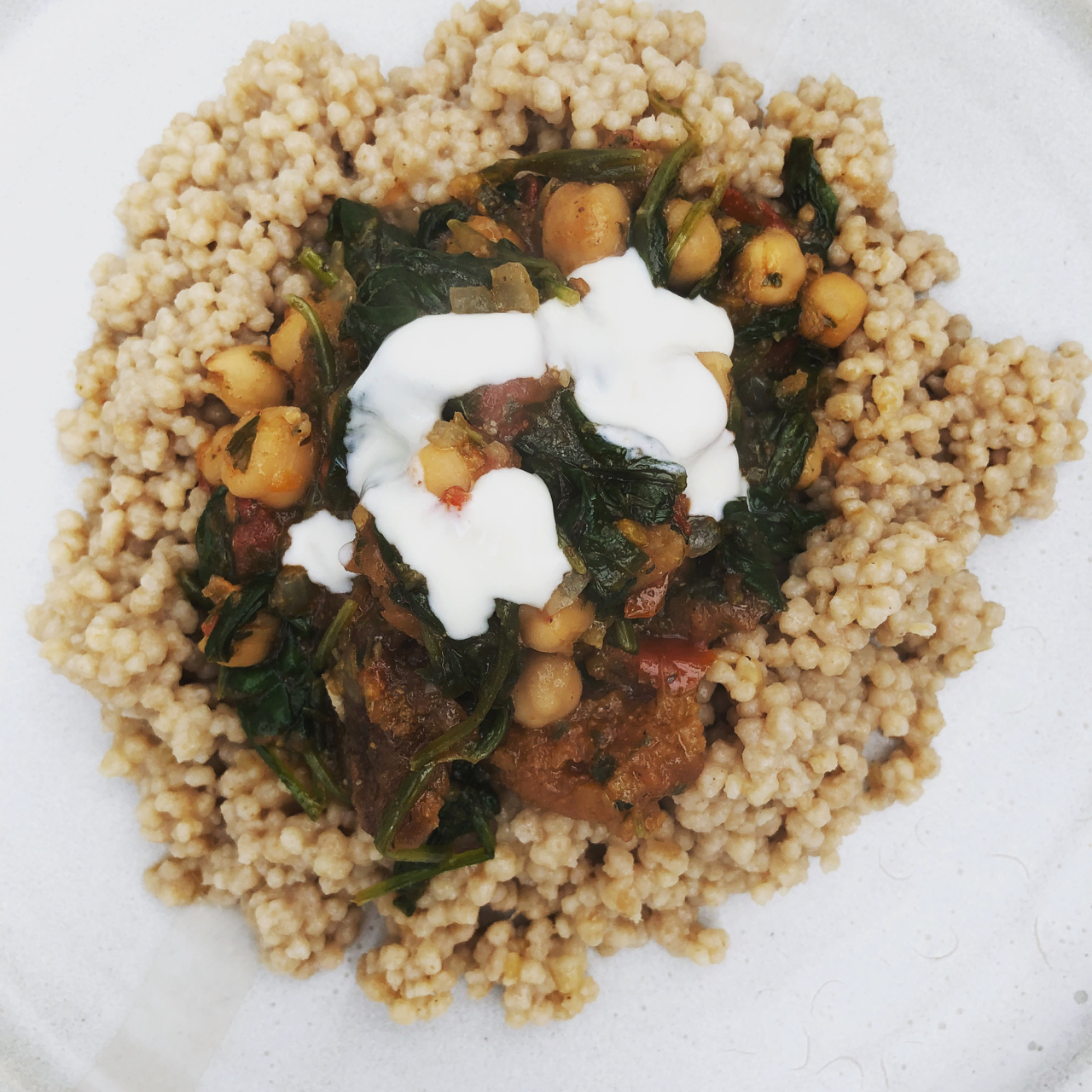 The second dish I was sent to prepare was "Lebanese Spinach & Chickpeas". This one was alleged to be a little tougher as "Vegetarian Foodie", but I can't say I noticed any element of the prep being noticeably more challenging. The Maftoul that I started by simmering was reminiscent of large coucous and ended up being perfect to soak up the delicately spiced chickpeas which were in turn fantastic with the simmered tomato, preserved lemon, coriander, a spice mix and spinach. This was a real hit and had great depth of flavour which hit up spice against the tahini yoghurt nicely.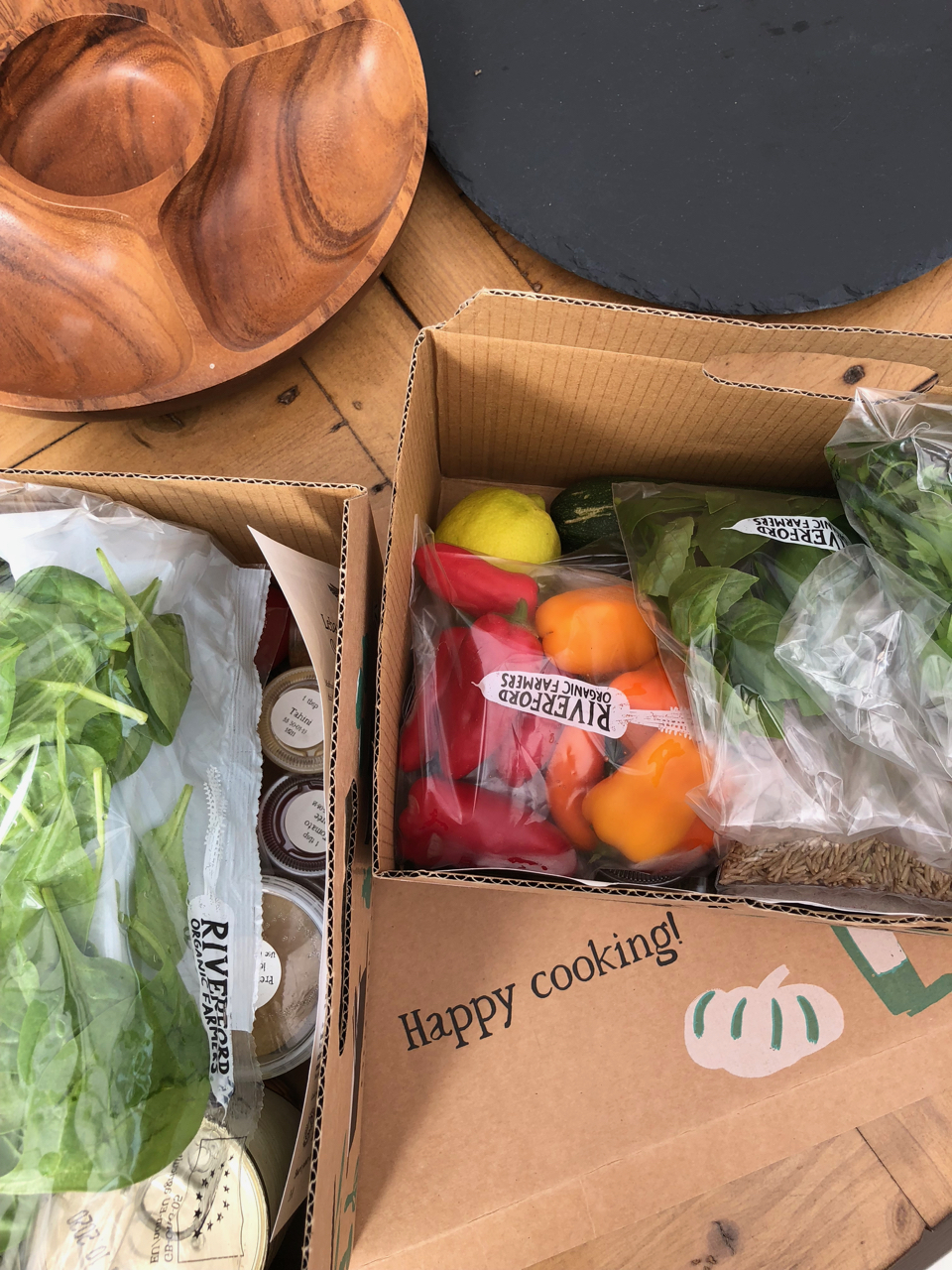 I enjoyed cooking both these dishes and the results were certainly striking as I'd been encouraged by the process to make a little more effort than a usual mid week dinner. The dishes come in around £12 for each meal for two and the produce was exemplary. I'll certainly be hanging onto the recipe cards too. This was undoubtedly a convenient way to try new dishes that I wouldn't normally think to cook at home.
​Disclaimer: No charge was made for this delivery. Opinions are impartial.