This Friday (August 24th) sees York's new city-centre beer hall and street food kitchen opening it's doors. Brew York, which opened in Walmgate in 2016, has expanded into a neighbouring building and has spent the summer converting it into the city's biggest beer venue.
The new upstairs beer hall will serve 40 beers at a time and will also include the new Born To Lose Burger Kitchen run by street-food chef Mark Hill, known in York for his Street Cleaver business.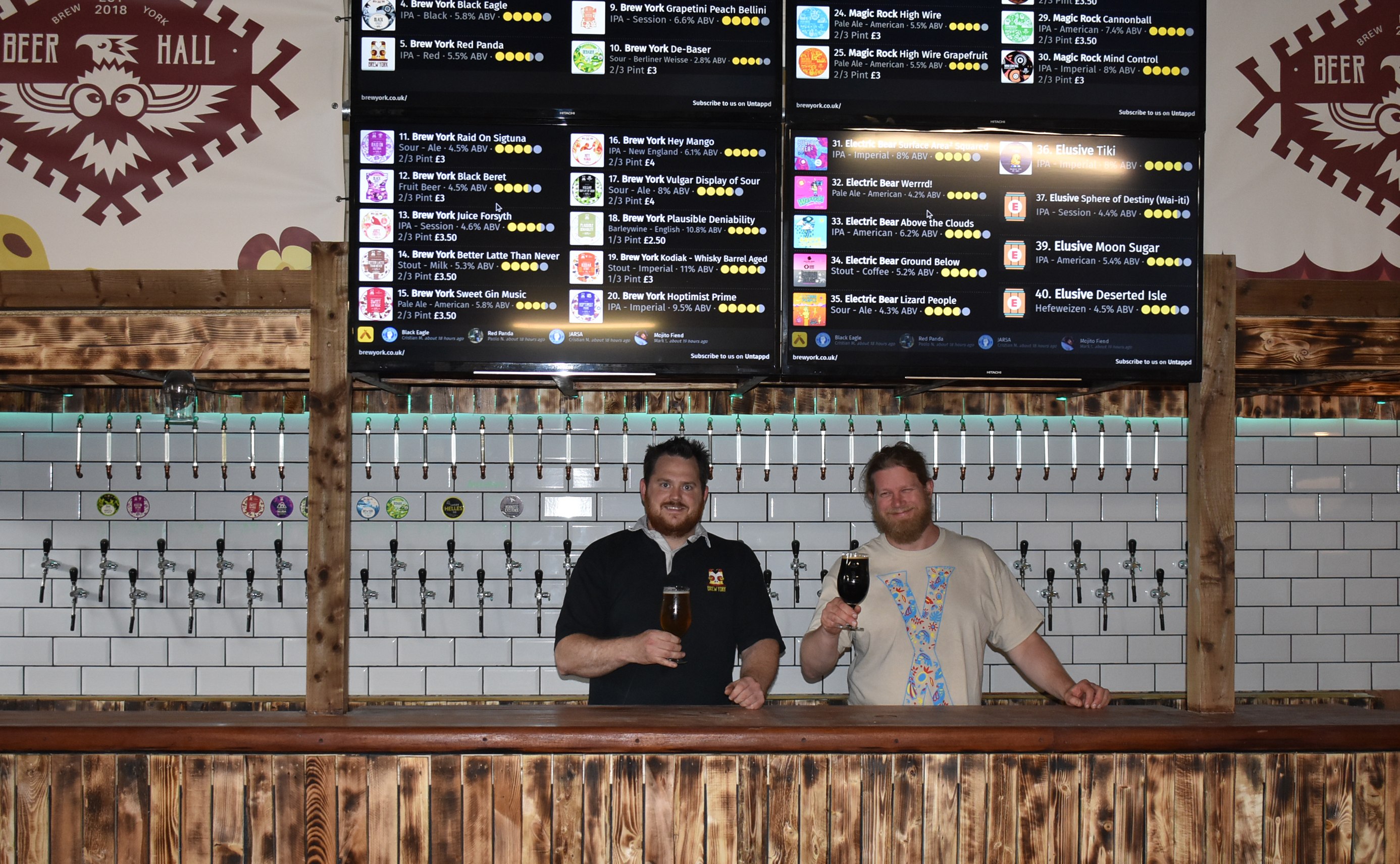 The venue will open to the public on Friday 24th August, following a private event the night before for some of the 661 people who invested in the brewery's crowdfunding drive, which helped make the expansion possible.
At the public launch, there will be 60 beers: 40 in the new hall and 20 in the original downstairs bar. Half will be from Brew York, with the rest carefully selected from other breweries. There will also be live music from the Disco Daze DJ collective, customers will be able to try the new 'hoptails' (beer cocktails), and visitors will get a sneak preview of the Brew York shop, which will open at the front of the building in a few weeks.
Mark's opening menu will have three main burger options: The Bourdain, The Big Cheese and The Reuben, with vegetarian and vegan options also available. His eclectic range of small dishes will include kimchi mac cheese, pig's head crubeen donut, chicken skin tostadas, and a sharing platter of Korean-inspired dishes.
Lee Grabham and Wayne Smith, co-founders of Brew York, are looking forward to welcoming existing and new customers.
Lee said: "We've had a fantastic first two years, and now we are building a venue that any city would be proud of. Places like Leeds and Manchester have some incredible venues, and this will be up there with those. To have been able to do this so soon, here in the city-centre, is a dream come true."
Wayne said: "It's going to be really different from anything else in York, and will be fantastic. Because we have direct relationships with lots of other breweries, we will be able to get hold of exclusive and very rare beers that people will really want to try."
For the Friday and Saturday, admission is by ticket only, to manage capacity. Tickets are £5, which includes a glass and a £3 drink. To book, visit buytickets.at/brewyork
The beer hall will also be an evolving street art space, in collaboration with The Art of Protest gallery in Little Stonegate. Giant works will be painted on the hall walls, before eventually being painted over with new pieces.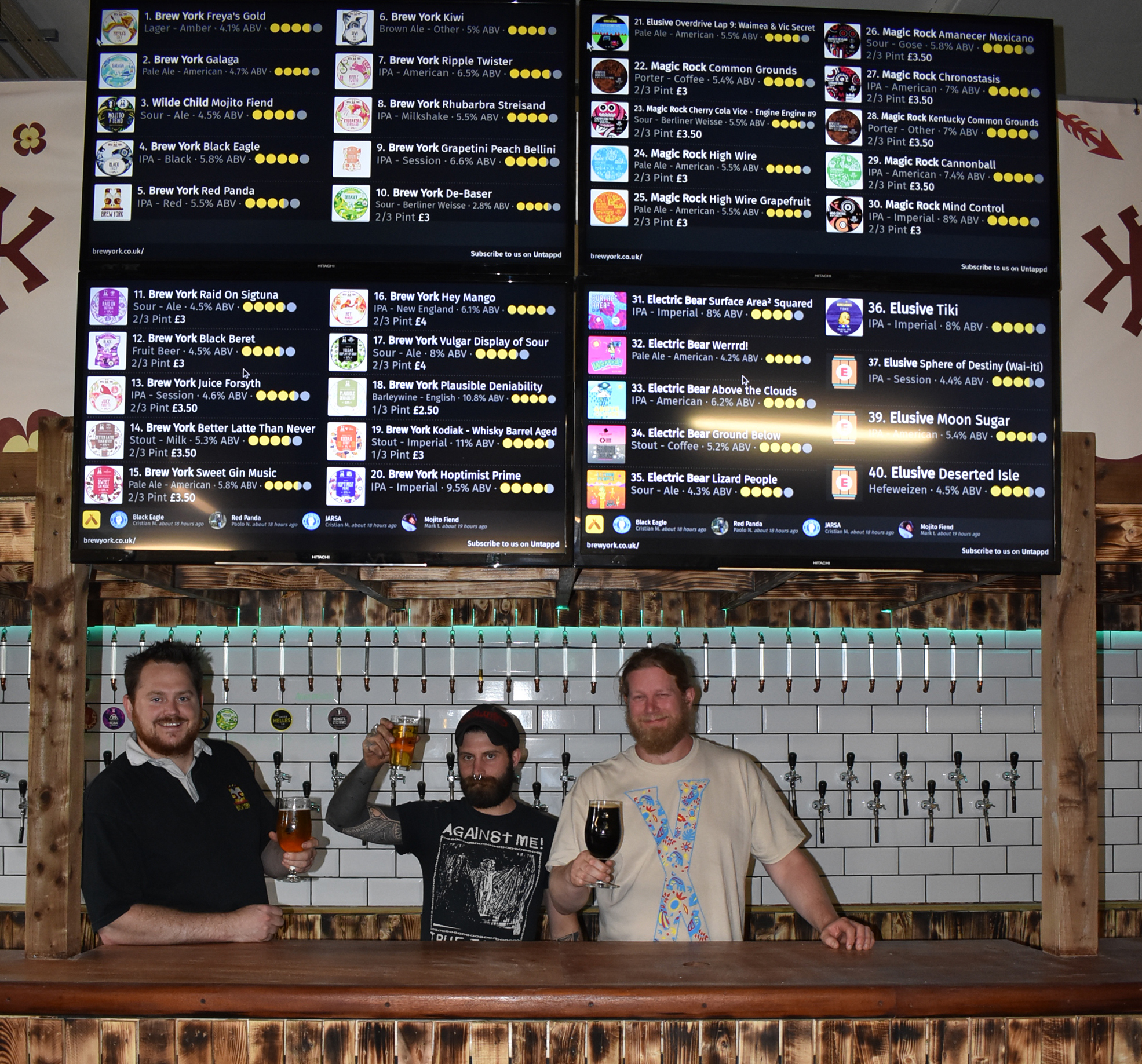 Mark said: "This will be something completely fresh for York. I'll be using local suppliers and ingredients and people will be able to see everything we're doing. Venues like this are working all over the world but there hasn't been one in York yet. But there should be no reason York should be any different to places from LA to Leeds, where you can get a great burger, amazing fresh food and a brilliant local beer. We will be working together and with other businesses to really get the best out of our industries and doing a lot of work to showcase the best beer and food pairings.
"We've worked hard to make sure this is the right thing for York as well as for us, and feel York really needs something like this. And we won't be secretive about what we're doing. If people want the recipes, they can have them."