The Cat's Pyjamas hasn't been in York for long, but it's made a bit of a splash already. I've seen plenty of people commenting on social media about how they've enjoyed the Indian street food dishes and wide selection of craft beers. It's obviously a successful formula, and is one that's set to be replicated in more towns in the near future with the news that it's not too long until it launches in Harrogate. That activity isn't putting off change in York though and only a few months after launch there's a new menu to try. I didn't waste any time in getting down there to check it out, taking a bunch of friends to make sure we could hit as much as the menu as possible.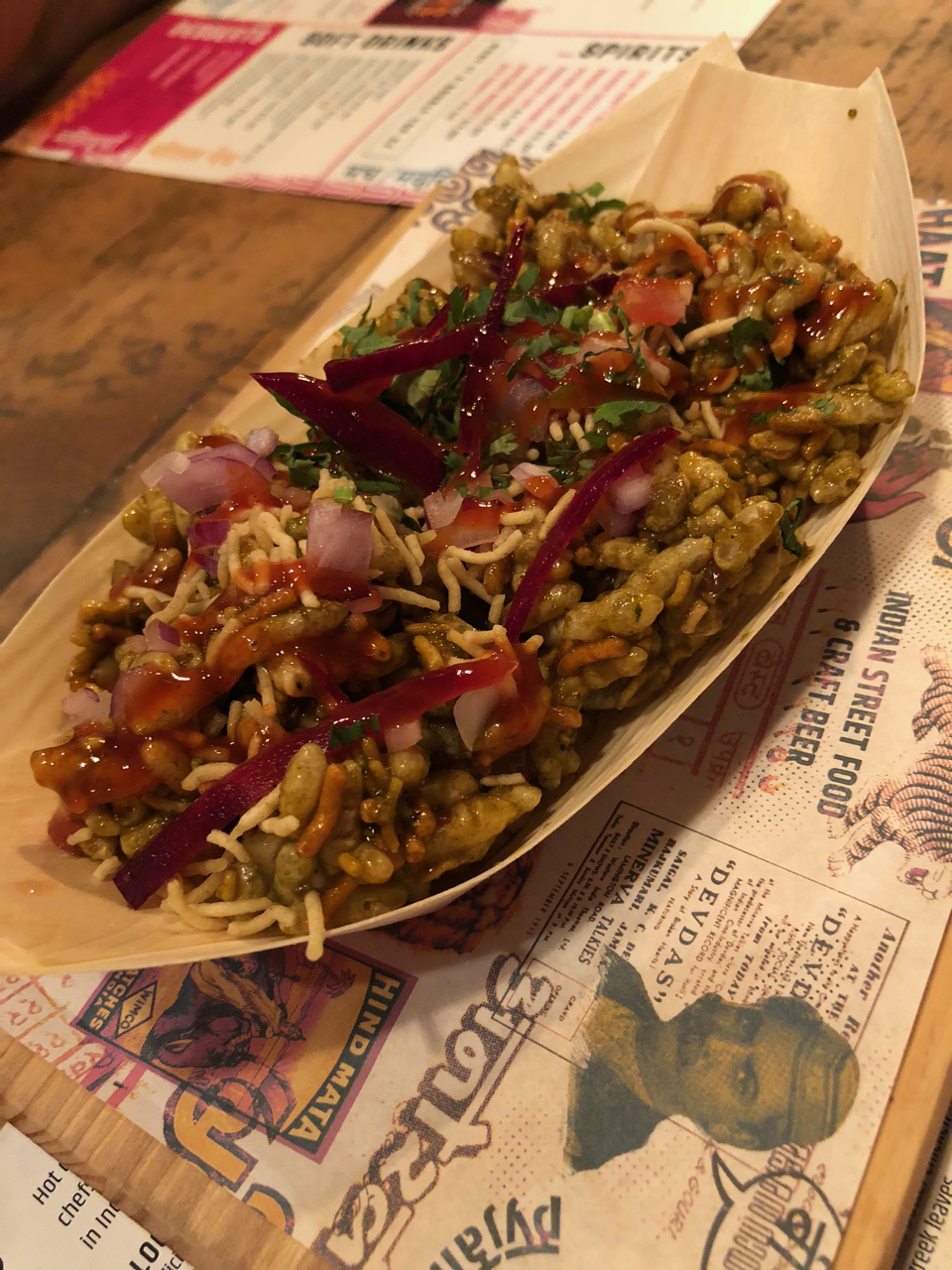 Having a good crowd meant that we could be sure to get through as many of the new dishes as possible, though this meant a relatively involved discussion to choose our strategy. Something that was eased by a few mouthfuls of Bhel Puri, a tangy vegetable and puffed rice snack that seemed to have gained a significant amount of spice since I last tried it. Further help arrived in the form of a dish of Peanut Pakoda, peanuts deep fried in gramflour that hadn't quite reached their full potential, remaining a little bland compared to the other generously spiced dishes. With these snacks addressed, we got our order in and took a couple of outstanding beers from Leeds based Northern Monk Brewery to keep us company.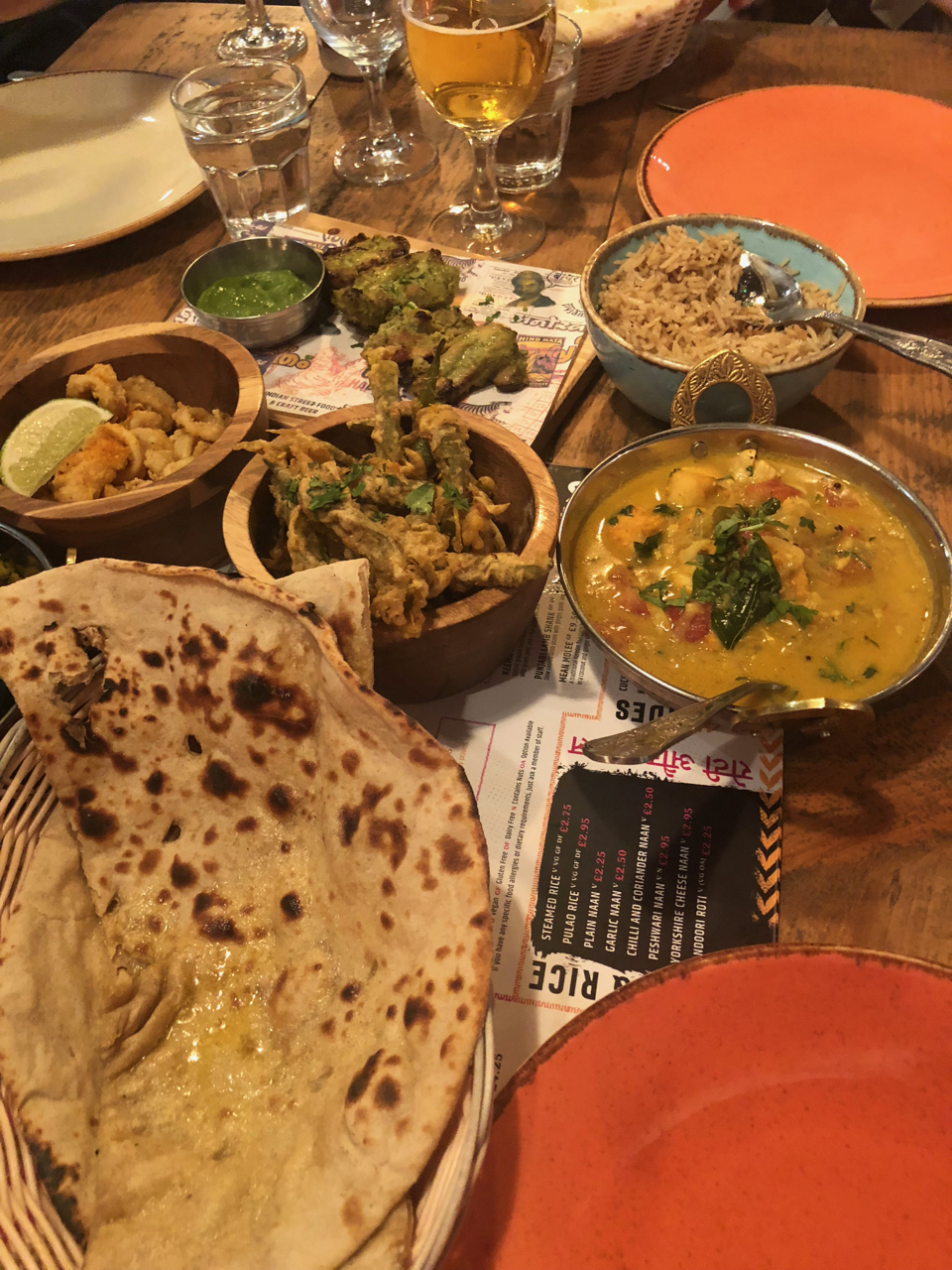 We were a little sad to find that the Pani Puri had sold out, though this was apt given that we were meant to be focussing on the newer offerings. Okra fries, chicken Hyderabadi Murgh Tikka and Masala fried squid came up first and revealed a preference amongst us for the Okra and Chicken, both of which offered the right balance of spice and texture nicely. I've eaten the tandoori mixed grill on each of my visits to The Cat's Pyjamas and it remains a great value crowd pleaser, ensuring it's always split perfectly fairly – the only divisive note being the lamb that packed significantly more heat than the other elements.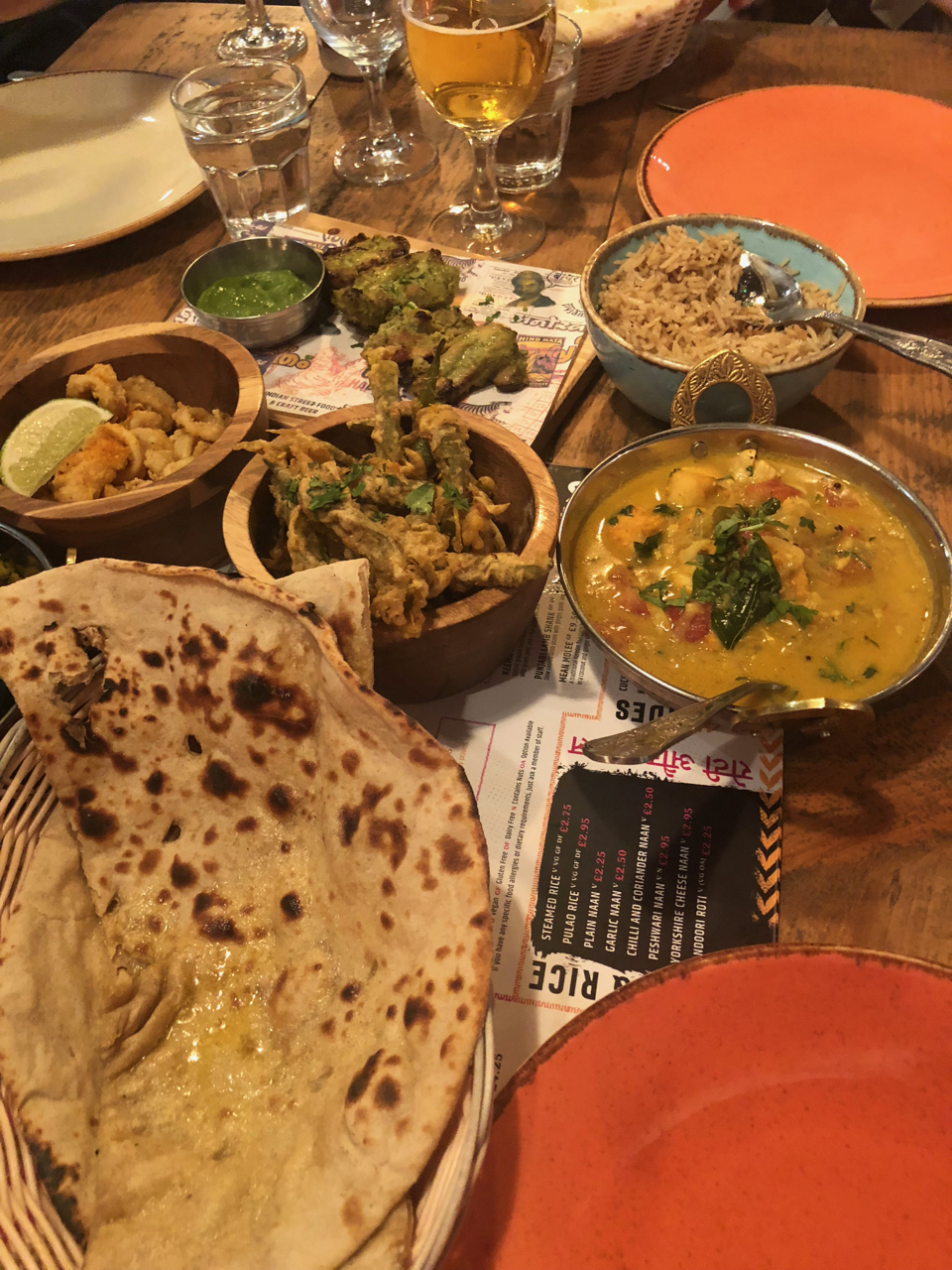 From the curry we plumped for the Mean Molee, a gently warming fish curry with a coconut and ginger sauce. This one drew unanimous praise as we competed to get our hands on it. To soak up all this we grabbed some pilau rice, roti, a Yorkshire cheese naan and a Kachumber salad to give a lighter element to the feasting. All the sides were up to snuff. I'd have liked a more aggressive cheese taste in the naan but that's splitting hairs as everything soaked up the spice perfectly. The table also commented on how the curry was lacking the layer of grease that sometimes makes it hard to digest anglicised curry.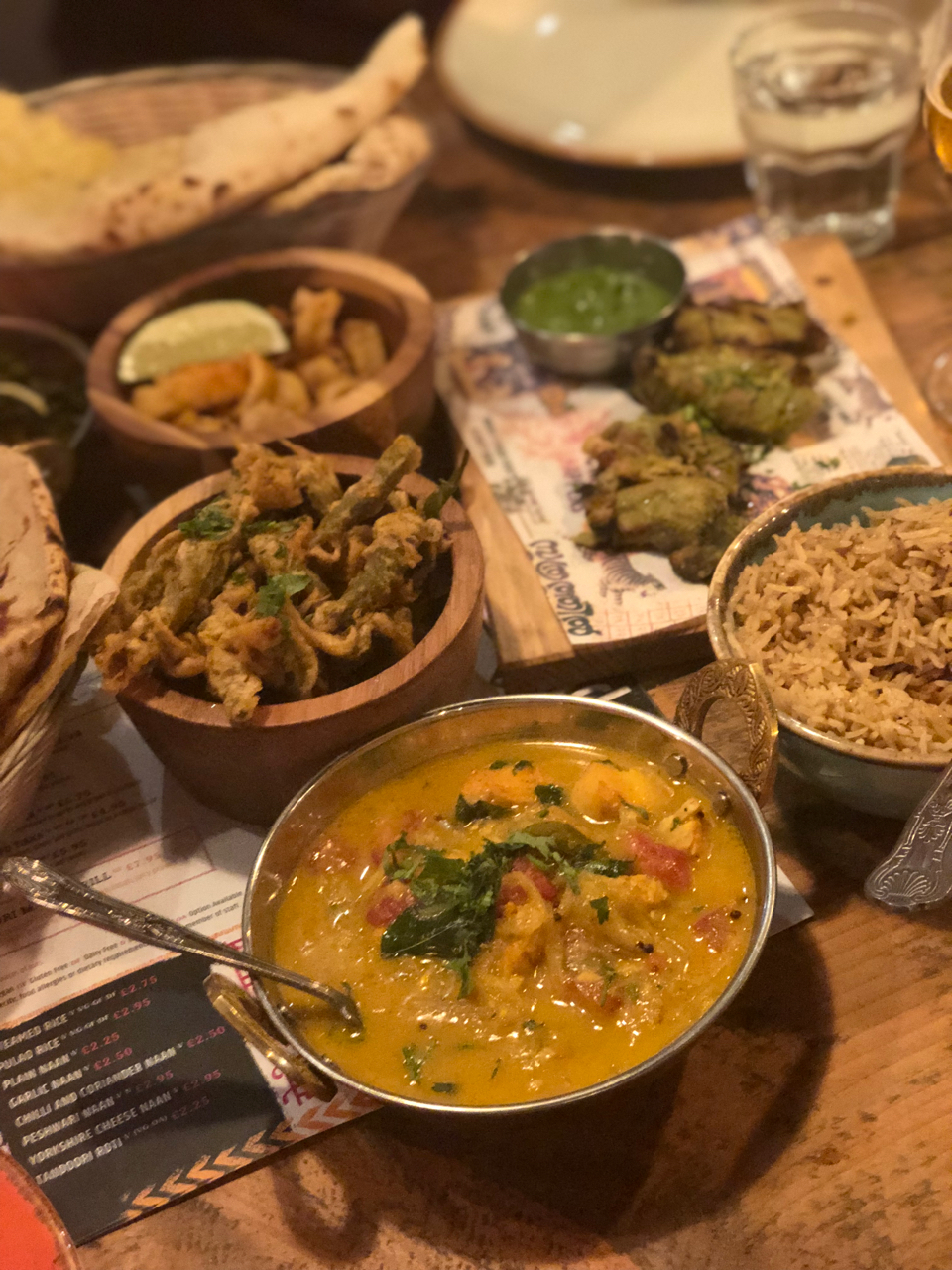 The menu at the Cat's Pyjamas is superbly well judged and consistent. This was my third visit and I think it hits its marks perfectly. There's a wide beer menu and the place lends itself happily to either a chilled out series of dishes with friends over a few drinks, or a few quick snacks on the way to a later engagement.
​Disclaimer: No charge was made for this meal. The final bill would have been £74 to feed four people (which included several alcoholic drinks).