York isn't short of history. There's a huge amount to learn about the history of our beautiful city. From Viking Jorvik, through Roman Eboracum and Victorian expansion to the present day, it's easy to find most aspects of our history reflected in tourist attractions dotted across the city. Recent times have seen a reduction in York's traditional industries such as chocolate and an increasing reliance on tourism for the city's economy which has created a risk of looking backwards more than forwards. In the face of that, a Spark York has just opened on Piccadilly which is firmly looking to the future.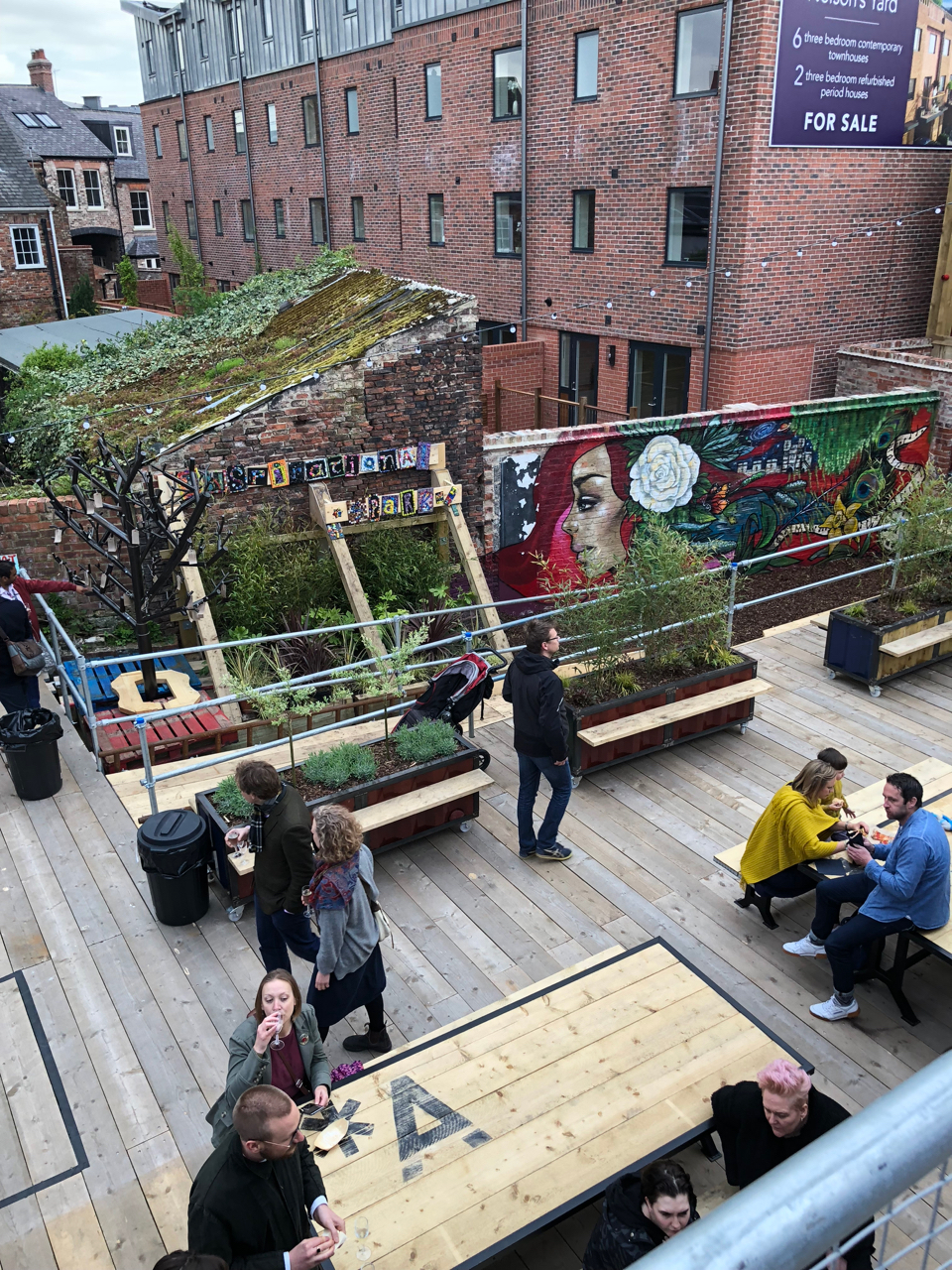 Spark has been on the horizon for some time in the form of a proposal for a container park on the land created by clearing a derelict building on Piccadilly. That plan has now crystallised into reality and Piccadilly has become home to a complex of repurposed shipping containers that house a variety of businesses. There's been plenty of debate, healthy and otherwise, on social media about the merits of the scheme as is bound to be the case with anything new and bold. This has in part been fuelled by some negativity associated with delays to the project opening. Now that it's up and running, it's time to let the project speak for itself though and see how the people of York react. It goes without saying that I've been exhaustively checking out the food options for you.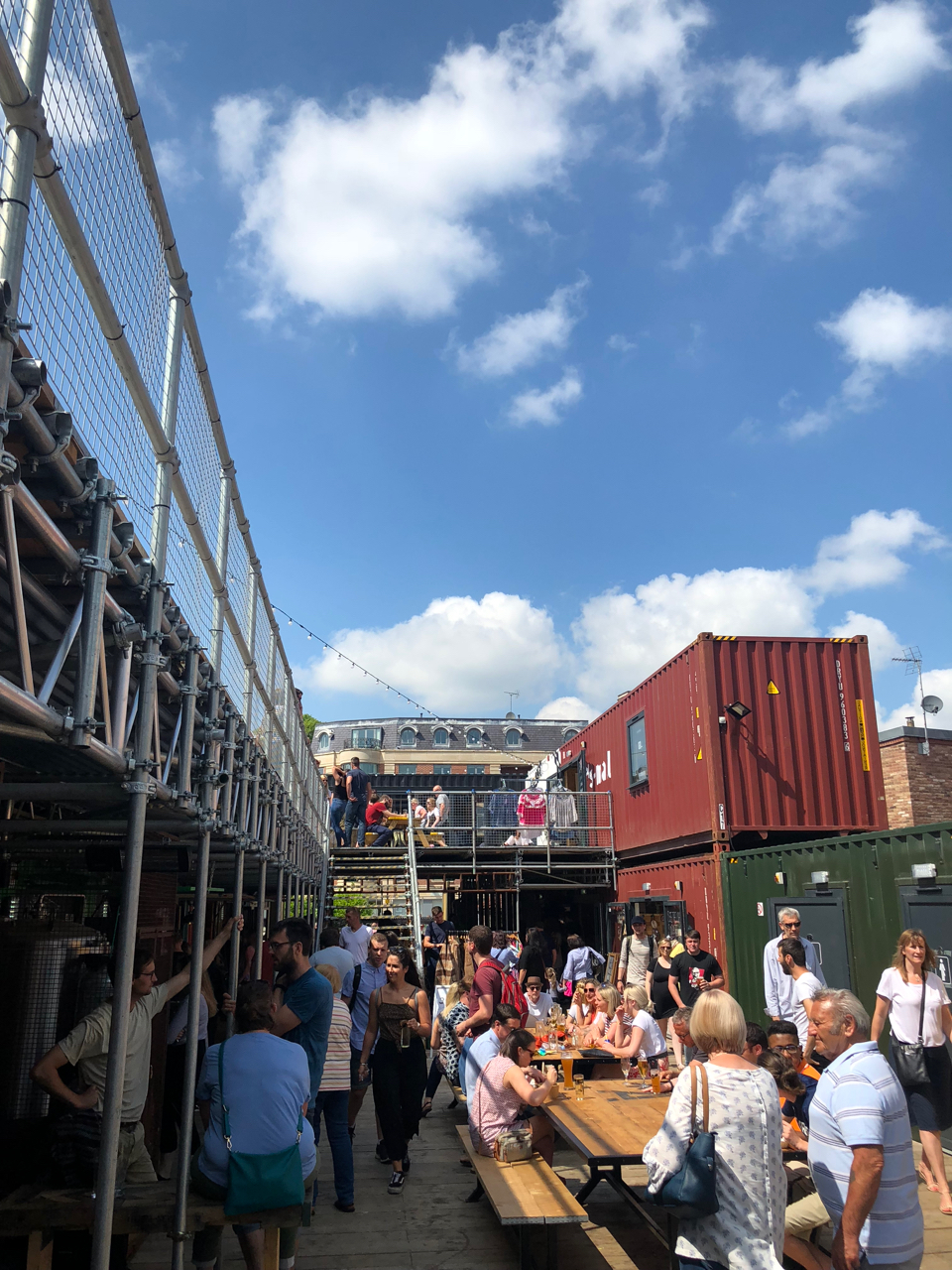 A great deal of the debate on Spark York suitability for the city has centred on its appearance and how well a complex of repurposed shipping containers would blend into York's historic centre. This is likely to remain a divisive subject for the lifespan of the project, but in my view it's all the better for its limited attempts to blend in. This was always going to be a distinctive development and I believe it has been improved by embracing its own character, embellished by striking murals and signage. Once you've made your way up the wooden entrance ramp to the surprisingly spacious interior that's open to the air and grabbed a seat, it's time to take stock of the food vendors.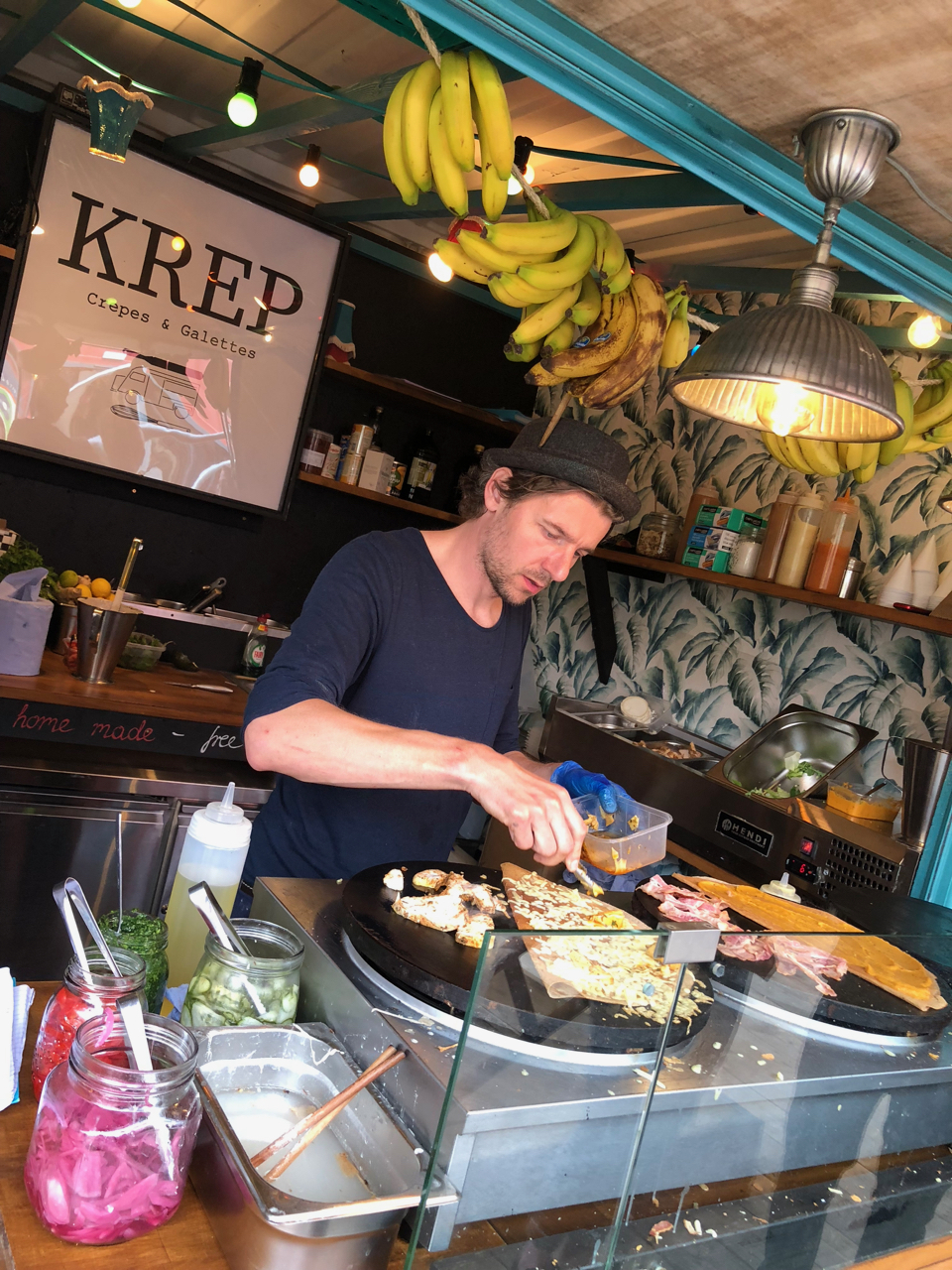 The traders who've been chosen to take up residence in Spark York are a bunch who all bring, deservedly, strong reputations to the party. Fronting the complex, geographically, is Cwtch coffee who offer, unsurprisingly, superb coffee and a warm space to enjoy it should the weather outside not be playing ball. Keep an eye on the food offering here; while chatting to the owner, I get the impression that this is going to be a great place for breakfast… Moving further into the space, you next come across Munchies Cakeaway, who are ready and eager to provide you with sweet treats including waffles with a variety of toppings. These guys have been delivering delicious cake to the people of York for some time so are a great choice to dish out desserts and indulgences.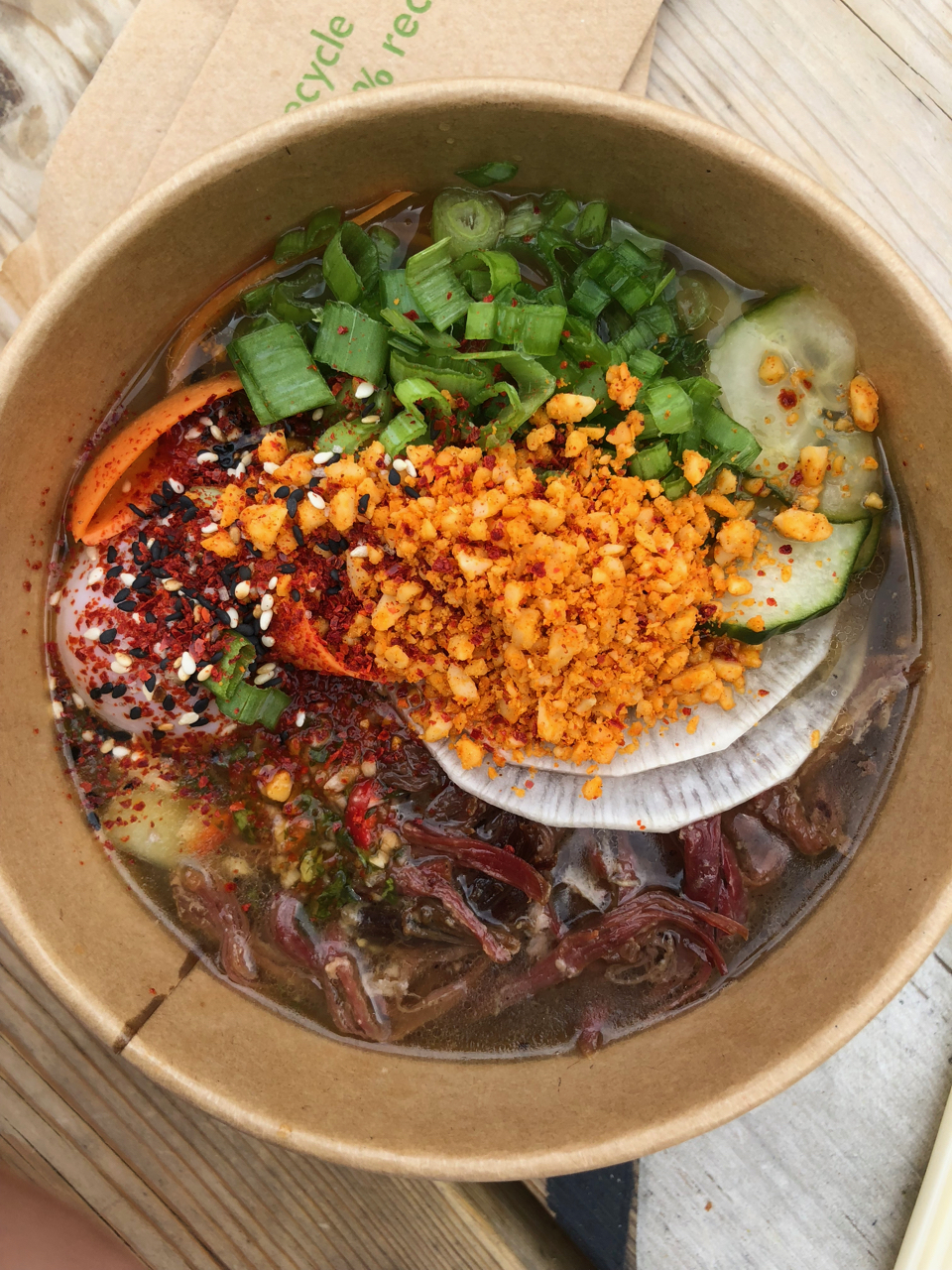 Another couple of steps gets you to the ordering hatch of Krep, who after making a name for themselves serving from their Citroen van have already established themselves as a firm favourite here. The mix of savoury gallettes and sweet crepes feature fillings that evidence great pride in the product.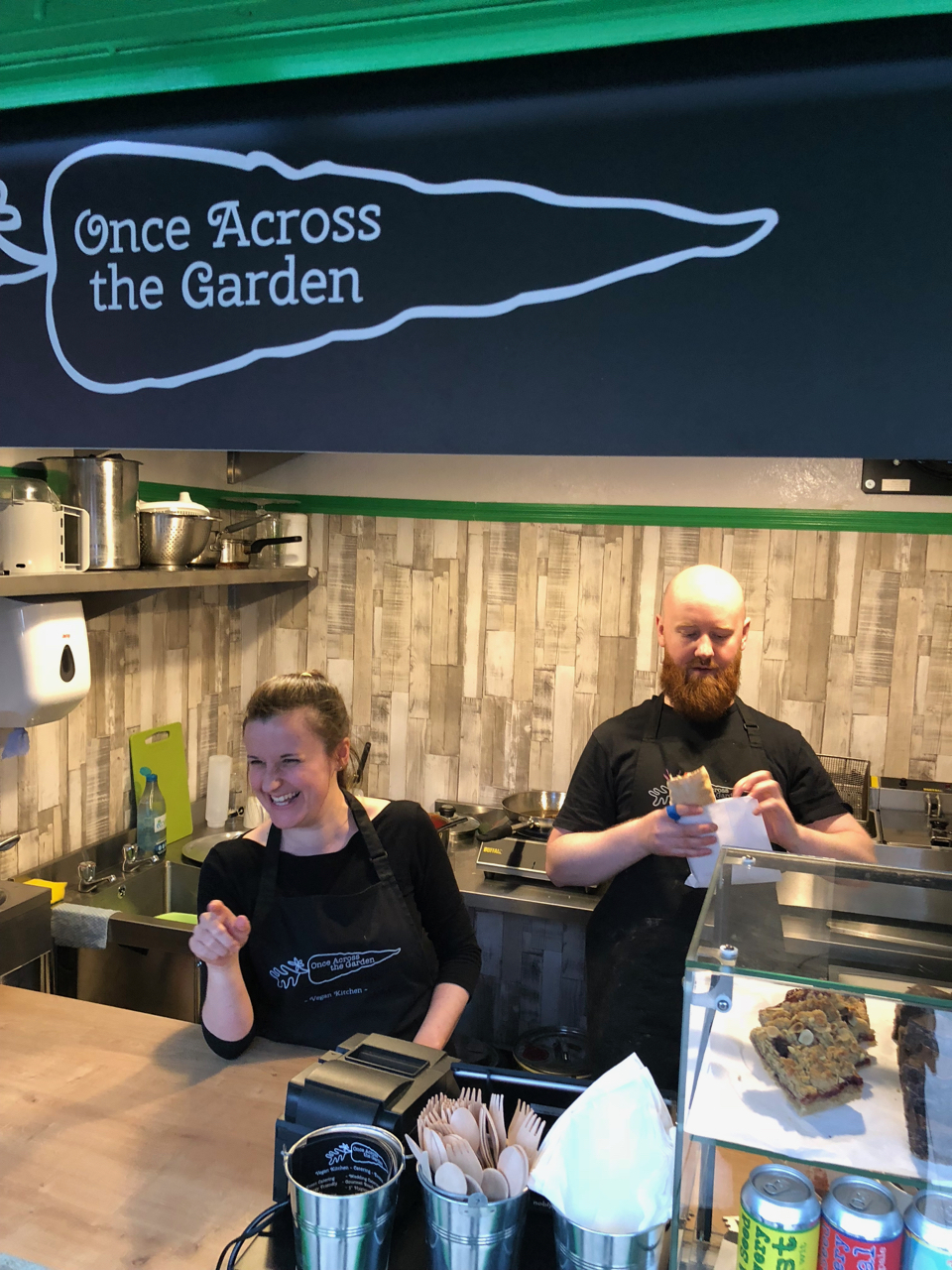 Neighbouring Krep is what's fast becoming a York legend. Street Cleaver has generated a dedicated following (among which I count myself) over the course of a series of pop ups and residencies. Headed by the impressively tattooed and bearded Mark Hill, Spark has given the opportunity to add a range of ramen dishes to the signature range of bao buns. Never one to bow to convention, Mark has branded his ramen "No rules" and is playing happily fast and loose, notably pairing chorizo and pork. This is serious food that doesn't feature a single shortcut on the way to the recipient.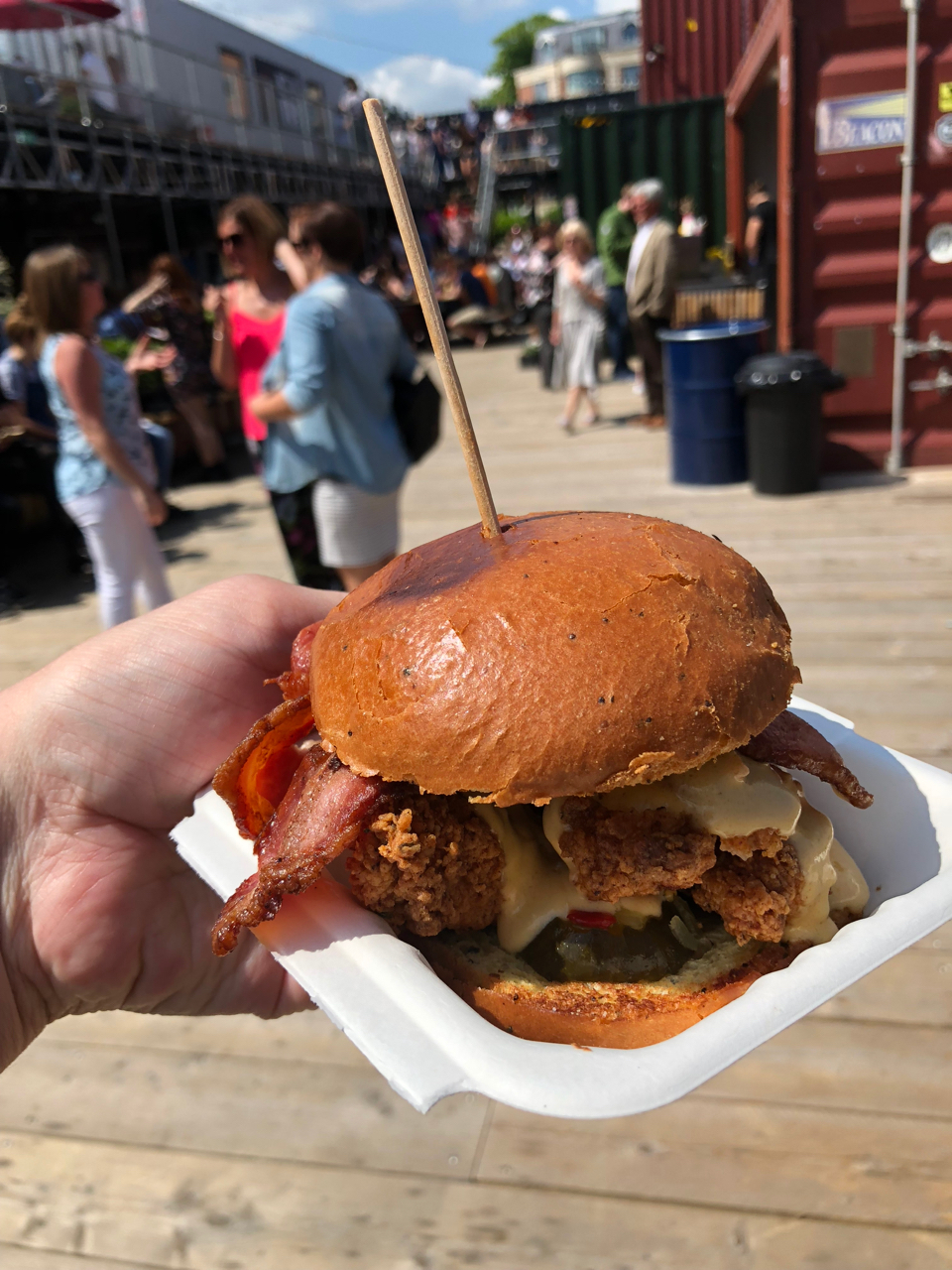 Continuing our tour of the on site food traders, Once Across the Garden do a brilliant job of broadening the offering by producing a fantastic range of vegan food. Previous dishes have included hot dogs, mac' cheese and kebabs, so there's no accusing these guys of retreating into vegan stereotypes.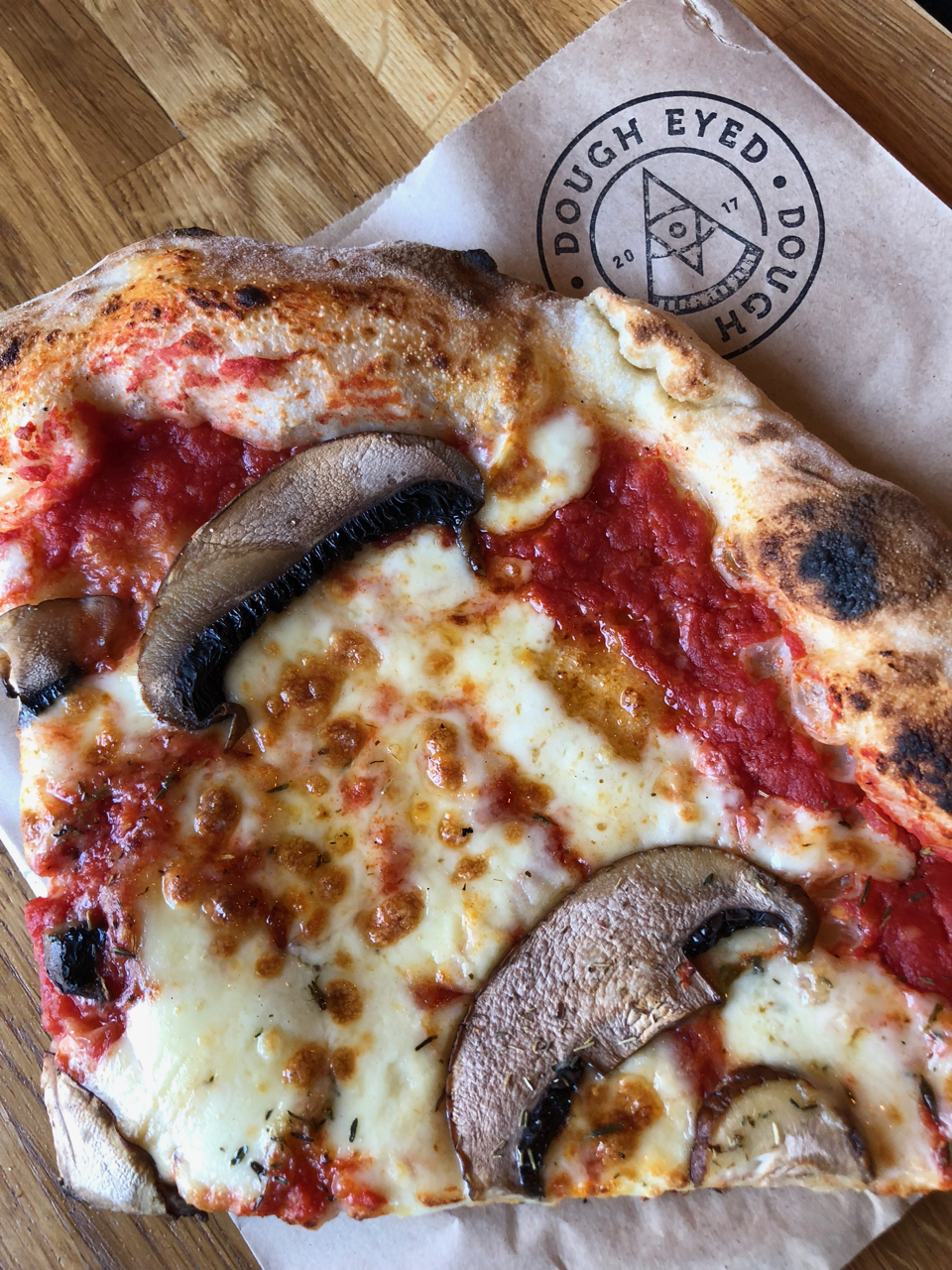 Next up is Cluckin' Oinks, who knock out the best fried chicken I've ever eaten. I always feel compelled to qualify a recommendation to Cluckin' on the basis that it's hard to articulate how good fried chicken can be given the quality of what's usually offered to the mass market. With home made sauces, fries and addictive fried macaroni cheese bites as well as the chicken, there's plenty to come back for.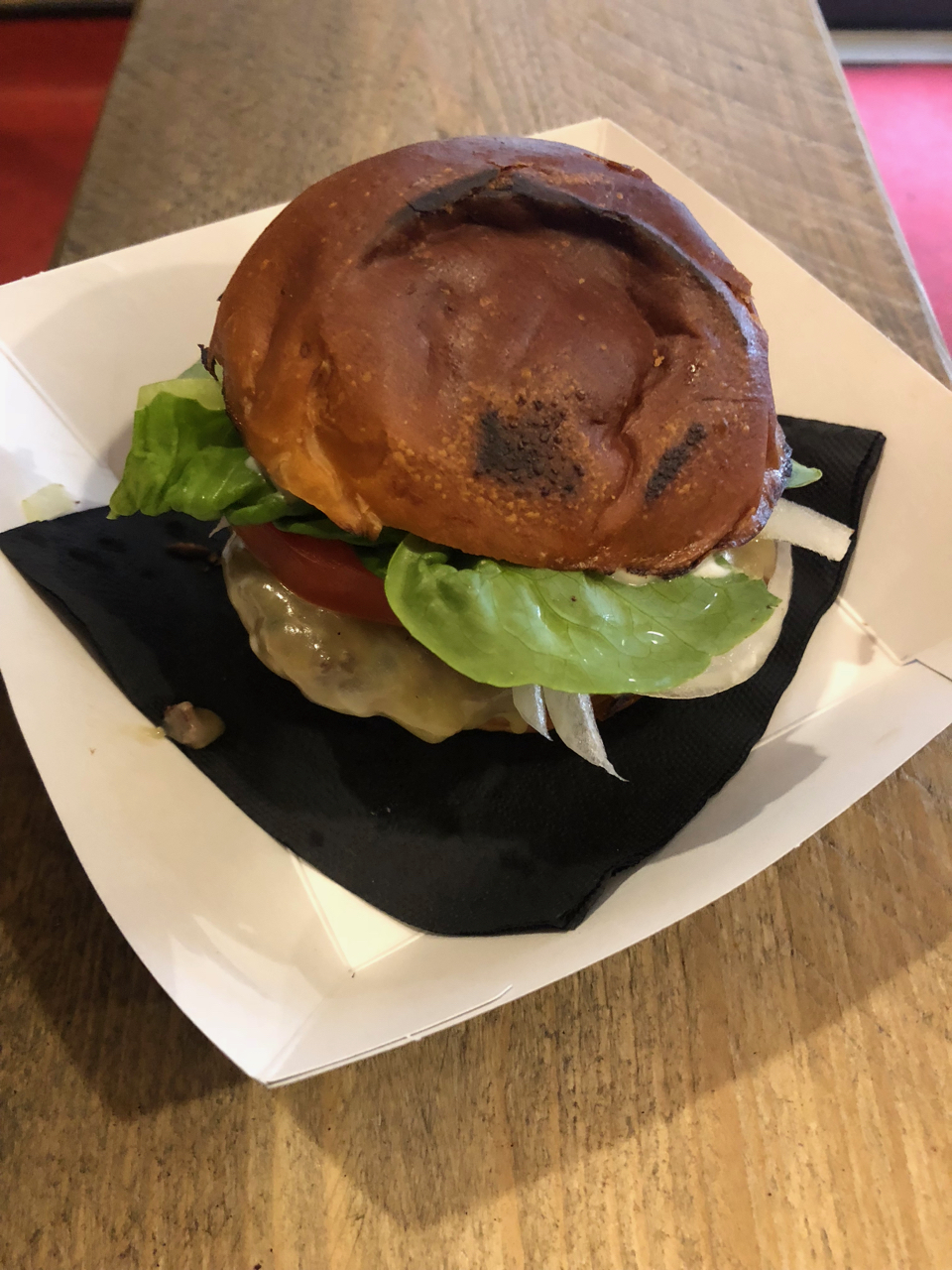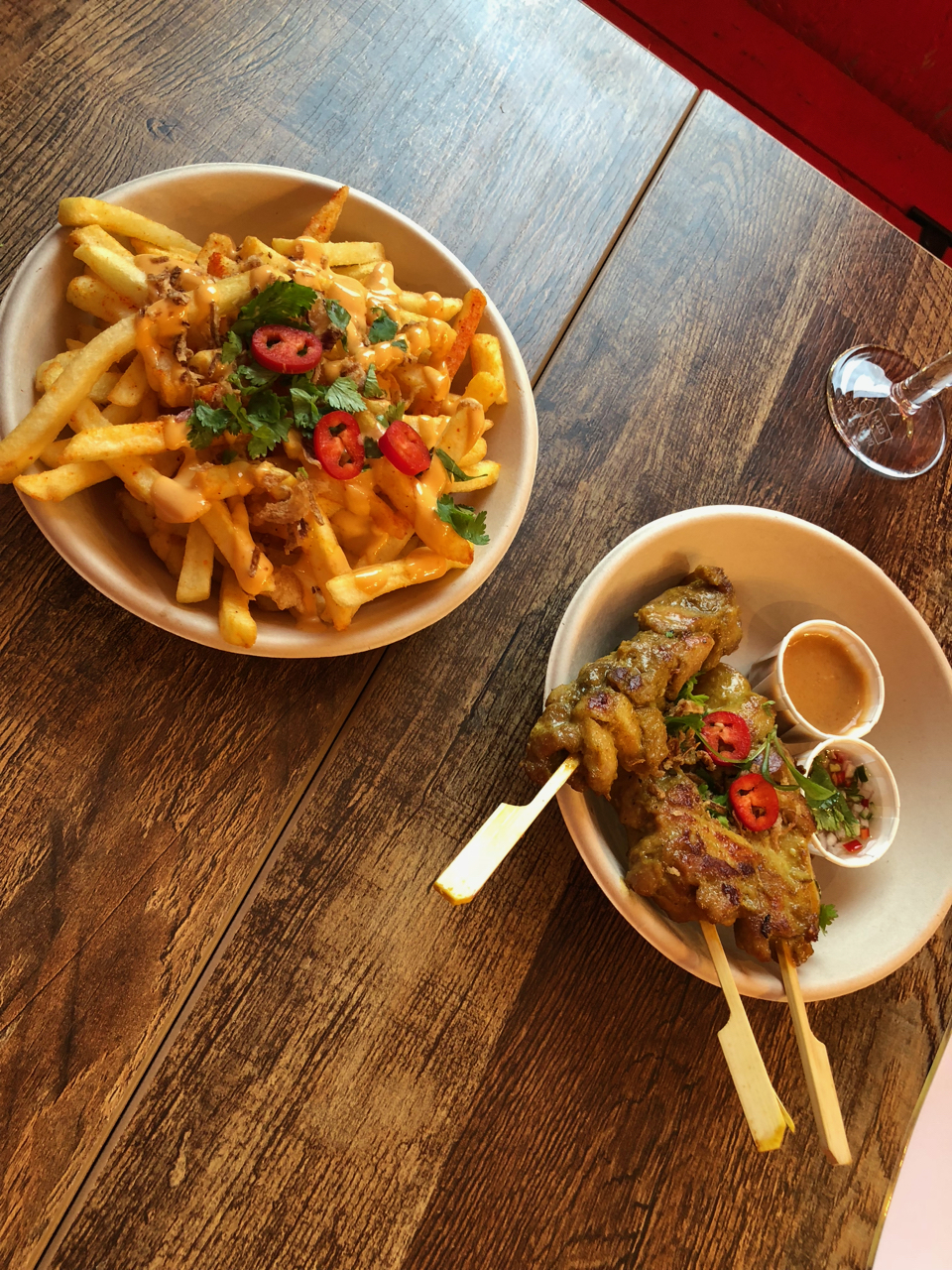 If you continue to circulate, you'll come across Dough Eyed Pizza who have sadly had to temporarily close after a small fire on the opening weekend. I can't wait to see these guys up and running again the slices of pizza on offer here easily rank amongst the best in York. Dough Eyed's other neighbour is Sloppy's Burgers, offering up suitably messy and indulgent burgers. Take a look at the scooter out front and make sure you get a pic on it!
If, after trying all that, you've still the stamina to check out more places to eat (for clarity, I didn't eat at all these places in one day), then there are even more treats upstairs from Tikk's Thai Kitchen, who won the northern heats of last year's British Streetfood Awards. Every time I've sampled food from these guys, it's been fabulous and the red curry I grabbed from them the other day was just as fantastic as the satay skewers I had the previous week.
Unique amongst the food offering is York Nurturing Community who operate 'pay as you feel' and 'pay it forward' models to make sure that anyone can afford a healthy meal with them. They also make use of intercepted surplus food that may otherwise go to waste. This is a wonderfully valuable project for York that's landed in a great spot.
Obviously food this good needs something to wash it down, and Spark doesn't fall short here either. There's a range of beers from Pivovar at the main bar along with a micro brewery to offer more variety. Cocktails come from 4swings and are as inventive as their reputation suggests and if you're after a glass of wine then BNHO have a great variety on tap. Of course it doesn't end with food though. While that's my focus here, there're a bunch of good people doing their best to make Spark York feel more like a high street than a food court: vintage clothes, vinyl, interior furnishings, stationery and accessories all being available.
Spark York is a fantastic addition to York. It's family friendly and has a range of great quality food and drink at sensible prices that make it a fantastic place to to meet the demands of most audiences. There's a real sense of community amongst the traders that gives a real sense of cohesion and opportunity to grow the project. There're a few improvements to be made, in particular more covered seating will add flexibility and a lift will improve accessibility, but the remainder of this project surely holds exciting things.