There are widely documented concerns about some of the main shopping streets in York, some being blighted by empty units and a general malaise compared to more prosperous economic times. I don't doubt that, in time, there'll be solutions found to reverse this trend, but in the meantime some streets on the periphery of the centre are doing a great job of finding their own identities. Fossgate, Walmgate, Bishopthorpe Road and Gillygate are great examples of this and now Castlegate, either by design or otherwise, has started to find momentum. Rustique has long ploughed its Gallic furrow and Pairings is well established as a place for great wine and conversation while Source has quickly gained plaudits for its combination of meat based and vegetarian menus, not to mention Dog & Bone vintage away from the food businesses. With York Cocoa Works now open, complete with cafe, The Nook in York is the latest business to add vibrancy to the street, reinventing itself as a "Street Food Kitchen".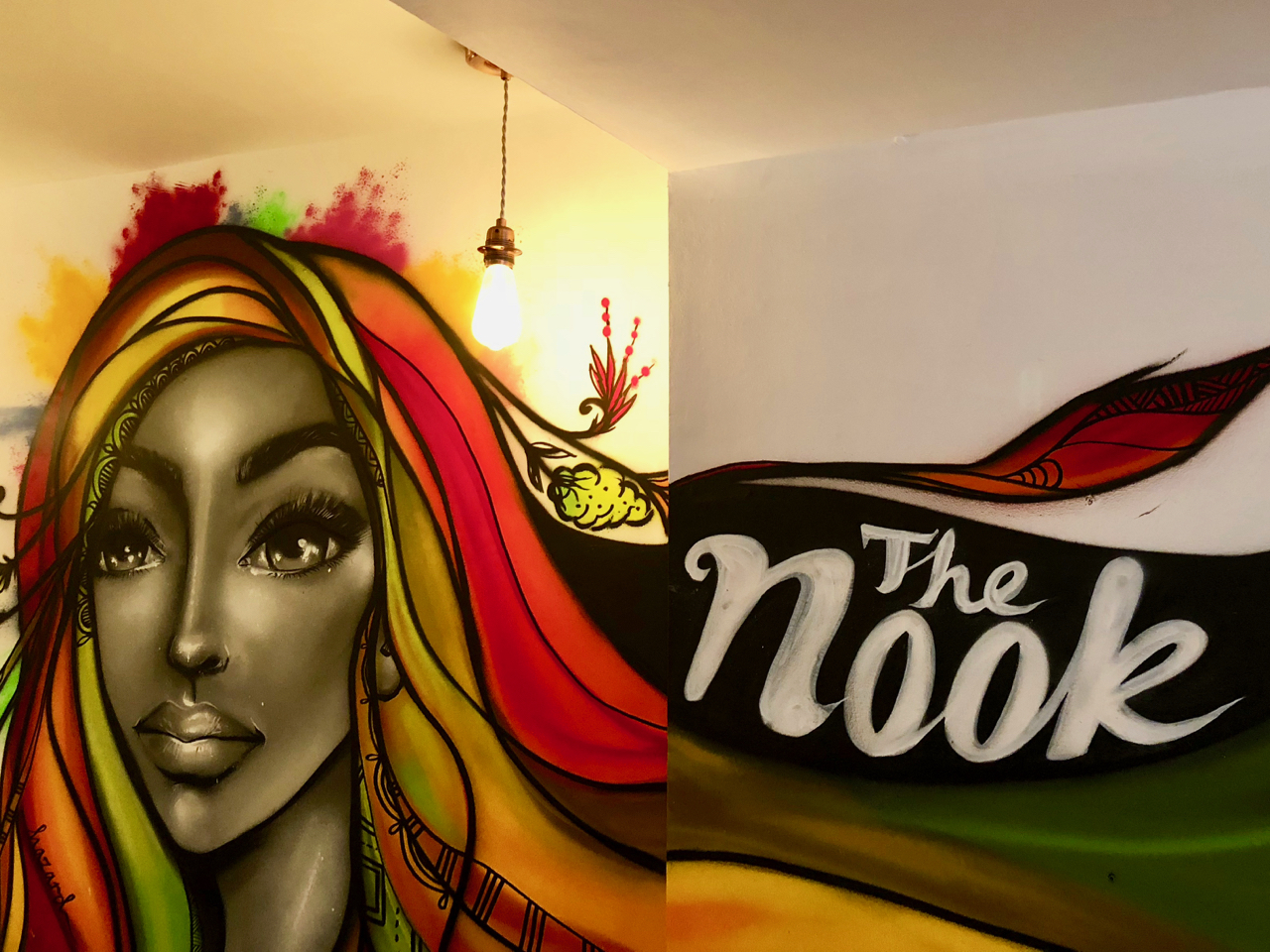 The Nook in York has been based on Castlegate for the last five years, offering drinks and live music, but has now been refurbished into this new identity to offer a range of street food. The layout remains unchanged but the space has been smartened considerably with bright murals and comfortable seating dominating. The menu now is, somewhat unsurprisingly given that self identification, based around a variety of street food. Rather than choosing to specialise in one particular dish, the menu takes a tour of various global dishes such as tacos, po'boy and fattoush along with toasties and burgers.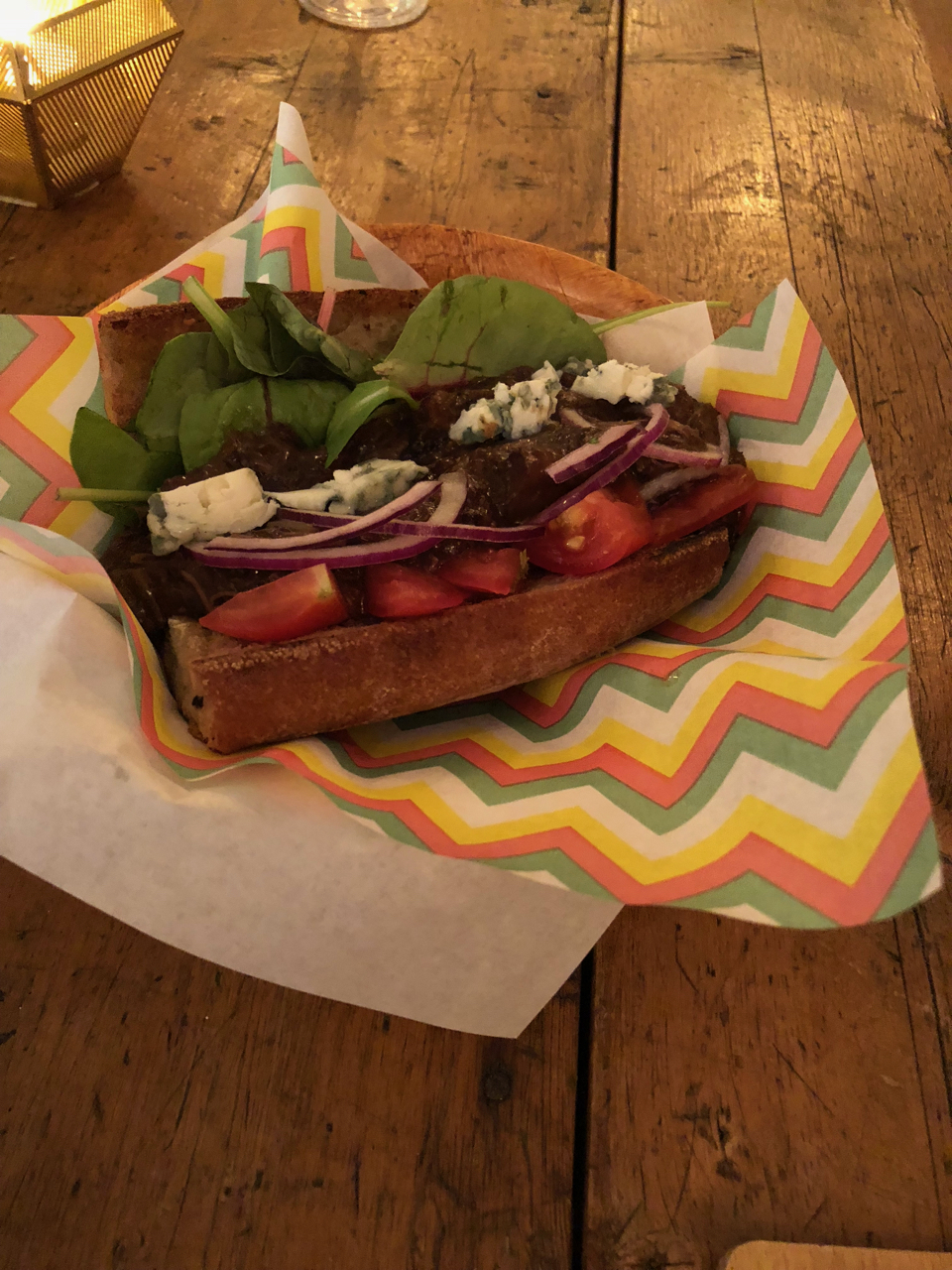 We kicked things off with a Cambodian beef Lok Lak and a French steak baguette. While I'm a little unconvinced that the residents of Paris stroll around munching on steak sandwiches, the French themed elements worked well here with baguette, red wine-cooked beef and Roquefort as compelling a combination as that sounds. Lok Lak was a new one to me; a Cambodian dish that places marinated beef strips on a bed of lettuce, cucumber and red onion then wears a fried egg for good measure. The beef was tender and the marinade well judged while the fried egg improved things, as a fried egg tends to do! It's worth noting that all these dishes are priced the same, at eight pounds. That's a fair amount but bear in mind that some are more filling than others, the baguette being a much weightier meal than the Lok Lak.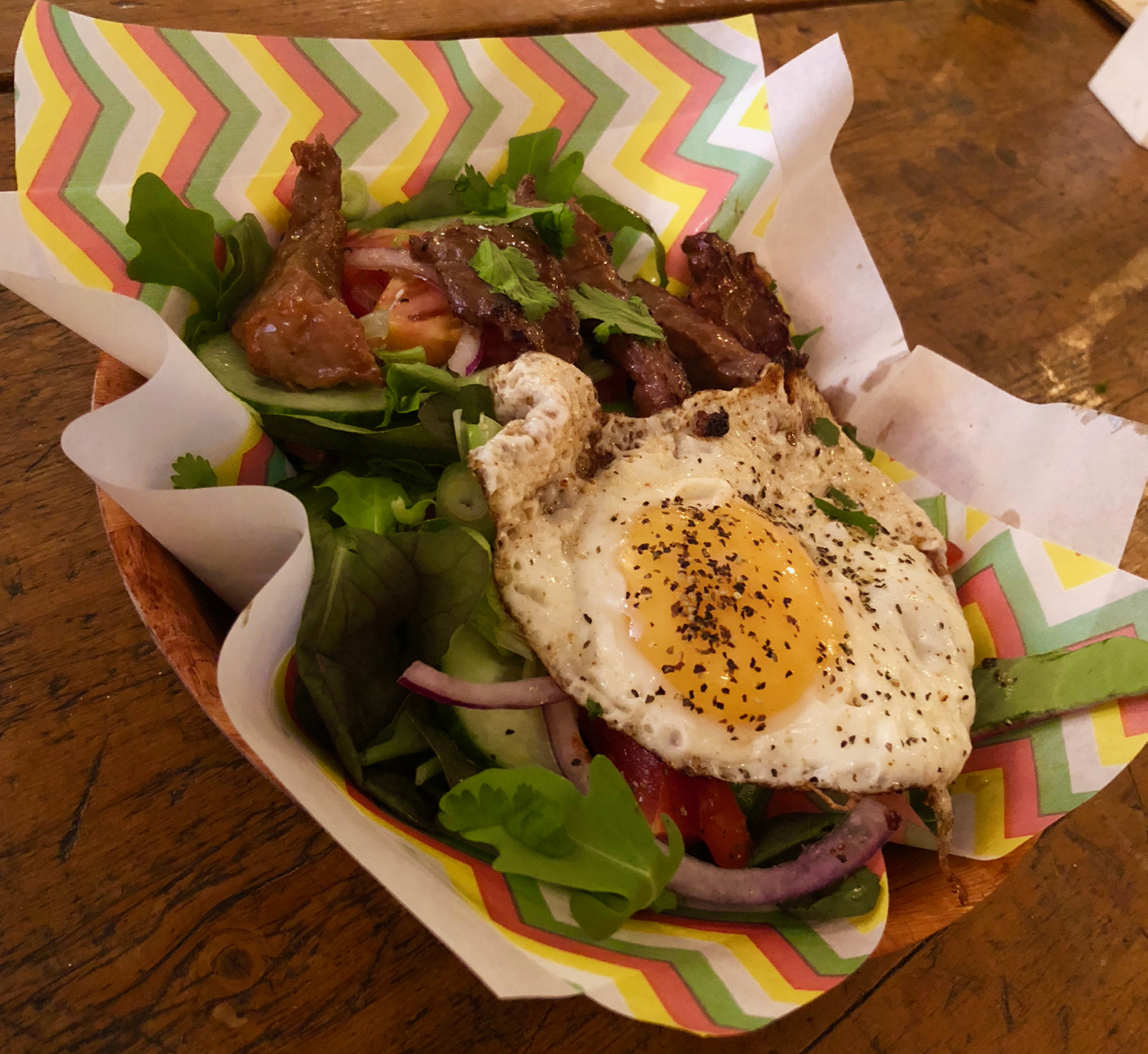 Our appetites could stretch to one more dish so we grabbed a "True American" burger before we left. With its assigned role being to represent America, the bun was predictably packed with salad and cheese along with the beef patty. The bun had been shown the griddle too and the whole affair was appropriately messy to work through.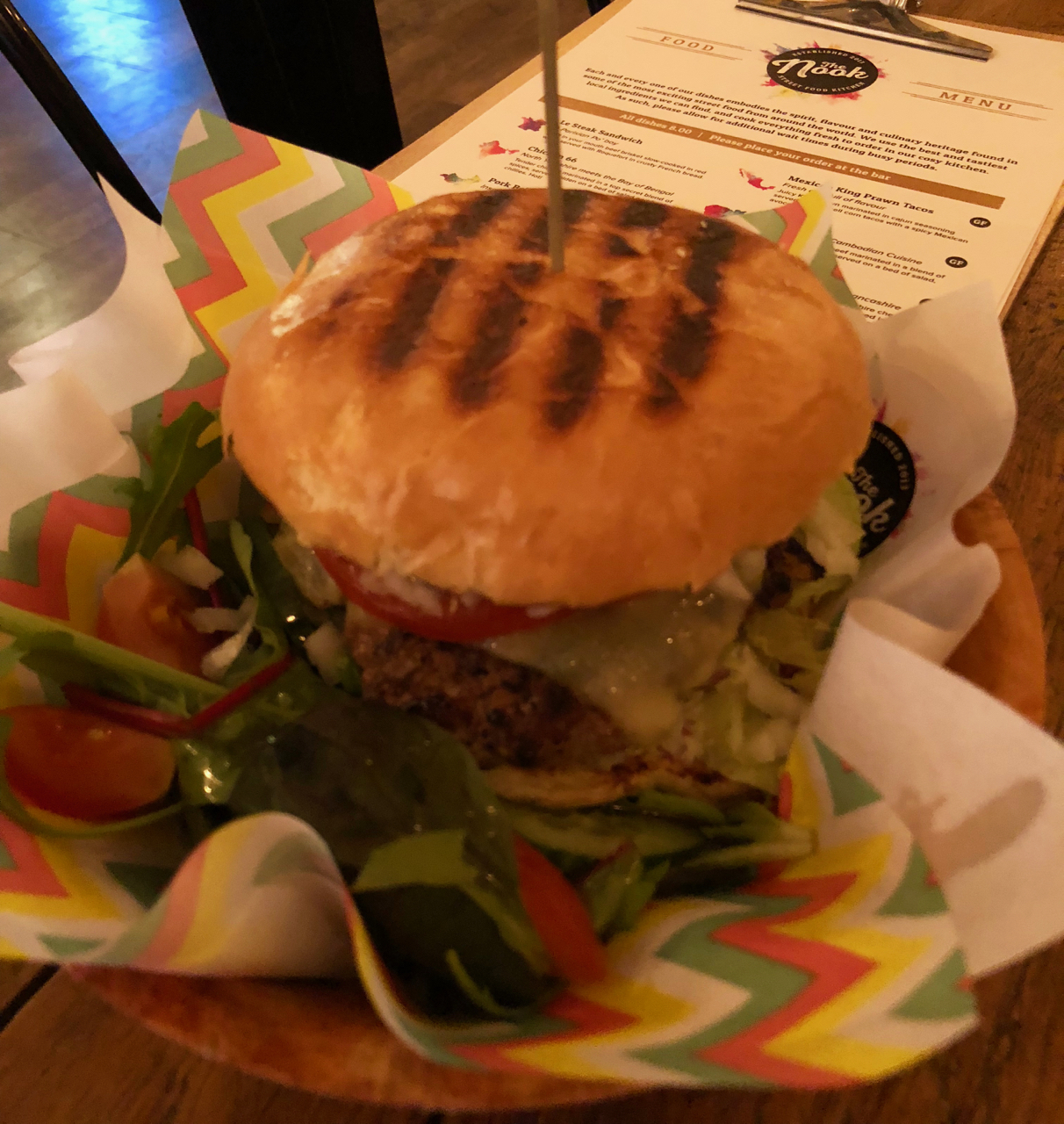 I thoroughly enjoyed sampling these dishes at The Nook in York. There's a bit of variance in terms of the number of calories per dish so make sure you order with that in mind if you're hungry. All of the dishes we tried did themselves justice and I'm keen to pop back to try out some more of the menu. Castlegate is another of York's hidden gems, discreetly tucked between Castle car park and Coppergate. The Nook is a real asset to the street and another reason why it's unlikely to remain hidden for too much longer.
Disclaimer: No charge was made for the food featured here. Opinions are as impartial as always.