I love quirky local museums. I'm never happier than when I happen upon a haphazardly curated old folk museum or village museum with odd exhibits. Keswick used to be a particular goldmine for these things, with the Cars of the Stars Museum, James Bond Museum, Puzzling Place and many others. A few of these are gone now but the Keswick Museum remains a glorious place to visit, featuring a dead cat in a box, and the Pencil Museum is undeniably fascinating. Fitting intriguingly into this category until recently was the Quilt Museum in York that piqued my interest for years. Sadly I never quite found the time to visit and its closure probably owes something to mine and my peer group's failure to visit. The space is reborn now though as the Schoolhouse Gallery and is now an airy, striking gallery that's thoroughly deserving of a visit to try food from Cardamom and Dill.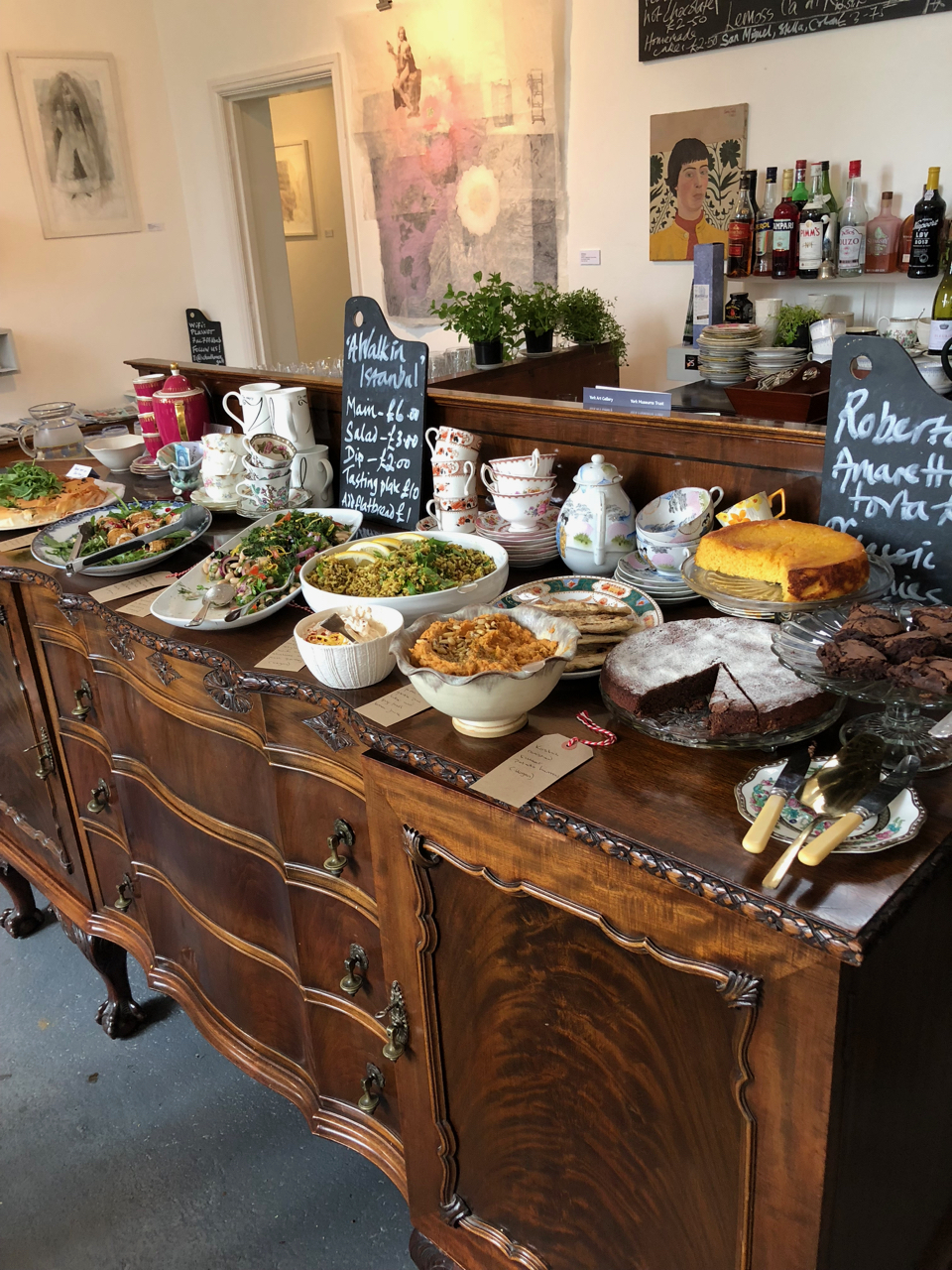 More pertinently to this site, The Schoolhouse Gallery also offers food from Cardamom and Dill Thursday to Saturday from 1230-1400. Cardamom and Dill is a one-woman, hard-working pop-up that focuses on vegetarian food inspired by the chef Kiki who prepares the food herself. Each week reflects a particular theme or location but regardless of the chosen inspiration, all of the pictures on social media of her food look superbly tempting, so we dragged along Baby Fork on a Saturday lunchtime to see what it was all about.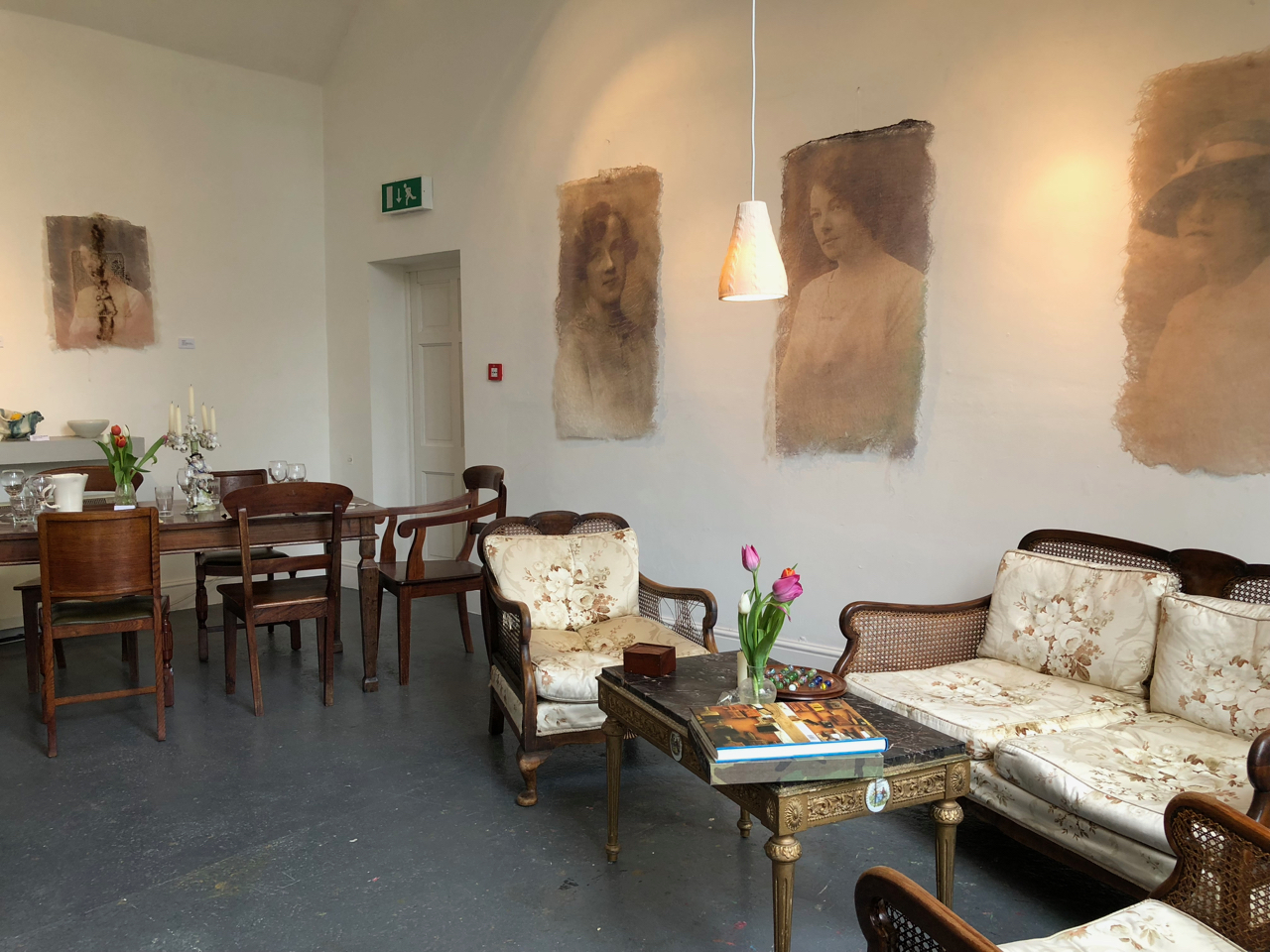 The gallery is easy to find, nestling between Arras and the city walls with wonderful gardens as a buffer between the two. The spacious room contains a selection of attractive furniture that's all complementary and comfortable, with a sideboard containing the day's treats acting as a focal point. The food can be ordered as a combination of mains, salads and dips, but to make sure you get a good mixture, it's easier to select a Tasting Plate for £10 then throw in a flatbread for £1 extra.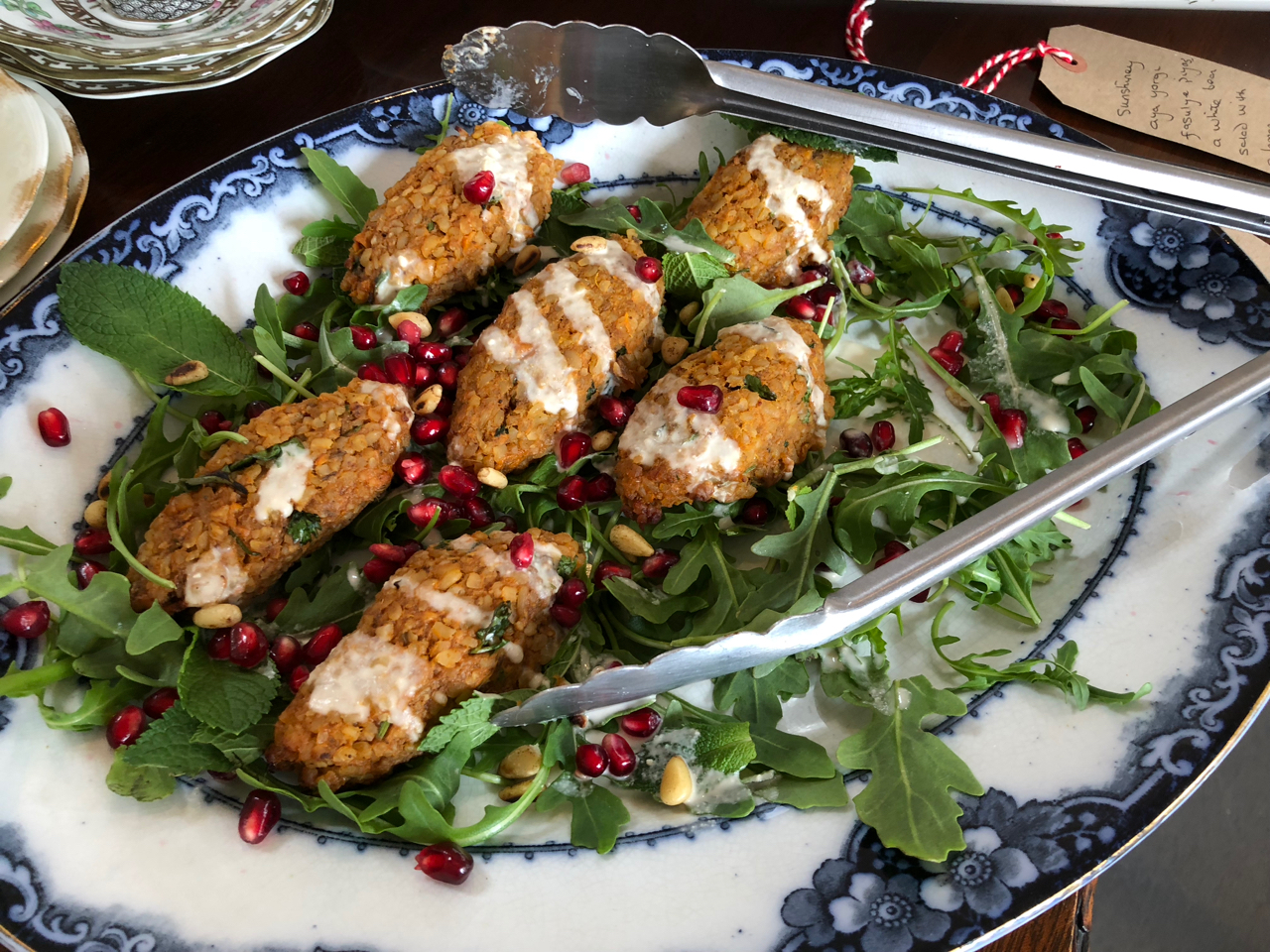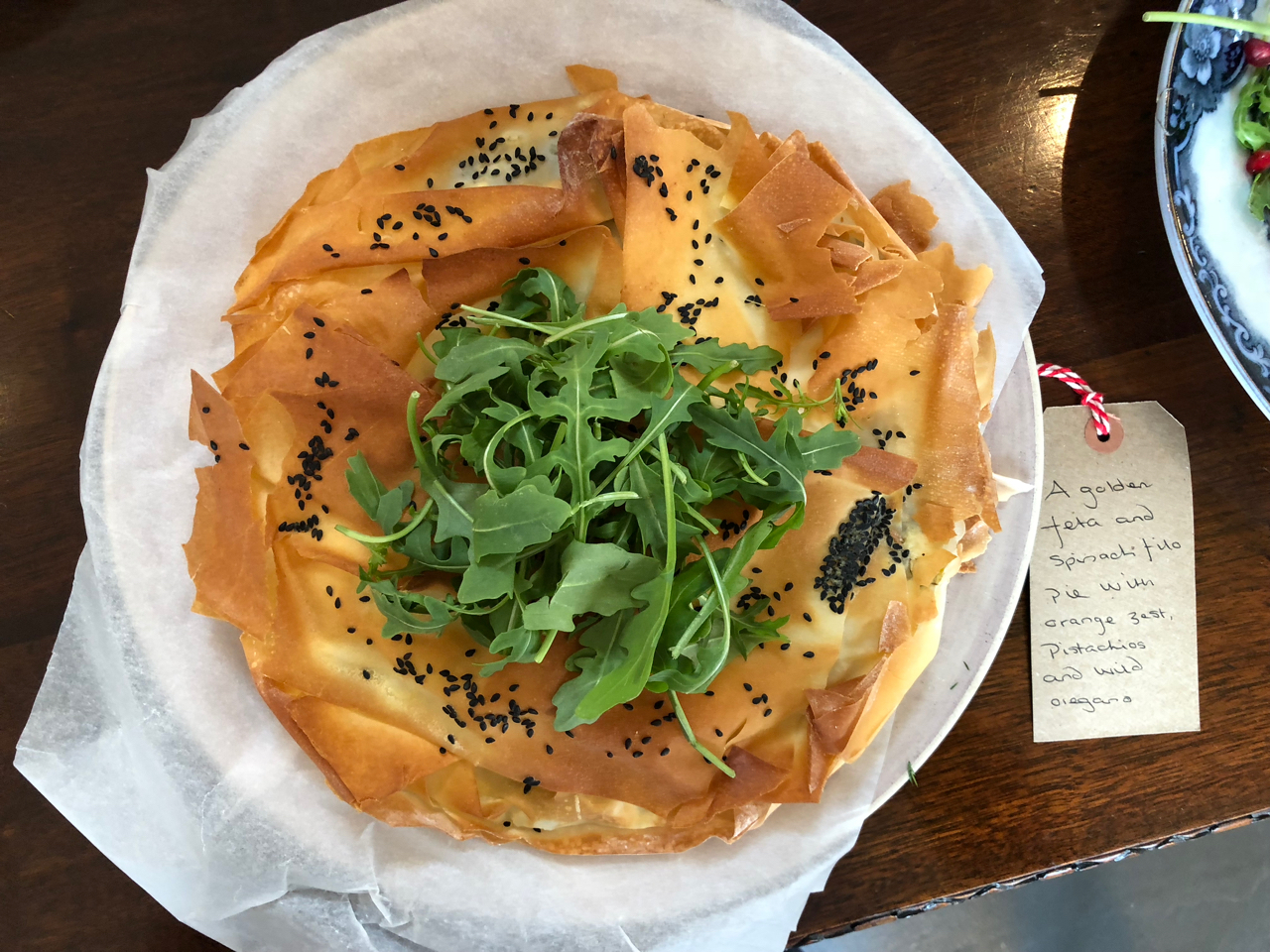 The theme on our visit was "A walk in Istanbul" which led to a tasting plate featuring a feta and spinach filo tart, a white bean salad, sweet potato hummus, sweet potato croquettes, a rice salad and a yogurt dip. The filo tart was livened up with orange, pistachio and oregano for a well judged centrepiece while everything on the plate could hold its head up high. Both presentations of sweet potato balanced the inherent sweetness with well judged spicing and the salads were both superb. The white bean salad in particular was delightfully dressed and delivered one of the few occasions on which I've wanted a second helping of a salad. For dessert, Mrs Fork chose a slice of orange polenta cake that was good enough to prevent me intercepting a taste.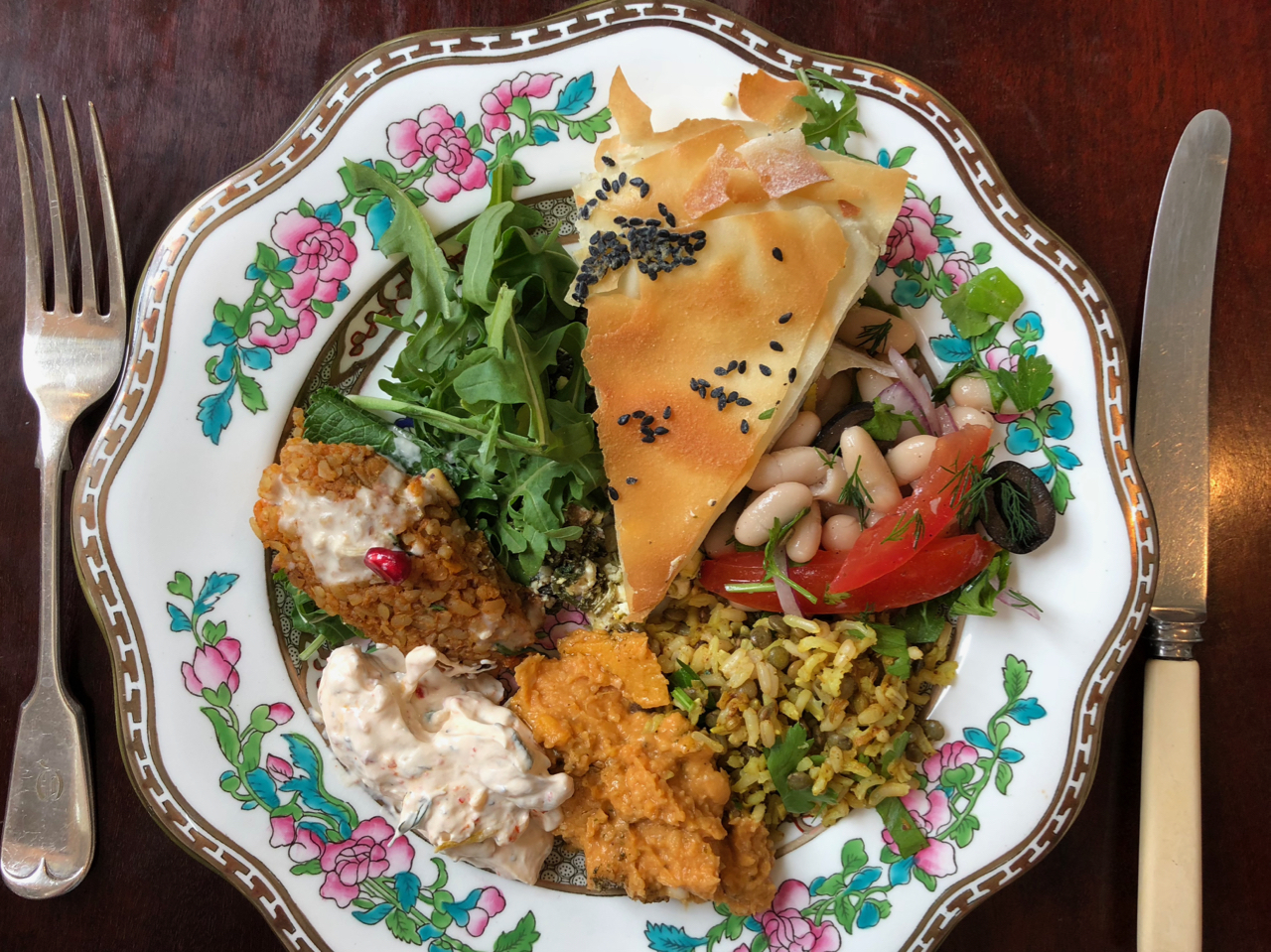 The section of the walls running from Peasholme Green to Monk Bar features views of a landscaped garden tucked away from the public that for years I've wanted to have a stroll around. I hadn't released that this was attached to this building and actually features some outside seating. On a sunny day this would be a blissful place to enjoy good food.
We grabbed a glass each of the house wine to take the bill to £33 including the flatbread and tasting plate each and one dessert. To enjoy such lovely surroundings with vegetarian food that's made with such passion, this is an essential bargain that should be on everybody's list. Cardamom & Dill also put on a monthly supper club that's sure to be worth a visit and is understandably popular; the June event being sold out already. July looks like a hot bet!