Wensleydale Creamery is something of a Yorkshire institution, offering plentiful samples of its eponymous cheese at its visitor centre. Its Wensleydale is well established as a superb cheese and now, after some serious research and recipe development, they've expanded their range to offer Yorkshire Cheddar. This is not an endeavour that has been taken lightly as the Creamery is, understandably, keen to make sure that its product is good enough to take a large portion of this country's significant appetite for cheddar.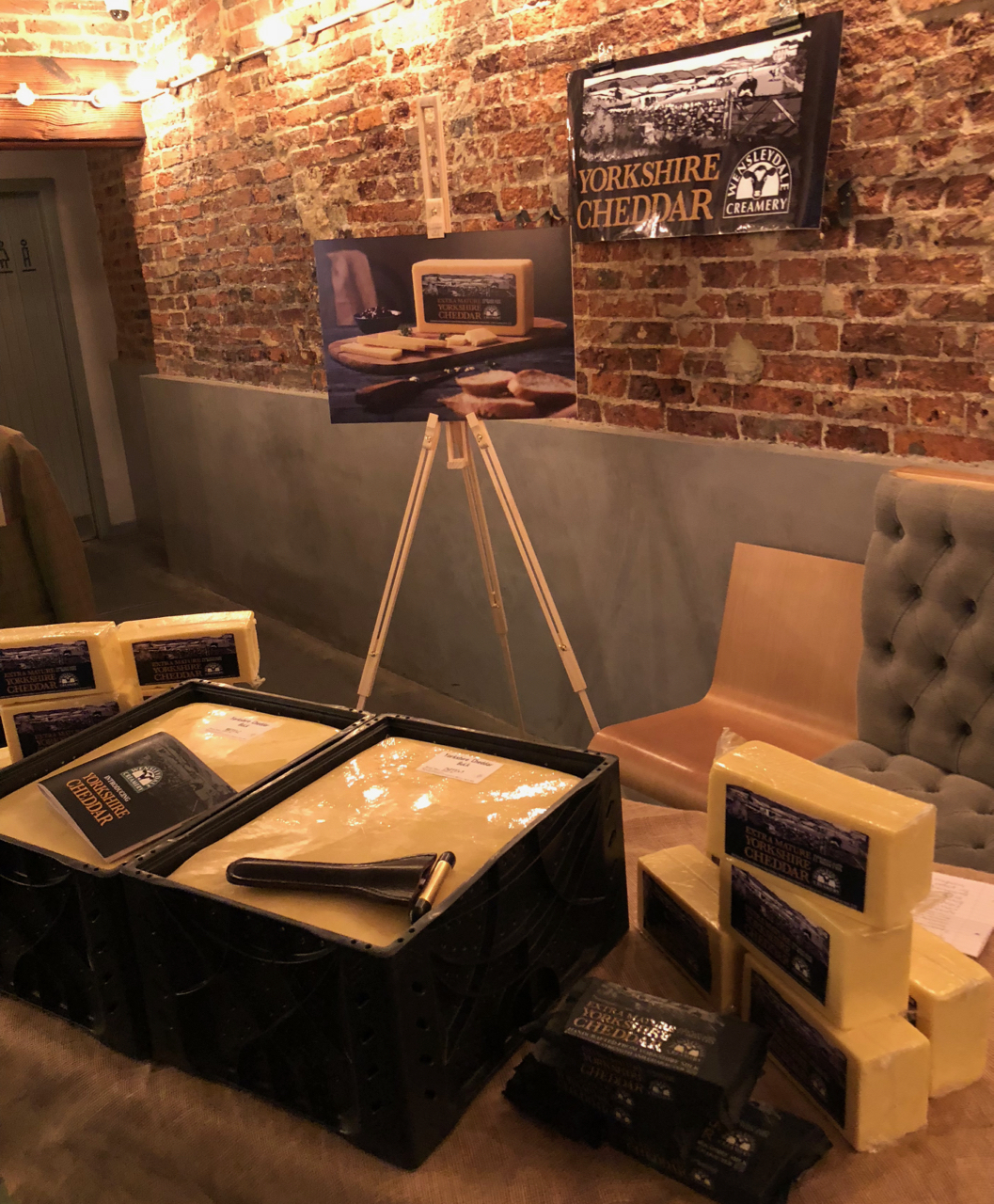 The new cheddar is aged 15 months and draws on the expertise gathered by the Creamery over its celebrated life. I was invited over to Leeds to try the new cheese over a launch event and tasting menu at Shears Yard. The event consisted of a tasting of the new cheese before Yorkshire chef Steph Moon was to put on a tasting menu based around the product. With Steph taking over the kitchen, there wasn't an opportunity for Shears Yard to showcase its own chefs' skills, but I noted the menu looked good and will try to get back when I have some time spare in Leeds.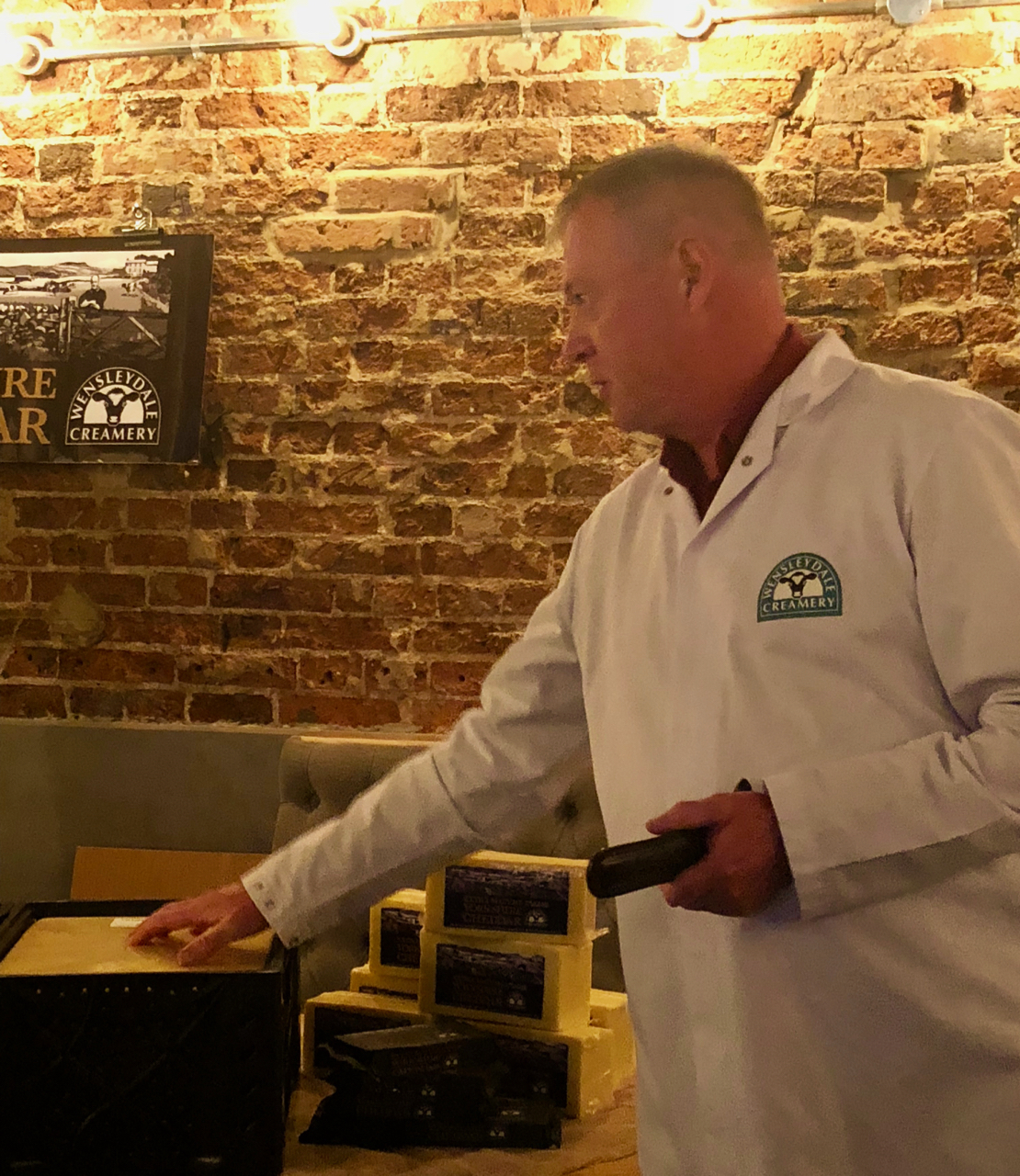 We started off with a chat about the cheese aimed at reinforcing their commitment to producing a quality product. While there's an understandable desire to tap into a lucrative market, it'd be counter-productive to rush out a product that doesn't do justice to the business's reputation. So many mass market cheddars are bland, interchangeable blocks of yellow with little to distinguish one from the other, but there's not a hint of that here. Before getting into a full five courses designed to showcase the product, I was as restrained as possible with the tastings, but worked through enough cheese to ensure it hit the standards it was aiming for. Yorkshire Cheddar is very characterful, packing plenty of distinctive flavour and a good amount of strength with no hint of the own brand anonymity that can deaden so many cheese experiences.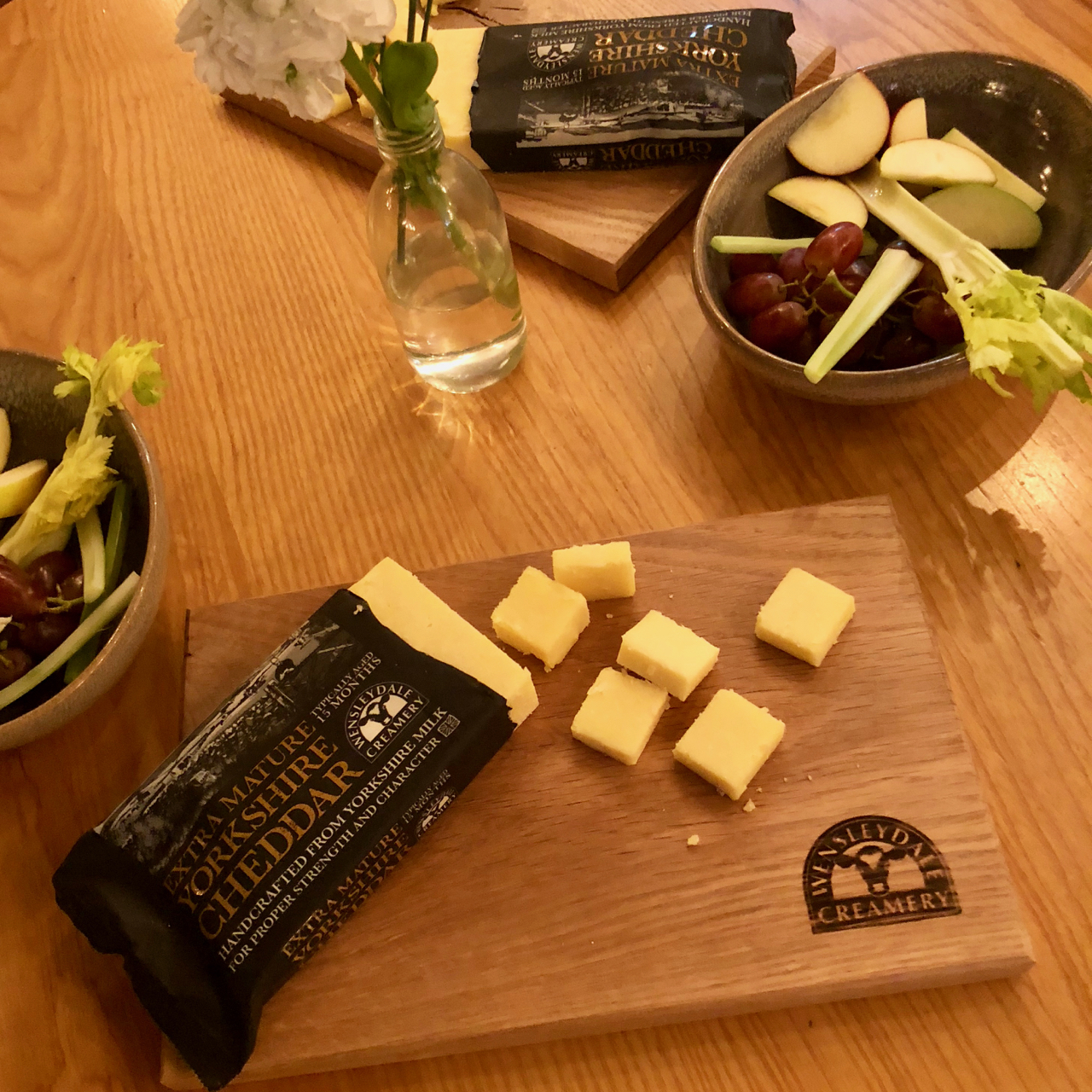 Having tried the product in its normal state, it was time to let Steph show what she could do with it. It was going to take a bit of finesse to turn out five different courses showcasing the same ingredient without repetition but, as always, Steph was up to the challenge. We started with cheese straws that came with a melted cheese dip to provide adhesion when dipped in a bowl of seeds . This was followed by a delicate cheddar and white onion soup with cheddar croutons, accented with cream swirls and chopped herbs, which drew admiring noises from everyone around the table.
The next target at which Steph aimed the cheese was cheddar and spring onion cakes with tomato relish. Discs of radish gave crunch to the plate before we moved quickly onto the next course which showcased fish. Beautifully trimmed asparagus accompanied cod with spinach and lemon to bring out the best of the fish which had a crispy cheddar crust. Finally we satisfied any remaining appetite through cheddar and apple scones with Yorkshire butter, supported by rhubarb, apple and clotted cream. By this point my ability to eat more was moderately well impaired, but Steph had done her usual great job in putting together a lovely sequence of dishes.
It was a nice touch to leave with recipe cards for everything we'd been served along with further samples. I made good use of both a couple of days later, putting together a pleasingly similar soup to that served to us. I really enjoyed the Yorkshire Cheddar, both as it comes from its packet and as an ingredient in each dish we were served. It'll definitely find a place on my shopping list in future.

Disclaimer: I was invited to attend as a guest of Wensleydale Creamery. No charge was made, opinions remain impartial.