After eating at Cochon recently we found ourselves in town fancying a French meal at a disposable price, so made our way to Rustique Lendal to check out its positive reputation for nice, well-priced food.
I seem to recall the site being an antiques centre some years ago that had fallen into a bit of disrepair, the effort and investment required to bring the site up to its current splendour are well apparent to anyone who previously frequented this building. The surrounding was clearly up to scratch, so if the price didn't contradict the Castlegate location's reputation for quality, everything looks rosy.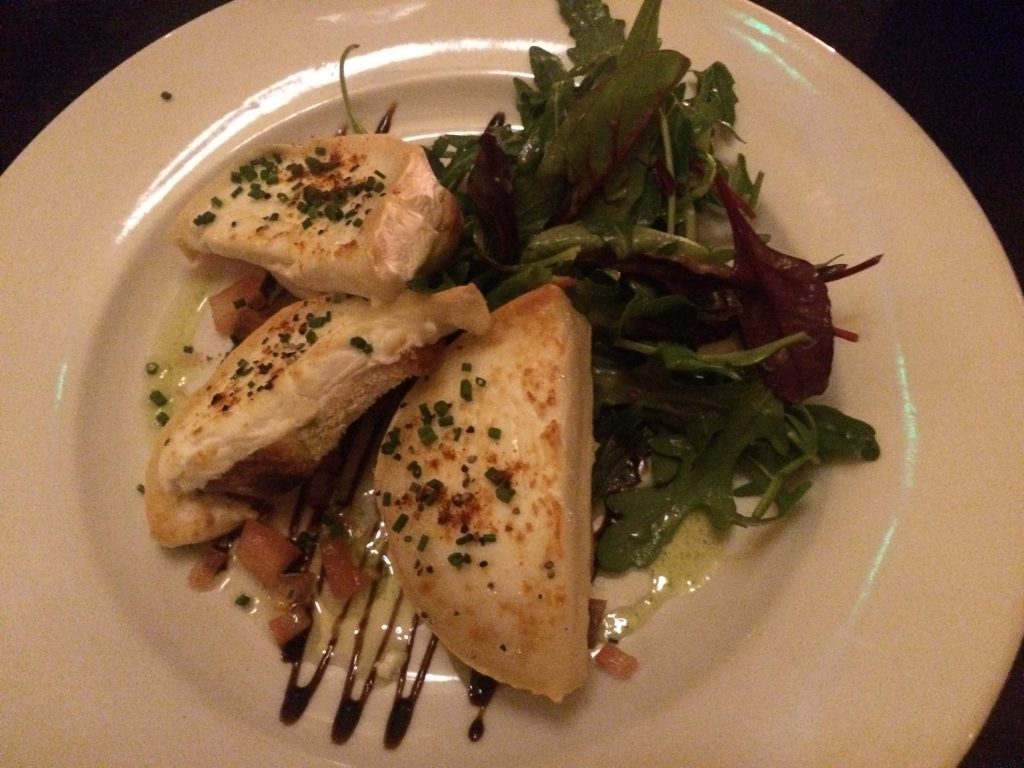 Arriving for an early dinner, we were seated with only a minimum of fuss that seemed redundant until I popped downstairs and saw just how busy the place was. Still, a table was available so we were furnished with menus and ready to go. Starters were chosen to be garlic mushrooms and a goat's cheese salad… not the most adventurous options, but closest to the French theme as we could manage. The garlic mushrooms were not as consistently sliced as one might have hoped (fingers crossed the washing was more attentive), but adequately flavoured and generous. The goat's cheese salad was unobtrusively dressed and with a decent lump of cheese that was rewarded with a well-balanced cook, crusted but not ruined. Notably the salad was dressed with Spanish balsamic rather than a classic french dressing – hardly nitpicking when the menu is overtly French.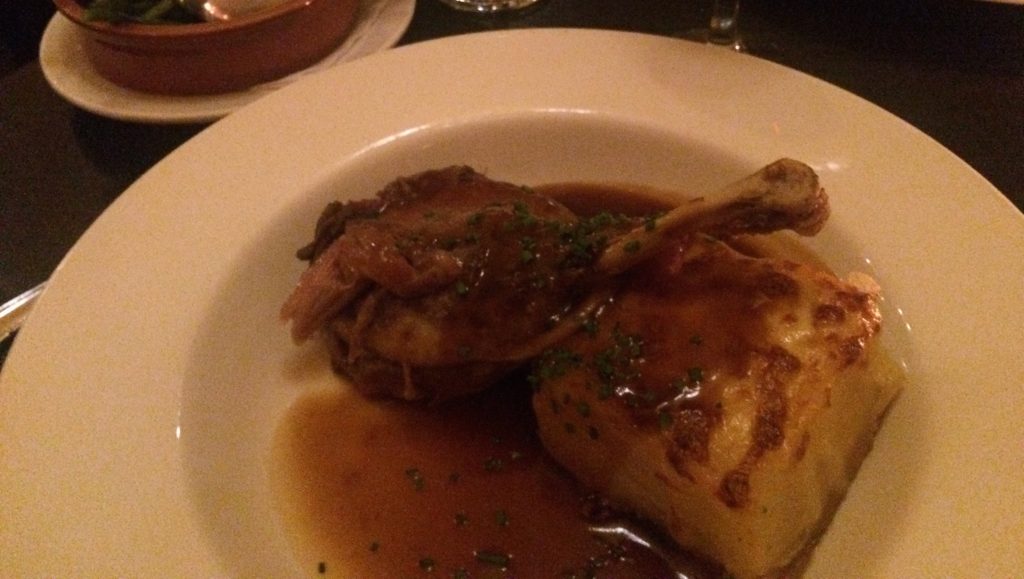 Mains were confit duck with Dauphinoise potato and a Basque egg dish with chorizo and sausage. Confit duck melted away from the bone to give the right texture, but the Dauphinoise, while well prepared, had an oddly overpowering taste of raw garlic. The Basque eggs gave a good basis of tomato and Toulouse sausage with chorizo tang, but the dropped-in eggs were very overdone. Another dish with a good core, but a lack of attention to detail.
We had a malbec with the meal that was acceptable and a side of green beans that were perfectly complimentary. All in all everything befitted the large parties trooping into the restaurant. Good enough when something distracted from the detail of things, but not up to the reputed standards of Rustique's Castlegate restaurant. I need to get myself in gear and try that out, even if this isn't the greatest advertisement.