Jamies Italian made its way into York a couple of years ago, neatly plonking itself into a space behind the post office that begged us to wonder how many other neatly concealed enclaves begged investment in our fair city. It takes seconds to realise how much effort has been put into the surrounds to make it a fantastic place to eat, not fussy but clearly expensive and neatly realised to become a large restaurant with lots of nooks and crannies to explore.
My only previous experience of Jamies Italian was a working lunch at which a colleague, somewhat embarassingly, insisted on the optional service charge being removed from the bill for reasons I wasn't quite able to ascertain. I can't remember much about the food, so the chance to revisit under more social circumstances when I was invited was easy to accept.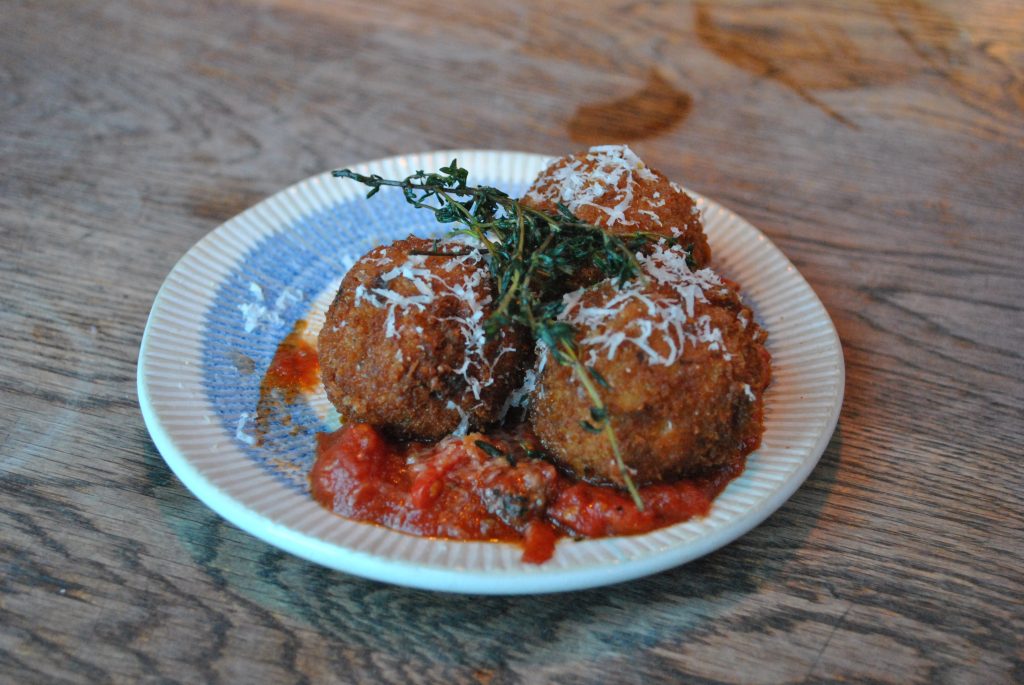 Approaching past the entrance to Lendal Cellars, perhaps not ideal given the propensity for smokers to congregate there, the understated glass frontage welcomes you away from the bustle of St. Helen's Square into a slightly less frantic environment.
Taking up our table, a server quickly gave us menus and a taste of a pea risotto before reeling off the most startlingly in-depth description of the day's specials I've ever heard – by the time she'd finished I'd forgotten how she started. I had to restrain myself from a round of applause for the feat!
Starting with arancini balls and "worlds best olives on ice" we chose a Chianti to see us through the evening and waited for our first dishes. The olives certainly were extremely nice, but to describe them as the best in the world is pretty hard to justify. The cold ice did give them a refreshing tang and the sharp tapenade worked nicely with the crunch of crispbreads.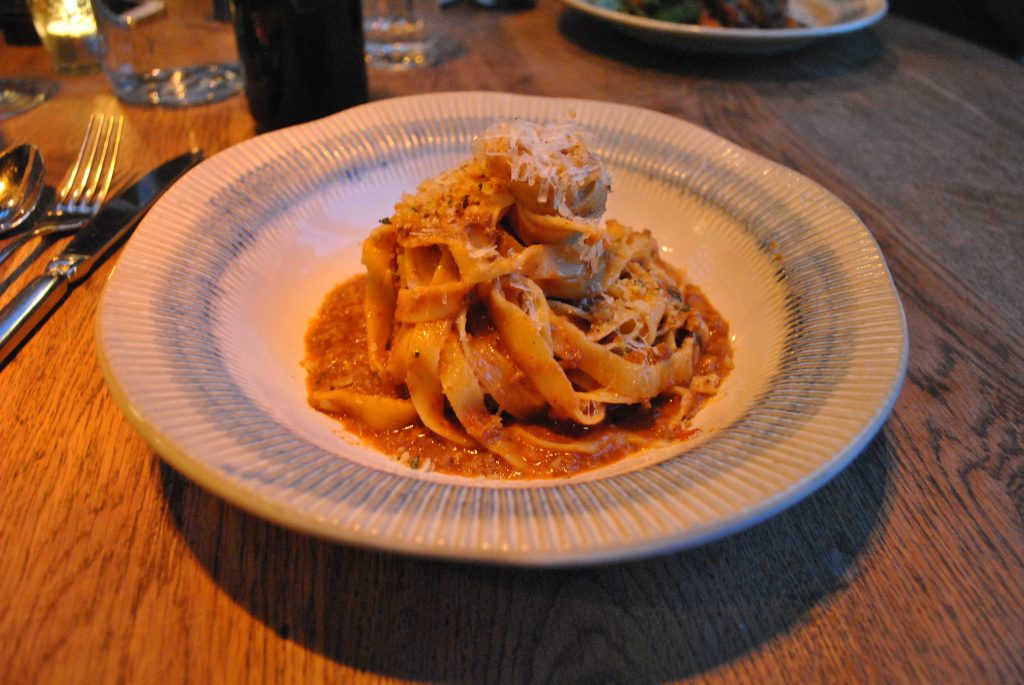 Arancini is generally a risky proposition as a starter, tricky to deliver the range of textures it needs to be successful while retaining any lightness; it's so easy to overwhelm the subsequent course. This example managed to stay just the right side of that balance, gooey centre guarded by a crisp shell that gave up a good kick of chilli.
Regaining our composure while waiting for mains, we gave more thought to the wine. Served a touch too warm and lacking ultimate character, it wasn't a disaster, but hardly comment worthy.
Mains of bolognese and osso buco appeared after a polite pause and looked the part, polenta chips giving body on the side. The effort taken to make pasta on site every day paid off with the eggy, luxurious ribbons carrying the bolognese sauce. My companion noted that the mince was more finely ground than she prefers, but the flavours were on the money. The slow cooked pork at the centre of the osso buco fell apart at the mere mention of a fork and had a well-judged orange undercurrent to the sauce.
Stumbling back into the York night, we felt like we'd enjoyed every calorie of the meal and ruminated on the value. A bill of seventy pounds wasn't painful, but neither did it feel like a bargain. Not a totally note perfect meal, but a fantastic venue with well-realised dishes, the building alone is a good investment in York's food scene!
Disclosure: A proportion of the meal was covered by Jamies Italian, no editorial requests were made.