For some reason Filmore and Union has flown under my radar a bit the last few years. I'd preconceived ideas that it was a bit too expensive and served slightly preachy health conscious fare. I can't really remember where I got those ideas but when some friends suggested it and I checked out the menu, it didn't take long to realise I was hopelessly misguided, not for the first (or certainly last) time.
While not the joyless flavour vacuum I might have wrongly suspected, there's one notable absence from the evening menu here – gluten. You may have seen (or more likely not) in this post that there's a seam of Coeliac running through my family so I'm always on the lookout for places that properly understand how to cater for this and take into account cross-contamination issues that make me nervous at less specialised restaurants.
We met in the recently rejuvenated Judges Lodgings for a quick pre dinner drink before heading over toFilmore and Uniontake up our table to get away from the hipster hangout we seemed to have infiltrated.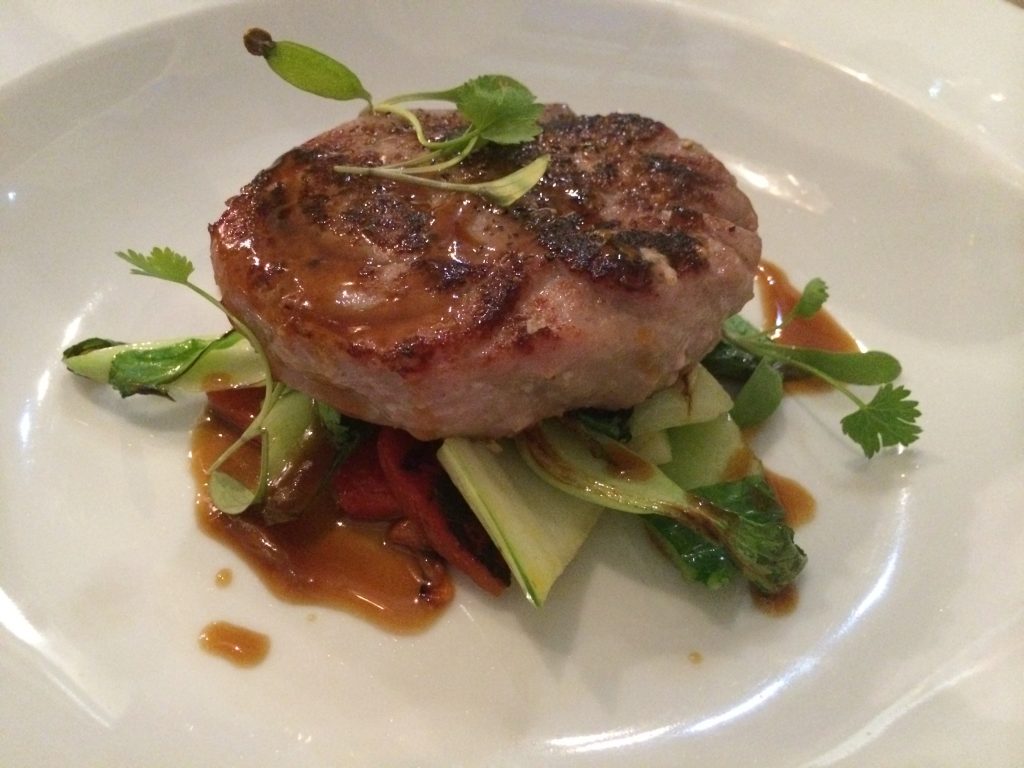 The table we were shown to had a spectacular view along Petergate to the Minster, the windowsill making up two of the seats. We enjoyed the view hugely but the shallow windowsill would have posed a challenge for those with limited mobility. Menus arrived, choices were deliberated over and a good Viognier arrived to ease our decisions.
For starters we went for beef carpaccio, broccoli cakes and oak-smoked salmon with avocado to share between the four of us. Any lingering reservations about health concerns trumping flavour fell out the window as quickly as I would have given only a modest push. The salmon was rich, well dressed, accompanied with a sensible amount of leaves and set upon by smooth avocado while the beef was partnered superbly with smoked goats cheese. I'd love to comment on the broccoli cakes but the fact they were swallowed before I had a chance to ask for a taste probably speaks volumes. My only criticism would be of the dressing on the beef, a hint too much mustard distracting from meat, quite able to speak for itself.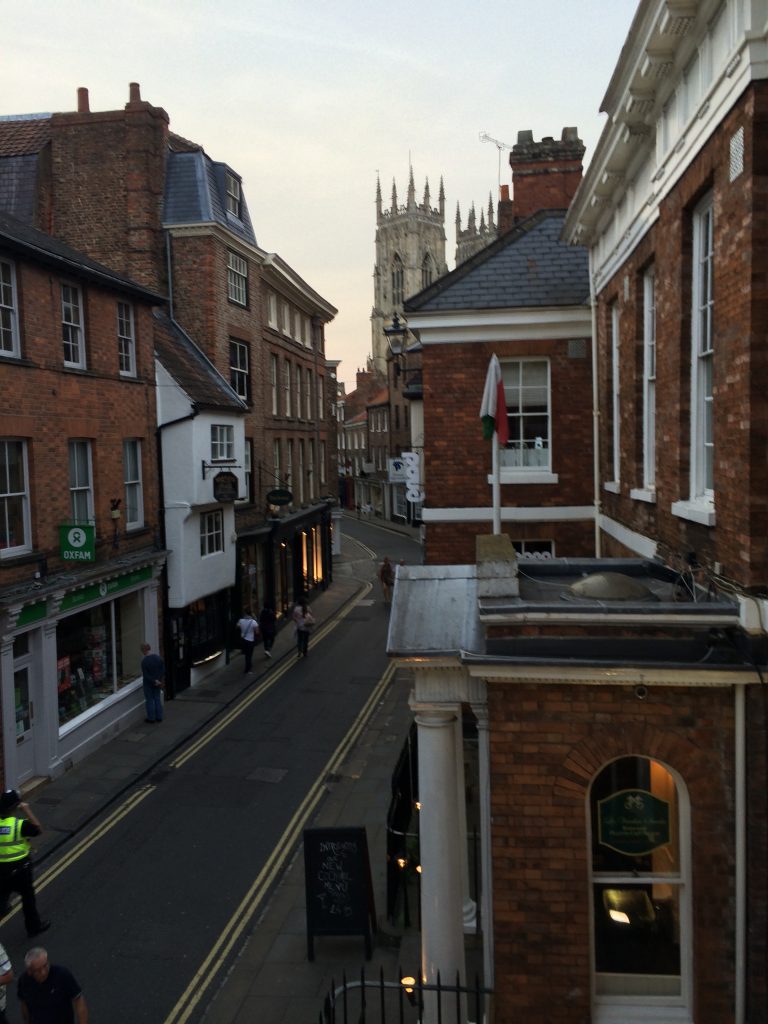 Moving onto our mains, we went for the open salmon and sea bass burger, sashimi tuna, roasted sea bass fillet and baked aubergine in breadcrumbs. The baked aubergine and the sea bass fillet enjoyed by our dining companions didn't provoke much comment and I was too distracted to press them for opinions. That distraction was primarily courtesy of the tuna, a huge highlight of the meal for me. Perfectly seasoned with ginger and tamarind on a bed of kale, this dish was wonderful, I can think of no way to improve on it – texture, flavour, accompaniment all exceptionally well judged. The salmon and sea bass burger was a wonderful dish too: moist sweet potatoes and the tangily-dressed baby tomatoes complementing the fish superbly.
To finish we went for Eton Mess, chocolate cheesecake, creme catalan and a cheeseboard. Not a fan of sweet things, I stayed within my cheesy comfort zone and was happy. The sweets were beautifully presented and prompted a period of silence to attest to the quality.
A quick chat to confirm that gluten free status on the way out and a pause to shake the chef's hand in the open kitchen left us (me) contemplating why we'd not been there before. The bill was £115 for four people. In retrospect, we might have been a bit tight with the tip, but that's not much more than an excuse to go back. In a sense I suppose there was a touch of foundation to my earlier prejudices, but I'd horribly misinterpreted how the ethos would manifest itself. The only thing missing from Filmore and Union is gluten, which for many is far from a negative.