I can't remember the last time we had a good Mexican restaurant in York. I recall Fiesta Mexicana being decent, though tailing off in its latter Fiesta Latina incarnation in latter years. Mexicano can be found on Blake St but there's not been any restaurant to speak of recently, until now. Batanga York appeared seemingly out of nowhere a few months ago in a ground floor space in Franklin's Yard just off Fossgate, behind Rogues Atelier and underneath Oshibi. I had a few conversations with the pair who run the place in the run up to this year's Food & Drink Festival which sadly didn't go anywhere but thought I should make the effort to return and dine anyway.
Set in a basic room with an open kitchen in full view and a sombrero firmly in place front of house, it's a welcoming enough space that was quiet when we arrived for an early meal but developed a nice buzz throughout the early evening. The menu includes a bunch of Mexican staples such as quesadillas, tacos and tostadas and adds lamb and rib-eye dishes for a bit of variety. We went for a couple of tacos to start, followed by quesadilla, lamb cutlets and a side of intriguing "Street Corn Dip". Drinks are eye-catchingly cheap too with beers at £3 a bottle and cocktails coming in at a fiver so before long we were clutching bottles of Sol and Desperado as our food arrived.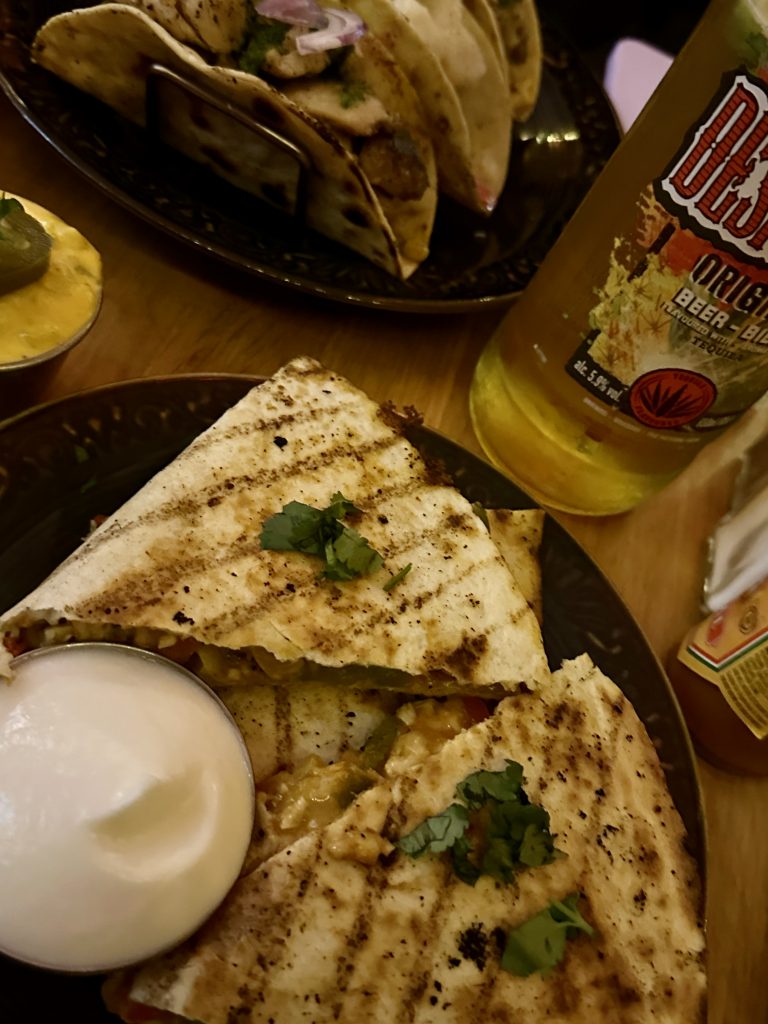 Tacos were generously filled and with plenty of fresh herb and citrus zing, I thought I'd ordered 2 but the 3 that arrived were hastily polished off anyway and the low financial barrier of entry meant I was hardly going to complain about the minor imposition of having to eat more. The quesadilla oozed appropriately and was a pleasure to dip in the accompanying sour cream while the lamb cutlets we ordered were cooked well and served with tomatoes and taco shells for self assembly. The standout of the meal though was the "Street Corn" dip that had a creamy, cheesy savoury note which was tempered by the sweetness of the corn. We used the remaining taco shells to mop up every bit of this.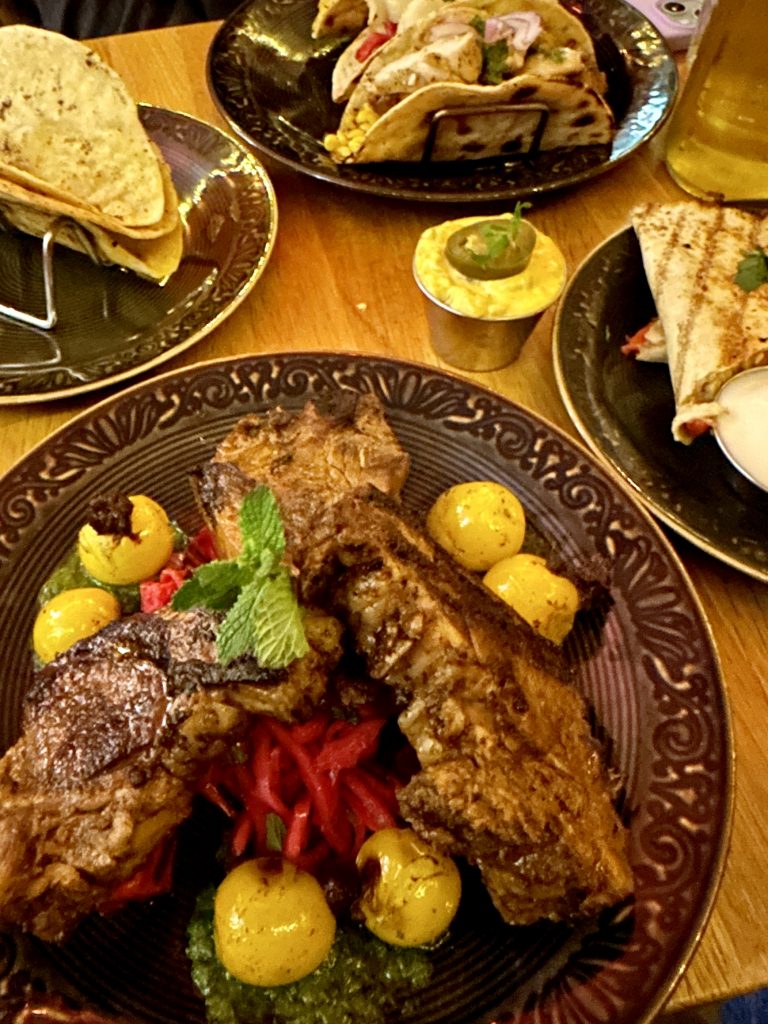 The bill for all this came in a bit over £40 which, in these times of financial turmoil, is a welcome bargain. In retrospect I'm not sure I'd order the more expensive lamb dish or similar here on a repeat visit; I think knocking back a table of quesadillas, nachos and tacos with a couple of beers would feel more apt for the ambience and keep things even better value. Welcome Batanga York!