(ad – pr) I have no idea how many times I've visited Castle Howard in the 20+ years I've lived in York; certainly well into double digits including a good number taking in the spectacular Christmas decorations and a good number of PR events that I've been fortunate enough to be invited to. What I haven't done for far too long though is spend a full day there with little purpose other than enjoying ourselves. The new Castle Howard Yorkshire picnic presented the perfect cornerstone for a day doing just that, with an art installation in the chapel offering further enticement.
Castle Howard hardly needs further introduction, deservedly one of the most popular and beloved destinations in Yorkshire and the backdrop for such notable TV series and films such as the iconic Brideshead Revisited, Bridgerton and the slightly less memorable Garfield 2 whose filming I caught some of on a previous visit. As noteworthy as all that is, making your way from the (free to visit) Courtyard up to the house itself is always striking whether you use the road train for accessibility or take the short stroll. We'd popped into the farm shop to collect our Castle Howard Yorkshire picnic but it was a bit early for lunch so we started our visit with a walk around the house to check out the "People We Love" installation from KMA.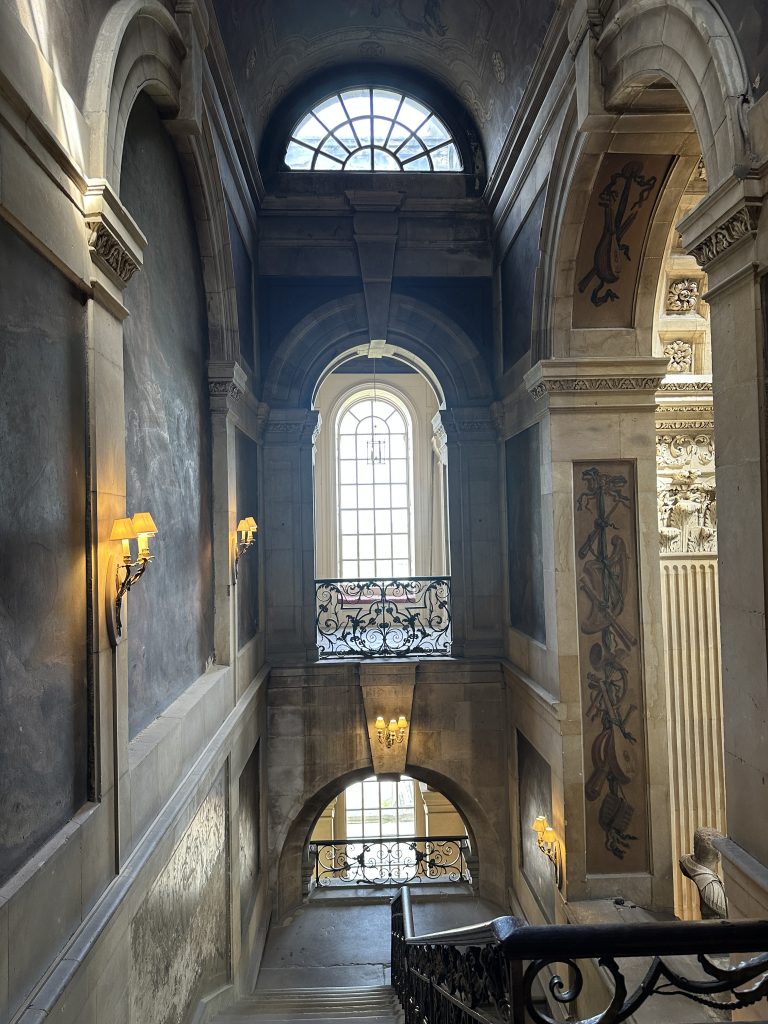 I can't actually remember the last time I went around the house other than when visiting at Christmas so it was refreshing and a pleasure to see it "undressed". The corridors and rooms feel appropriately grand and occasionally labyrinthine as they deliver you to the grand centrepieces of the house. The central domed room replete with murals and beautiful fireplace is truly breathtaking and the scale of the grand hall is quite remarkable. Housed in there at the moment is a range of exhibits to mark the Coronation of King Charles which caught our interest before ending our visit to the house at that art installation in the chapel.
KMA have installed a series of high definition screens showing a series of video portraits of subjects who stare intently back at you, the subjects of their contemplations remaining a mystery for us to ponder. This was a striking and unique way to mark out the rather sombre feel of the chapel. Make sure you call in if you're visiting before it ends its run on 15th October. By now we'd worked up an appetite so retrieved our picnic box from safekeeping at the entrance to the house and scouted around for an appropriate picnic spot.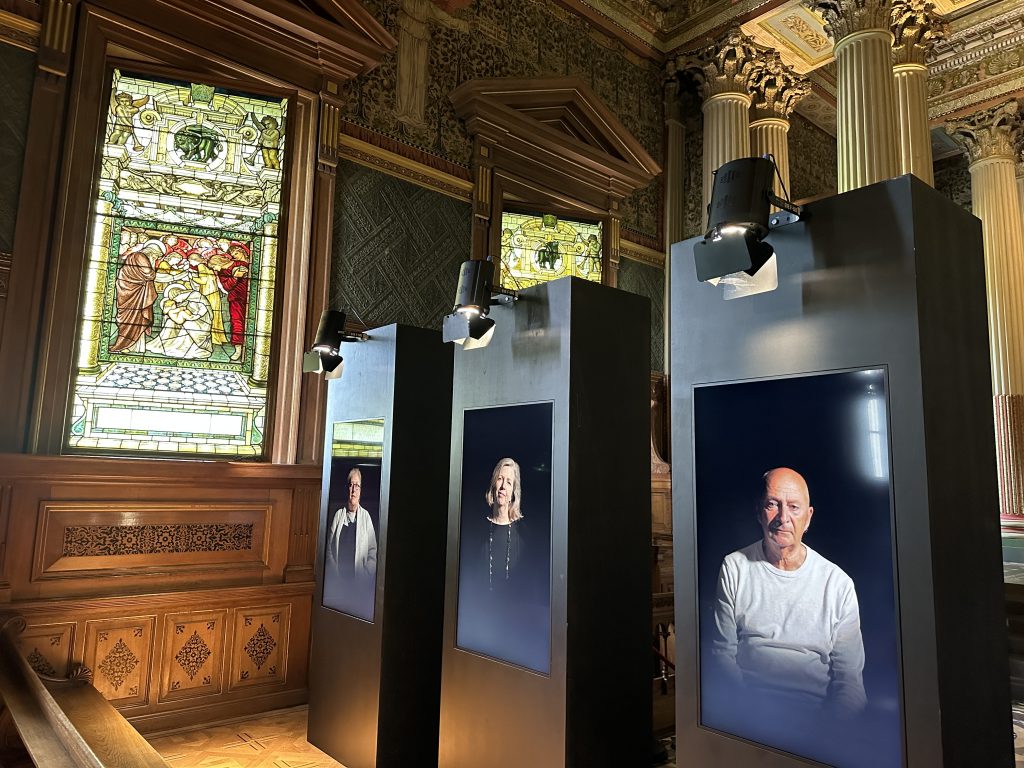 There're tables available for picnicking over by the Skelf Island adventure playground but instead we made our way to the fountain and laid out our blanket for a more secluded and relaxed experience. The Castle Howard Yorkshire picnic box comes in at £25 a head and is packed with produce from a range of superb Yorkshire producers, grazing on which with a view across the fountain to the house was a delight. I couldn't resist going straight into The Original Baker pork pies from Malton that were really brought to life by generous dollops from the jar of Castle Howard Chutney. Lishman's Charcuterie always stands perfectly well on its own two feet but I couldn't resist getting through more of that chutney with it deposited onto Baltzersen's bread and generously coated with butter. Cheese with added fruit often feels forced but handled by Cryer & Stott, here the only thing forced was the rhubarb which was shot through Wensleydale. Sweet duties were handled by lemon drizzle cake also from The Original Baker and a selection of Macarons from L'eclair Patisserie. We couldn't quite polish this all off so packed away a few leftovers and set about making the most of our visit now we were suitably fuelled.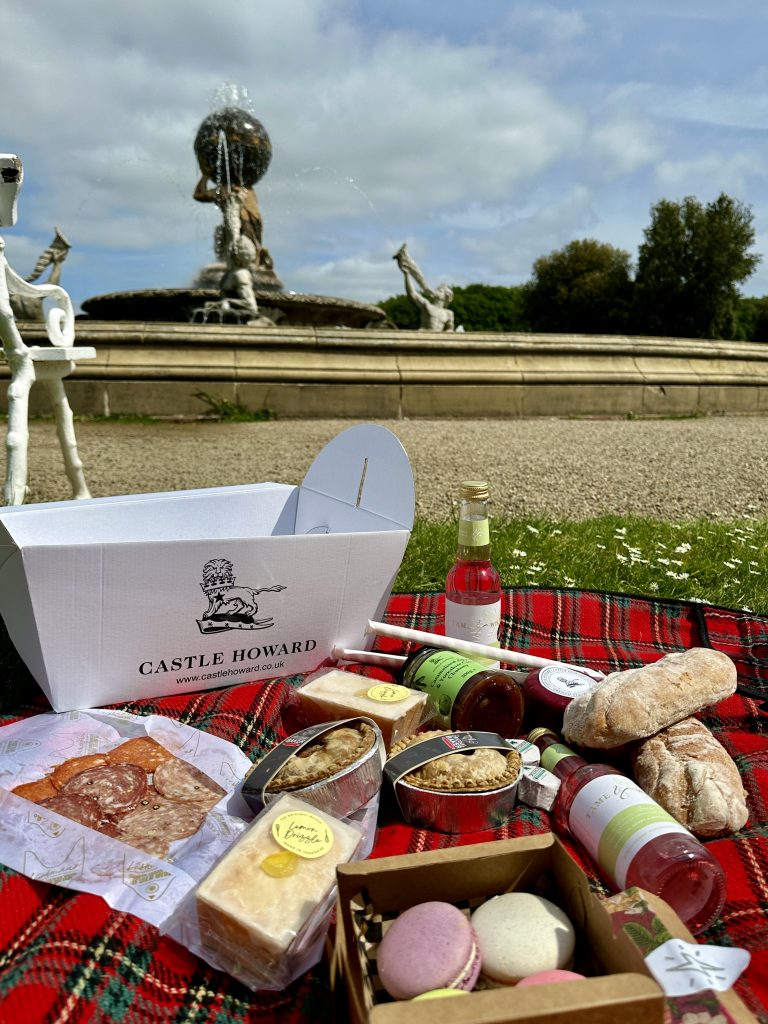 We rounded out the experience with a bit of time in the Skelf Island adventure playground, which Fork Junior had been too small for on her last visit. This time however she was straight in and had a fabulous time running around and climbing, proclaiming that this time she had braved one of the "Tube slides".
Between the house, the art installation, the picnic and the playground, we covered an awful lot of what Castle Howard has to offer, though a bit of time to explore the walled garden and wider grounds wouldn't have gone amiss. Castle Howard is as rewarding a day out now as it was when I first moved to York nearly a quarter of a decade ago and it's upped its game significantly in that time with the addition of the playground amongst other improvements. The Castle Howard Yorkshire picnic was a great centrepiece for the day and, as always, I'm excited for a return visit.