(ad – pr) I've been lucky enough to eat at Sora York a good few times now and it never fails to impress. The location is utterly unique in the city and offers quite impressive and spectacular views that, in all honesty, would keep the place busy even if the food offering wasn't up to scratch. That's thankfully not the case though and each visit has paired those incredible views with a series of delicious small plates. While the core of the menu remains relatively static, there's always something new to try though, so a return visit to check out their Spring specials was a pleasure recently.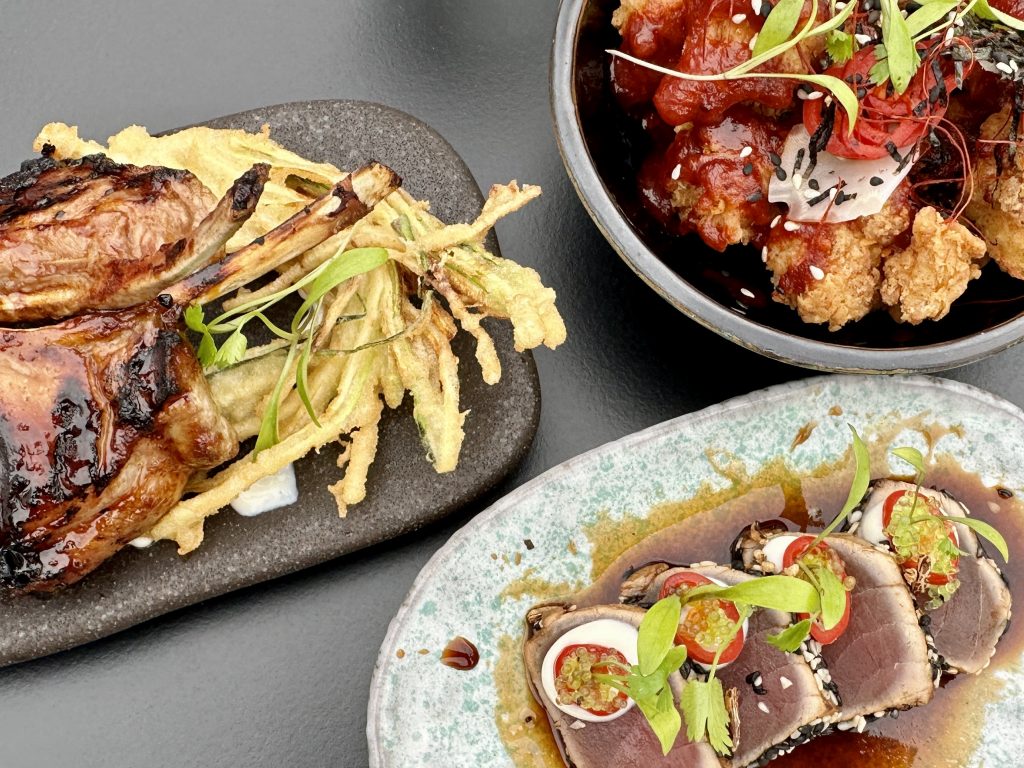 I've related before my history with the Malmaison building, in which I endured a rather grinding role in financial services, but the transformation really is quite dramatic when you enter at street level. Opening impressions as you ascend to the roof remain strong and the vista that presents itself as you make your way onto the terrace is quite something, also surprisingly well weatherproofed. With the focus of the visit being on the trio of Spring specials, they were obviously first to hit the order sheet and quickly augmented with other favourites numbering fried cauliflower, tuna tataki and scallops. My companion was quickly provided with a Ichigo Spritz, one of the spring special cocktails, featuring vodka and sake, while I took on a glass of Asahi to pair with the view.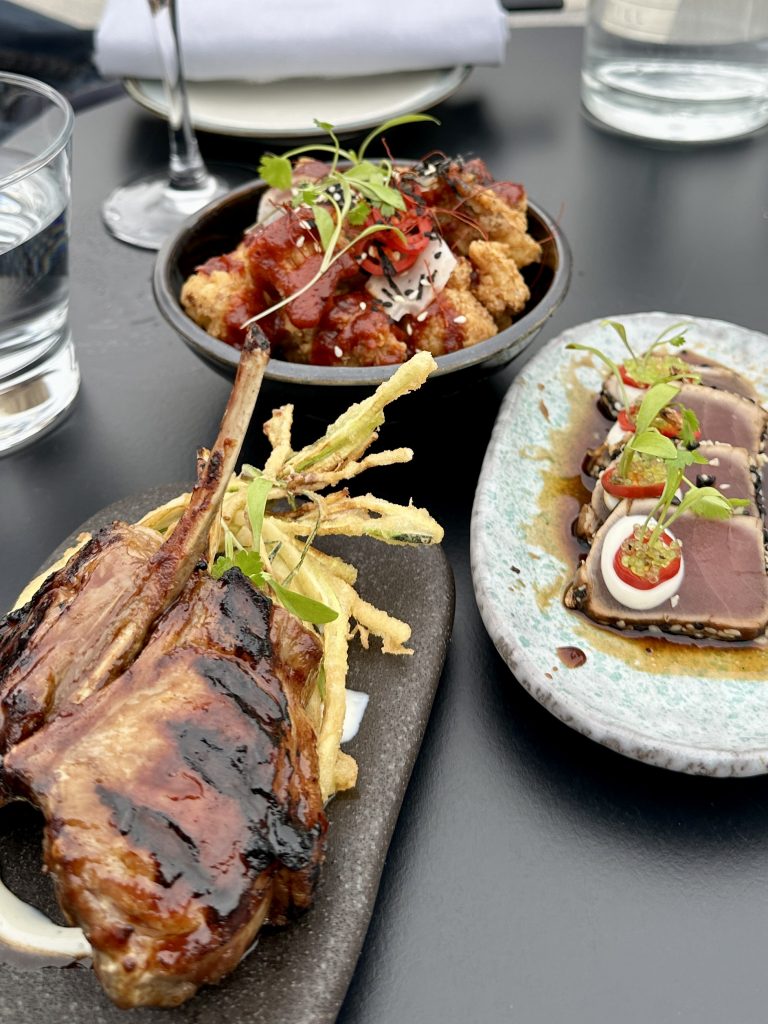 My love for the Korean fried cauliflower with Gochujang here is well established and this iteration of it did nothing to discourage that, with the earthy cauliflower picking away beautifully at the gochujang heat, and scallops with a light touch of citrus ponzu and a nose-tickle of wasabi are a thing of great pleasure. Similarly tuna tataki with a good touch of soy and a spot of puffed rice for texture was another well put together dish that bears repeat ordering comfortably.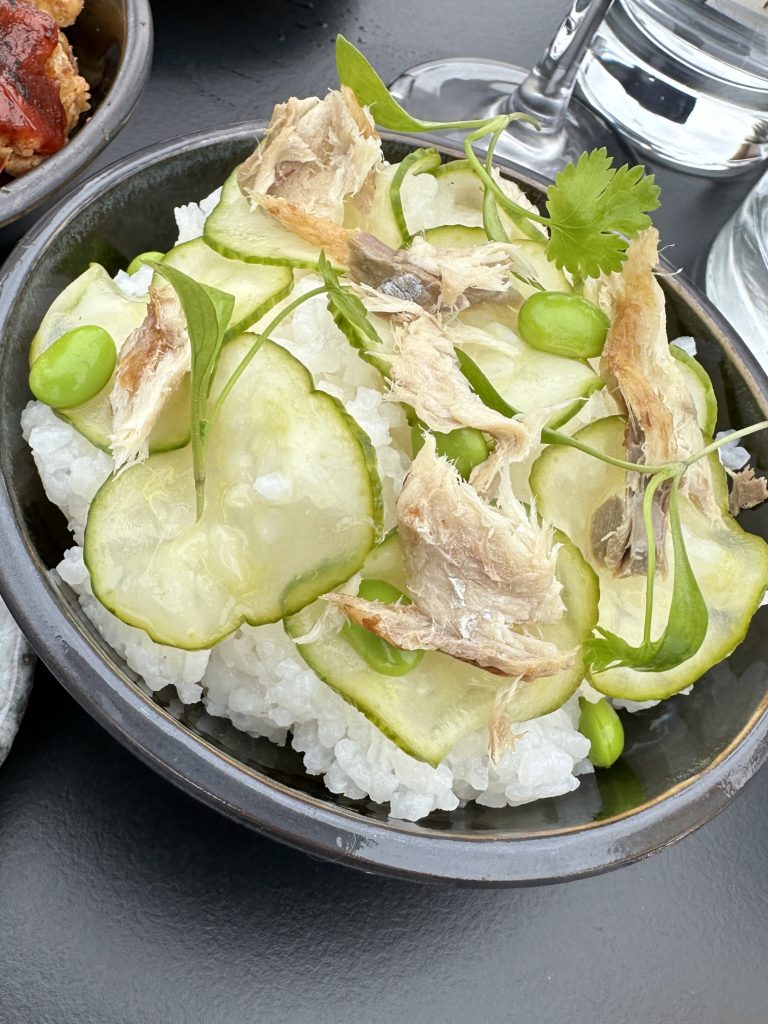 As for the Sora York Spring specials, lamb cutlets stood out as an easy win and the courgette tempura they were served with would have stood scrutiny in isolation. The promised tahini wasn't as prominent as I'd hoped but that didn't detract in the least from these beautifully prepared lamb cutlets. Next up was duck maki that used the duck to top rolled sushi which encased pickled watermelon to intriguing effect and popped some hoi sin into the mix too. Last up was a dish of sushi rice topped with pickled cucumber and dots of smoked mackerel that was fresh and delicious without managing to top those lamb cutlets that were still firmly lodged in my tastebuds.
Cocktails aren't really my thing so my dining companion put herself out to also sample a Shun Smash from the Spring specials which was as well received as her earlier choice and a great way to round out the evening. Sora is a unique addition to the York hospitality scene and the confluence of view, quality food and attentive service is more than enough to demand repeat visits. A few seasonal dishes thrown into the mix just adds another reason to come back!