When ruminating on a recent visit to Yahala Mataam I was pondering the tailing off and subsequent resurgence of pop-ups in our city so it rather makes sense to continue with another that I attended just the following night to neatly illustrate my point. Melk on Clifford St has firmly established itself now as a permanent venue since its inception in Spark, serving up coffee and brunch throughout the day while periodically making itself available for pop-ups in the evening. On this occasion, the occupant for a couple of nights was "Just Burger", a collaboration that would offer top quality beef and plant-based burgers.
Joining up to deliver the concept were chefs James Sturdy and Jack Richardson, with respective specialisms in regeneratively farmed meat and vegan alternatives. I'd tried Jack's vegan burger when he trialled it with a pop up at Spark and was really keen to sample again as I recalled it being comfortably one of the best vegan burgers I've eaten. Meat for the more traditional version all came from one farmer that James was able to name personally, always a good sign, who demonstrates a commitment to high welfare while farming traditional native breed cattle. With the scene set so, I found myself with a dining companion and an appetite at Melk on the first of the pop-up's two nights. Another positive sign appeared, when I was seated, in the shape of Steph Moon at the adjacent table, a legend of the Yorkshire food scene who wouldn't waste a Friday evening if she wasn't confident of the quality.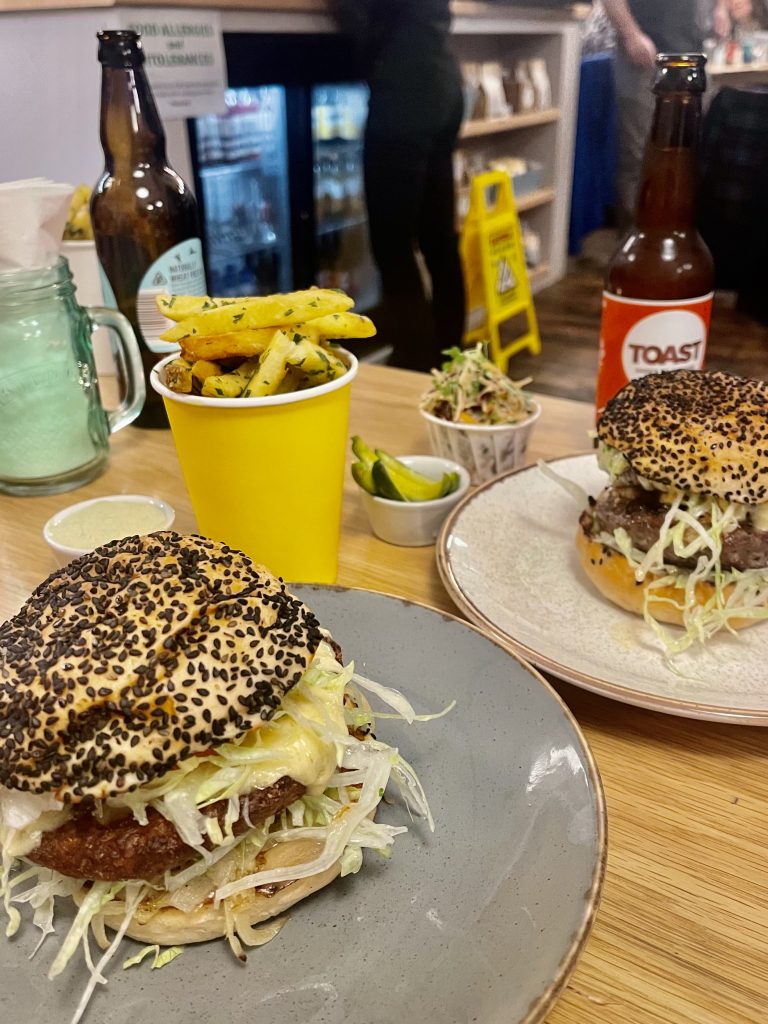 The menu was predictably and appropriately brief with the meat and plant-based versions of the burgers present and correct along with cheese and spice options and a few sides. We opted for one each of the plant-based and beef burgers as well as some garlic and parsley dressed chips, slaw and pickles. An average burger is an easy thing to produce but truly exceptional ones, especially featuring plant-based patties, are a rarer thing available most notably in York from Sloppy's Bar & Grill in Woodthorpe. Having established that the ingredients were top quality, also featuring Bluebird Bakery buns, it wasn't the shock of the century when both the plant and meat based burgers turned out to be top tier. The double beef burger was generously garnished with finely shredded lettuce as well as tomato, cheddar and burger sauce. The burger bun held its own too as you'd expect coming from Bluebird, standing up to the rigours of Friday night meat consumption admirably and enabling all of the elements of this fantastic burger to shine. Though this was beautifully executed, the plant based burger was arguably more exciting and had the same savoury, rich flavour as I recalled from the pop-up in Spark. Texture can be a stumbling point in meat alternatives, some being unnecessarily dense and with a disconcerting "bounce" but this delivered on all fronts to produce a seriously satisfying product. The sides hit the mark too with a fresh, crunchy slaw and garlic dip helping along some fries seasoned with garlic and parsley that were quickly polished off.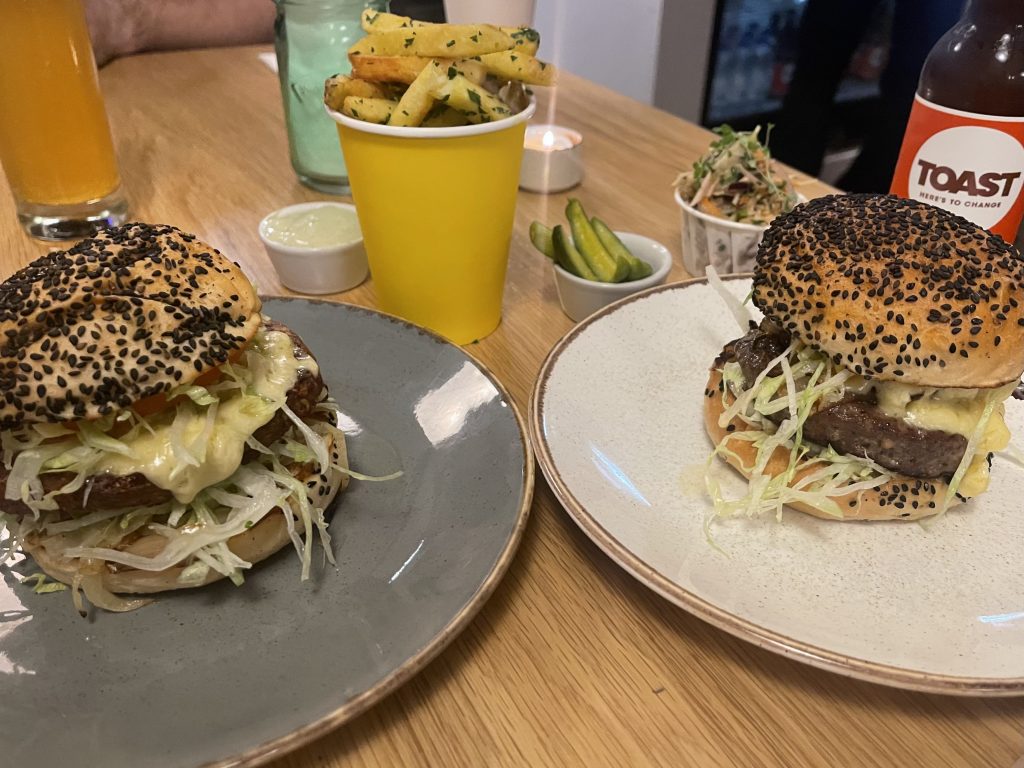 Anyone who's seen The Menu (spoilers!) knows that a really good cheeseburger can improve an evening no end and those on offer from Just Burger do exactly that. This first event shows great promise so stay tuned to hear about future opportunities to enjoy in the near future!
(Disclaimer – PR meal)