Pop-ups and supper clubs seemed to have been steadily slowing down in popularity before the pandemic restrictions put everything back to a crawl by default a few years back. A decade or so ago there were a few popular supper clubs in York which all came to an end but over the last year or so the pop-up seems to have been making a come back with several really well executed events taking place featuring burgers, pasta and Asian menus. A one off or regular event can give great a platform for experimentation and audience building that's a great help to new businesses. One of the most exciting ones in York running at the moment is Yahala Mataam, which can be found every month in The Citadel on Gillygate.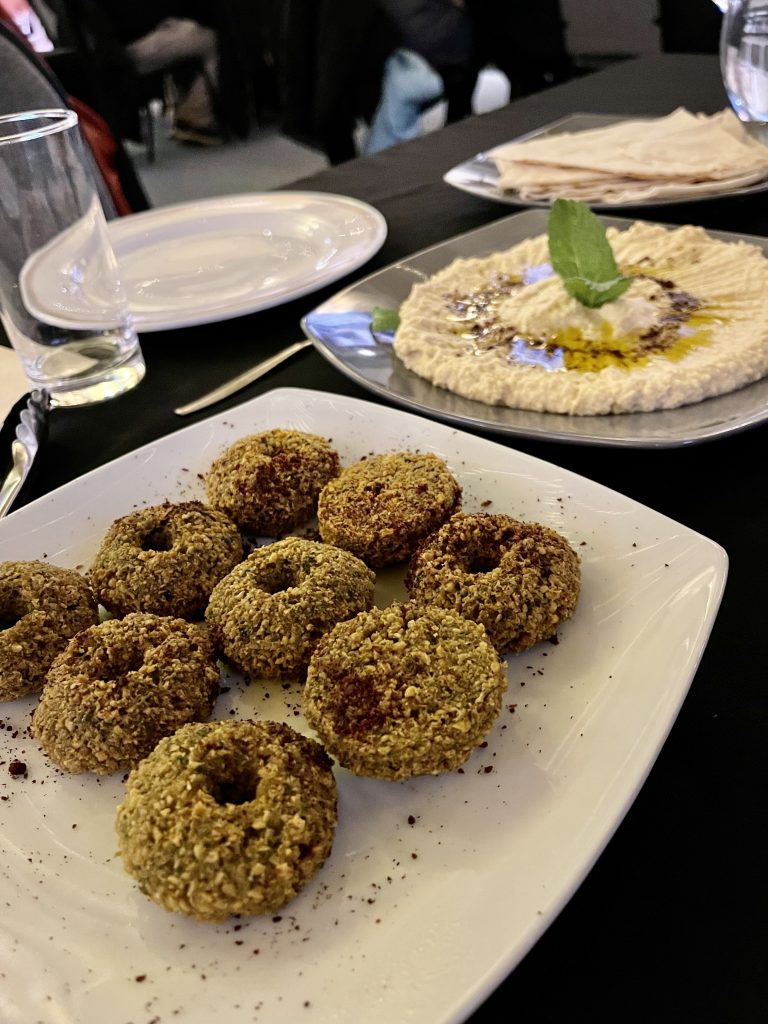 Yahala Mataam started as a joint project run by the Refugee Council, York City Church and a group of gifted chefs from Syria and has been steadily building momentum over the last few years, finding an increasing audience for their monthly pop-up restaurants with each running. I've been meaning to go along for some time after meeting up with organiser Rob through my involvement with York Food Festival, at which they have demonstrated, and recently I finally managed to line the dates up with childcare to go along. The Citadel is a handsome building toward the Lord Mayor's Walk end of Gillygate that houses an airy, open space which can accommodate a good number of guests. We arrived to find our table ready and waiting, replete with falafel, hummus and flatbreads to get straight into. My experience of falafel over the years suggests it's something very easy to get wrong but this version remained texturally appealing and hadn't dried out unpleasantly as can be the case. Hummus and flatbreads were equally well executed and set the scene perfectly for the main course of chicken and rice.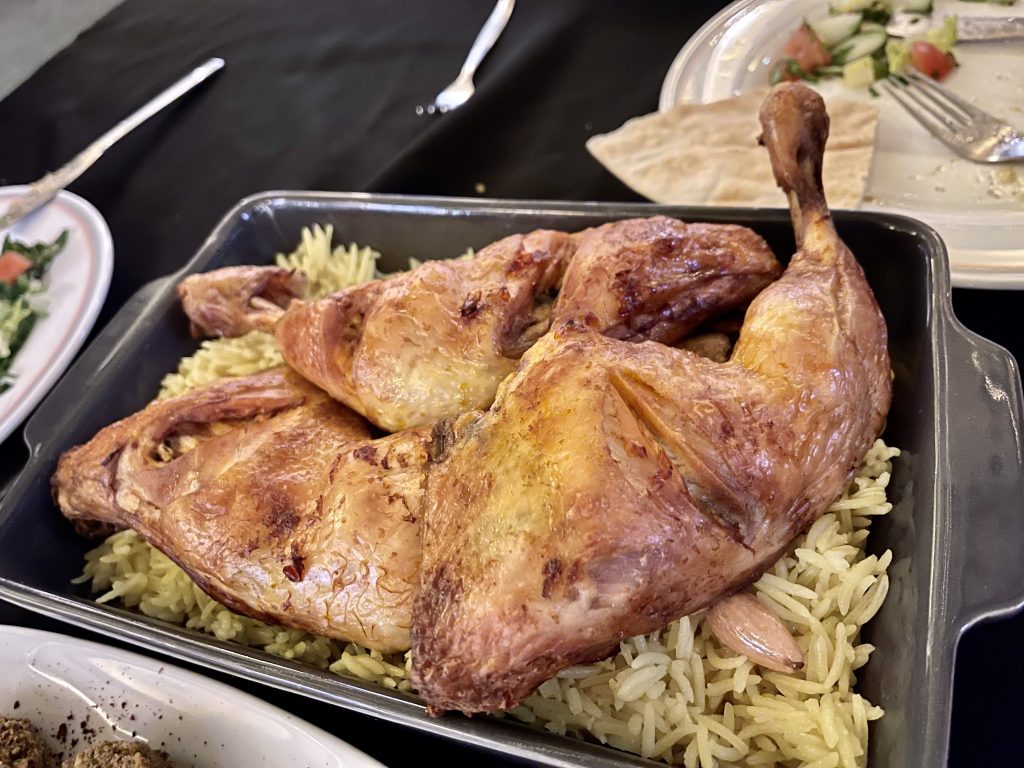 The generous portion of well seasoned chicken with rice and spices was quickly divided between the table and went down very well with a fresh salad to accompany and we were soon onto a dessert of "Basbousah" which was served with mint tea. This semolina based cake flavoured with orange blossom was a pleasant note on which to end a meal that, in truth, wasn't all about the food. Yahala Mataam gives an opportunity for the refugees that we welcome in York to proactively engage as a community and place themselves at the heart of our society. It's a great pleasure to see this group thriving and their pop-up nights so deservedly popular both on the basis of the hospitality and the ethos behind the endeavour and a suggested donation of around £20 is extremely fair, particularly in the current context of price rises. Keep an eye on the TV listings too as they're due to make an appearance on the BBC over the summer after filming took place at York Food Festival. One final thing worth noting is that these events are alcohol-free so while they have drinks available (including an alcohol-free beer) it's not appropriate to bring a bottle to have with dinner.