It's early days for the reopening of the hospitality scene, indeed as I write this it's not even started to happen, but in a few days pubs and restaurants will start to open their doors again to an audience I presume to be equal parts eager and nervous. One of those reopening is The Bay Horse at Goldsborough, which was one of the last places I visited in the dim and distant days before the eating out scene was shifted into hibernation. The following thoughts may be at the distance of a few months but were written between the day I visited and the day on which it felt inappropriate to keep on posting about places that may or may not reopen. That said, I can assure you it feels extremely odd to be reflecting now on a meal at which I could hear the elderly couple at the next table reflecting on the implications of a new virus which seemed to be gaining a foothold in the world.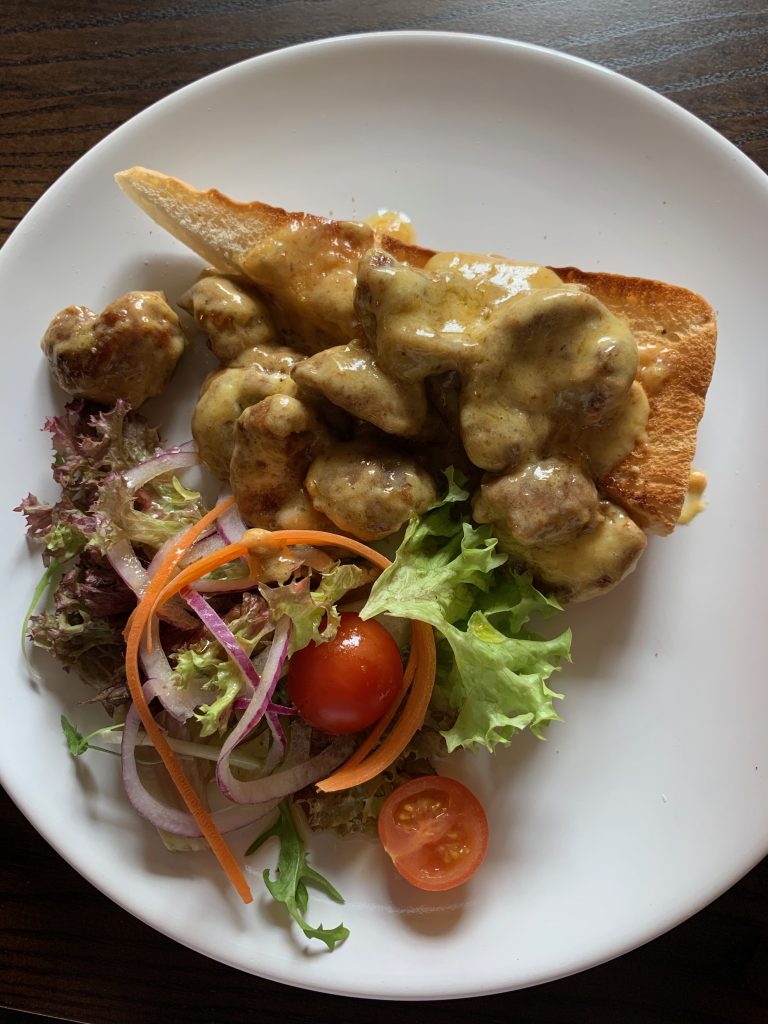 The Bay Horse is a food led pub in the attractive village of Goldsborough that is now being helped along by the people who have helped put the village's landmark Goldsborough Hall back on the map. It's benefitted from a refurb' that has turned it into an immaculately presented village pub offering food worth a journey which doesn't sacrifice the sense of being able to call by for a pint, something crucial in a village pub.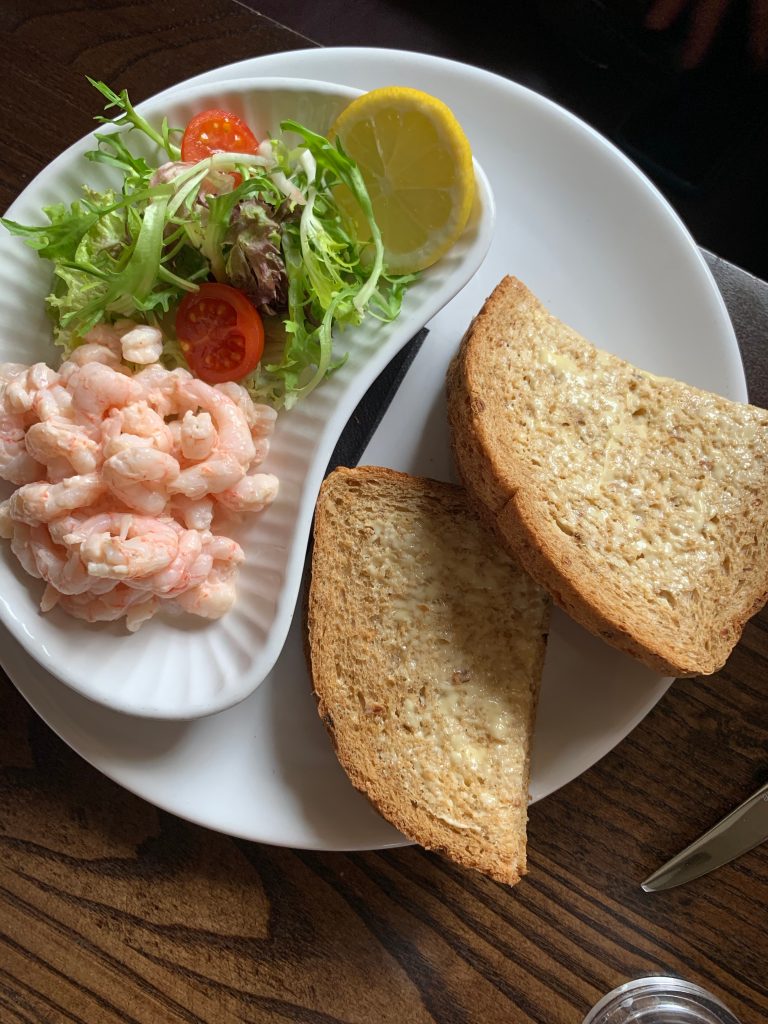 I'm a sucker for an unusual starter so cracked on with devilled kidneys on toast, contrasting that with the much more conventional prawn cocktail on the other side of the table. This was productive in so far as being a reminder that I'm not terribly keen on kidneys, though I'd expected a good kick of spice to pull them further toward my preference which was lacking a touch. Prawn cocktail played things a little more safe and would have benefitted from another dollop of Marie Rose to bring out the best of this classic but was still a comforting dish.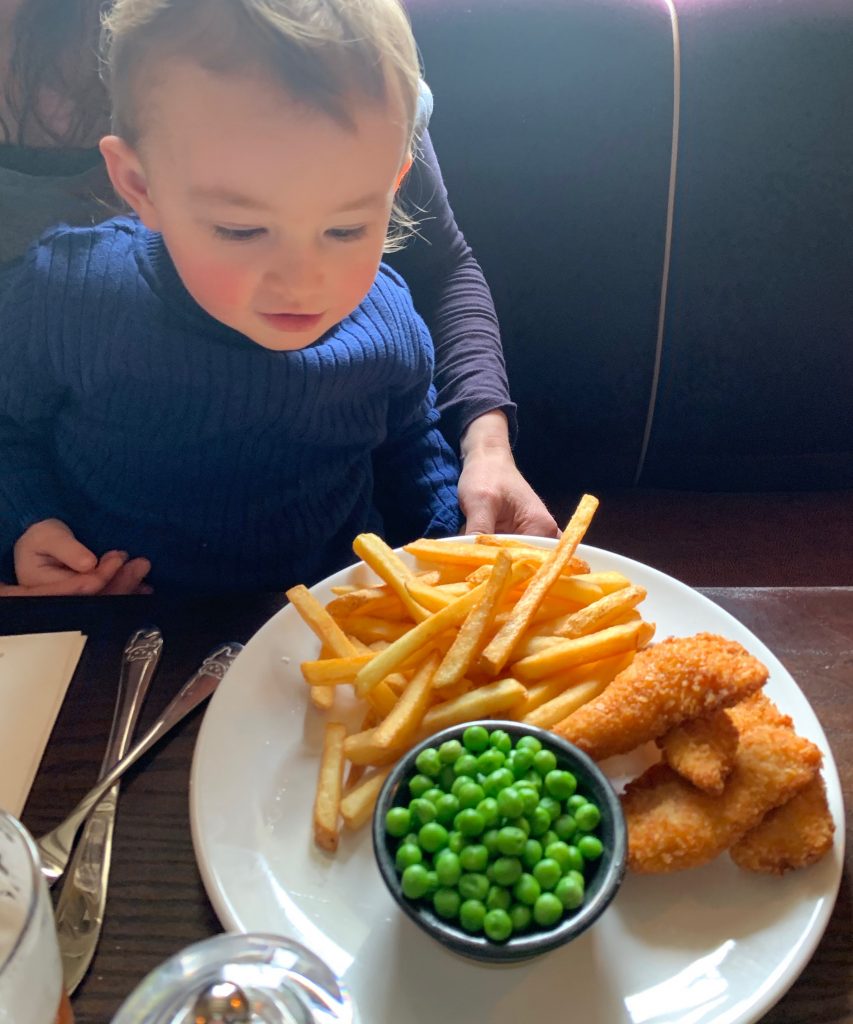 While those starters were enjoyable enough, the mains raised the bar considerably, both the lamb and rabbit dishes we chose bringing out the best of their components. Lamb Henry isn't a cut you see on the menu too often and this portion of lamb shoulder had been braised to the point of great comfort for the recipient, if not the lamb. Simply served with a nicely presented portion of mashed potato along with peas and red wine jus, each of those elements found a strong enough voice to make itself heard. The other main was a rabbit and wild mushroom gnochhi with plenty of shaved parmesan and fresh herbs, this one threw plenty of flavour at the plate, with the rabbit and mushrooms both being bold enough while cooked to best effect. I've eaten way too much overcooked, tough rabbit in my time but there was no sign of such a crime here. This was a hugely enjoyable and well refined gastropub dish.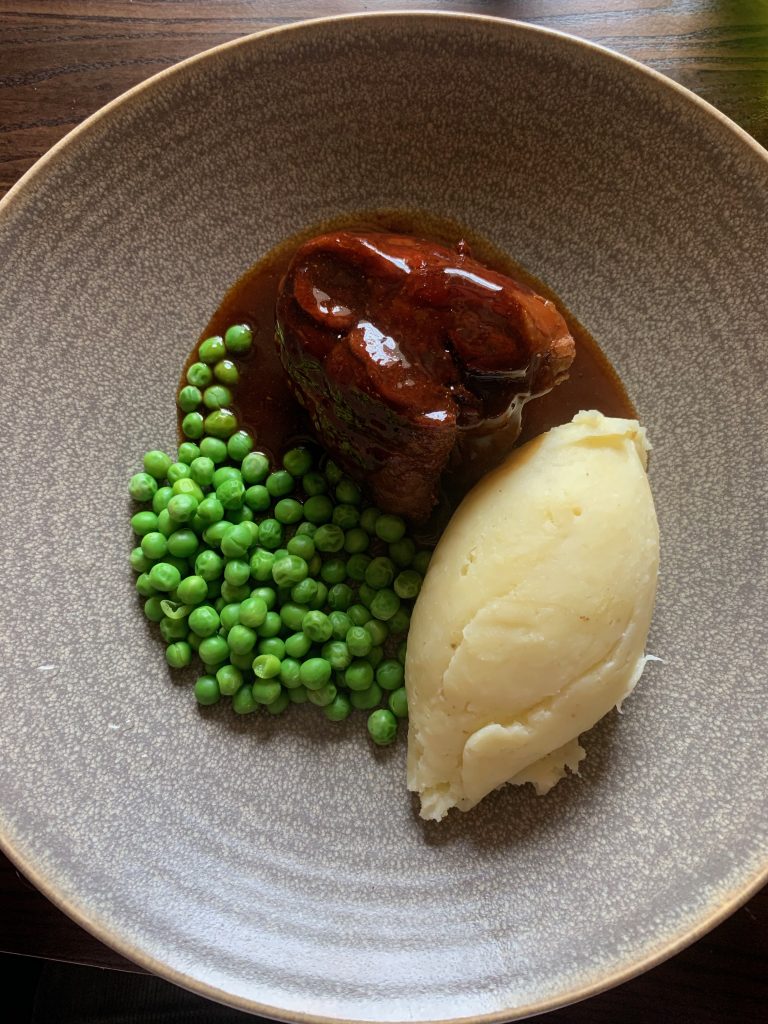 To keep Baby Fork occupied through all this we ordered her a portion of chicken and chips from the children's menu that was thoughtfully delivered at an appropriate time to occupy her while we got to work on our starters. There was no sign of laziness in the kids options and it was evident that the chicken was good quality breast meat – no supermarket nuggets here. It'd be nice to have the option of a smaller portion for a smaller child though; there was no chance of Baby Fork polishing off this lot and we were only going to distract ourselves from our mains so much. We finished off with a sticky toffee pudding that was packed with a happy smattering of dates and paired with a pleasingly unusual ice cream featuring stem ginger and caramel.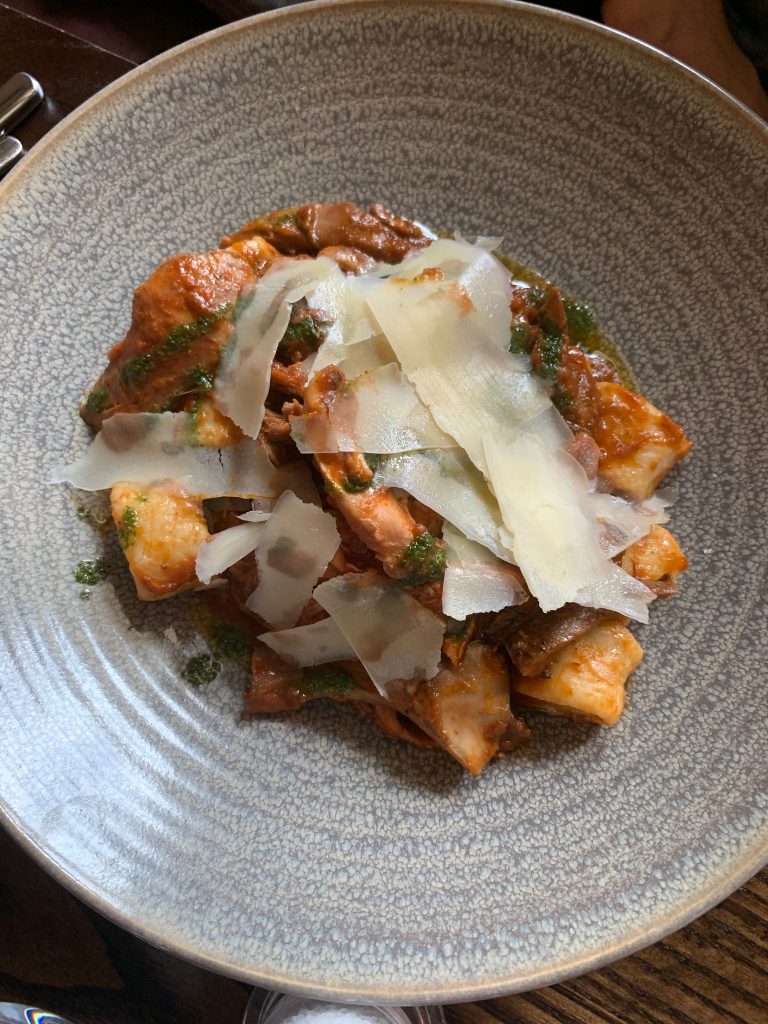 I'm not sure how it'll feel to visit The Bay Horse, or indeed any pub, in the near future but the meal we enjoyed was a happy confluence of good service, delicious food and a memorable location. I don't doubt that the amended experience will be true to those memories and I'm looking forward to returning.
Disclaimer: No charge was made for this meal. Opinions are impartial.