What better way to take advantage of an unseasonably warm May than with a picnic? Traditionally though, in my experience at least, picnics are little more than ways of infecting your sun-warmed food with grass and sun cream in an inconvenient location that lacks toilet facilities. In the absence of a hospitality industry to manufacture enjoyment for us though, I'm open to exploring pretty much any source of culinary satisfaction, Source being the appropriate word as it turns out.
Source York has been an important part of the food scene in the city since opening a few years ago, successfully placing feet in both vegan and omnivore camps. Its mix of innovative plant-based dishes along with a range of pulled meats, ribs and so on deprives meat eaters of an excuse to avoid visiting somewhere that serves up such distinguished veggie and vegan dishes. With their restaurant being shut for the moment Source York has, alongside a whole industry, been after ways to keep sharing its joys and hit upon the idea of a picnic for enjoyment at home.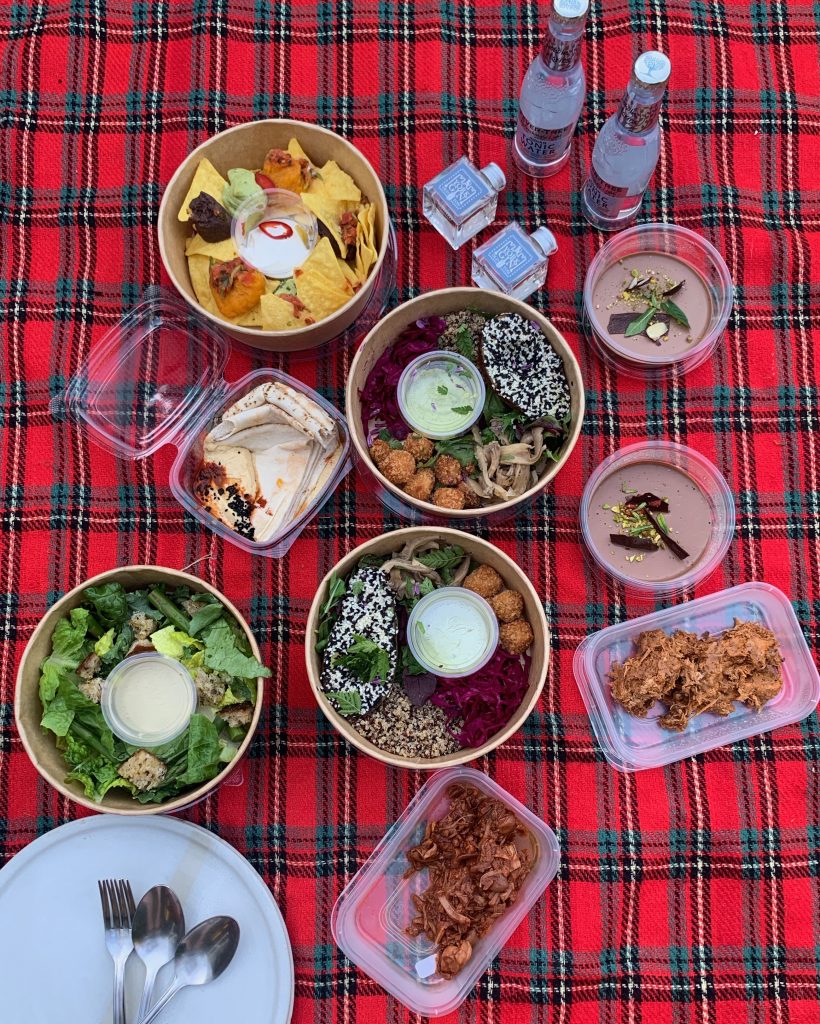 While we may have a little more in the way of personal freedom than we had a couple of weeks ago, we still opted to enjoy the picnic in our own garden (a luxury that I'm all the more appreciative of these days) which enjoys easy access to running water and conveniences along with the absence of other people less keen on the etiquette of social distancing. The picnic concept Source came up with has allowed them to transplant a clear sense of their ethos and identity into a different setting, bringing elements of the restaurant dishes together to create an impressive and visually striking spread that needs no preparation before enjoying. A tie up with York Gin popped a couple more goodies into the mix to enjoy in the sun too, their award-winning Old Tom being perfect to enjoy in the warm weather.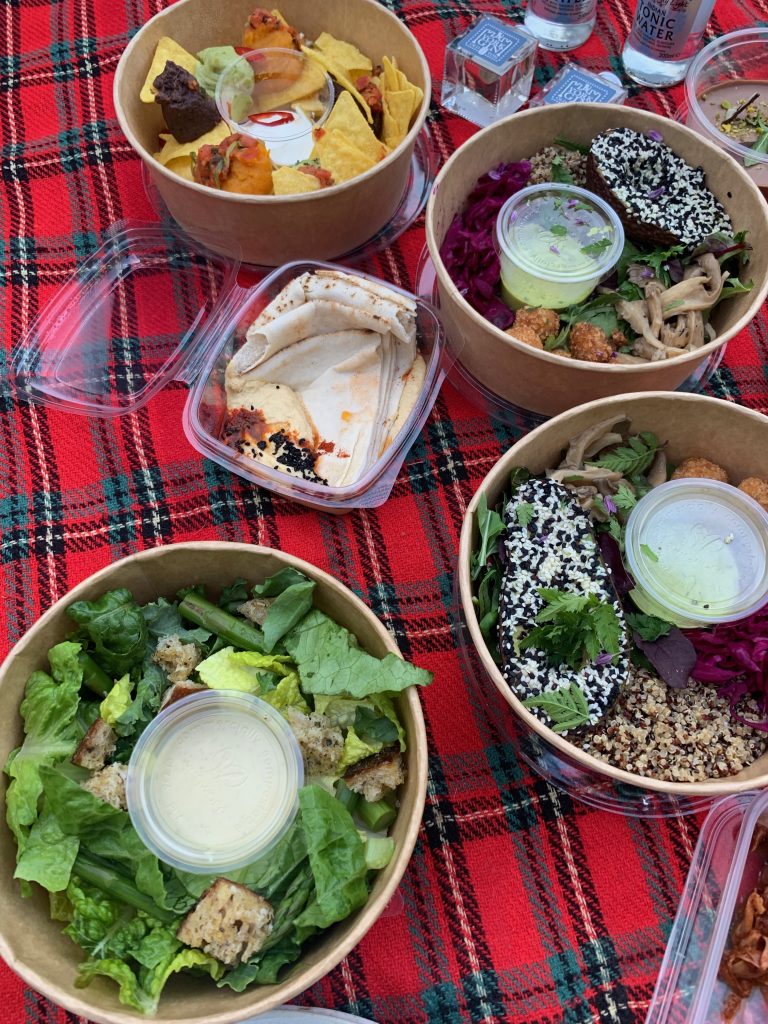 The centrepiece of the spread was a pair of Buddha Bowls, each featuring a half avocado, crusted with sesame seeds, and bang-bang tofu with pickled mushrooms and red cabbage along with quinoa that turned the pickles into proper little show offs.. Hummus shortages are a rare thing in this house so the burnt onion variant included didn't last long and the nacho bowl was demolished in equally short order with its embellishments of avocado and other sauces. Some pulled jackfruit and pulled pork finished off the savouries and both made a great adjunct, though it speaks well of Source's ability to balance a meal that it would have been no lesser experience with the absence of meat.
The meal was ended with a vegan chocolate mousse with almonds and goji berries that punched in a good bite of chocolate bitterness along with a smooth, luxuriant texture. I'd never have guessed that this was vegan if challenged, a both technically impressive and delicious way to finish.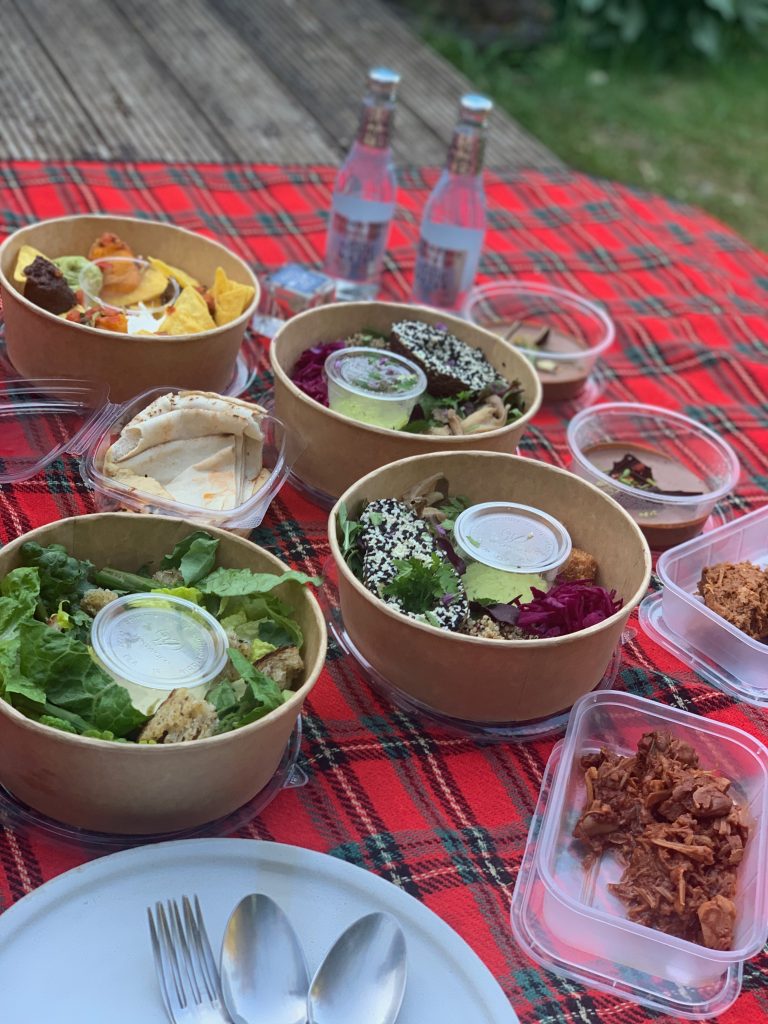 The big question remaining is when you'll have the opportunity to sample this experience, which I gather is unlikely to be repeated due to the scale of the endeavour and practicalities of mass catering from a restaurant kitchen. That doesn't mean it's not a big success though. I think it's absolutely key at the moment for restaurants to maintain a connection with the customers who they're looking forward to welcoming back in due course. While very different to a restaurant experience, Source absolutely succeeded in making this representative of their unique place in the York food scene and have, hopefully, piqued people's interest for a takeaway offering that will be coming soon. Keep an eye on their social media channels for more news.
Disclaimer: No charge was made for this meal. Opinions are impartial.