For my 30th birthday, I decided that my continuing interest in eating out merited an appropriately extravagant meal out so I decided to, for the first time, seek out a Michelin-starred restaurant. The mental wheels spun until they alighted on the Star Inn at Harome. I'd previously been lucky enough to attend a friend's wedding here at which I recall the BBQ monkfish kebabs being superb and knew that my grandparents used to visit many years ago so it seemed an entirely appropriate place for my first Michelin experience.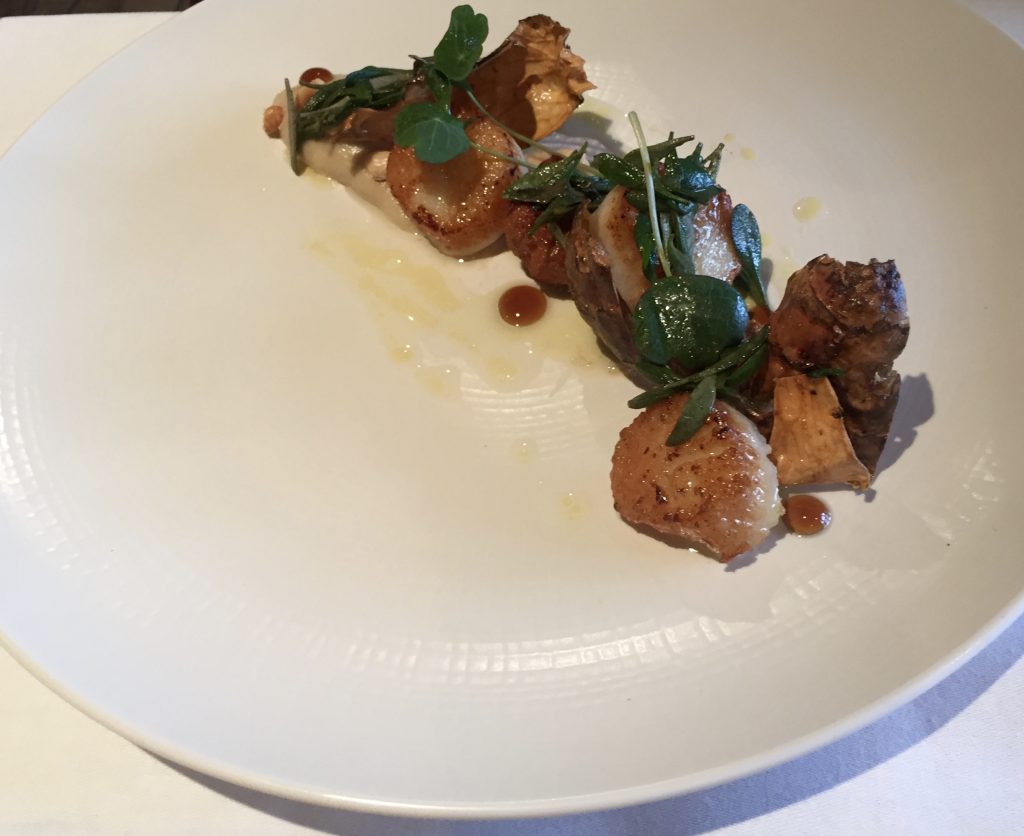 Fast forward an undisclosed (but single digit) number of years and while I've amassed a few more stars, the Star Inn at Harome went through a slightly more turbulent time with that coveted star absent for a period until its thoroughly deserved restoration in 2015. With that being the case, as if I needed any more excuse, we were given a voucher for our wedding to spend here, so duly booked a table and, piling excuse on justification, booked a B&B for a weekend in Helmsley.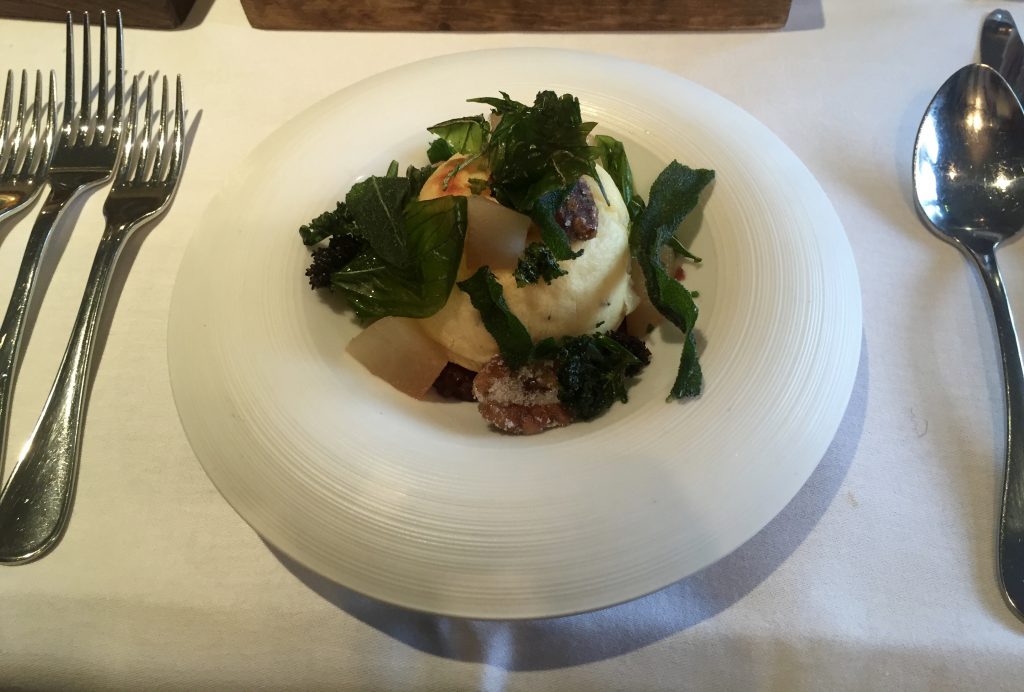 Harome is an appetite-building amble of about two and a bit miles from Helmsley so we thanked our luck that the weather was good and set about taking up our table. Arriving at our destination, one of the first things we noted was the beautiful 'Mousey' Thompson furniture. Check out the beautiful cheese trolley if you get a chance!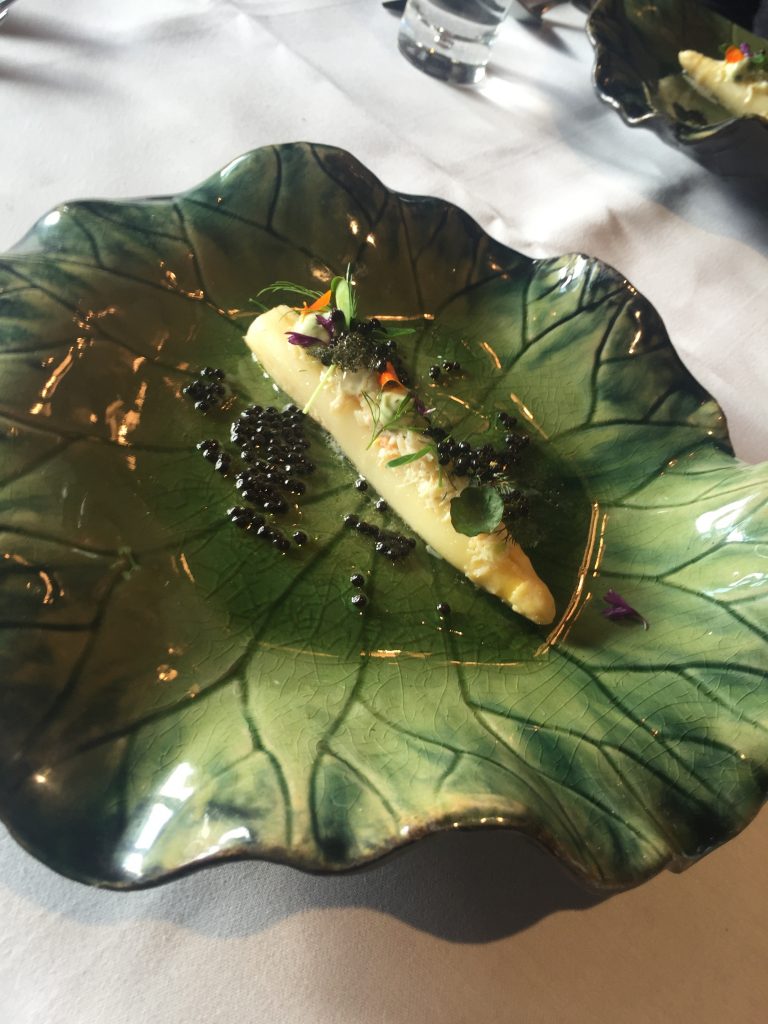 The bustling bar was a great place to gather ourselves after the (not actually at all challenging) walk amongst other drinkers and people eating in the bar. It's nice to see that despite the restaurant functioning at such a high level, it's still entirely acceptable to wander in for a pint at the bar, as many people were doing. Escorted to our table and equipped with menus, we set about whittling down the choices.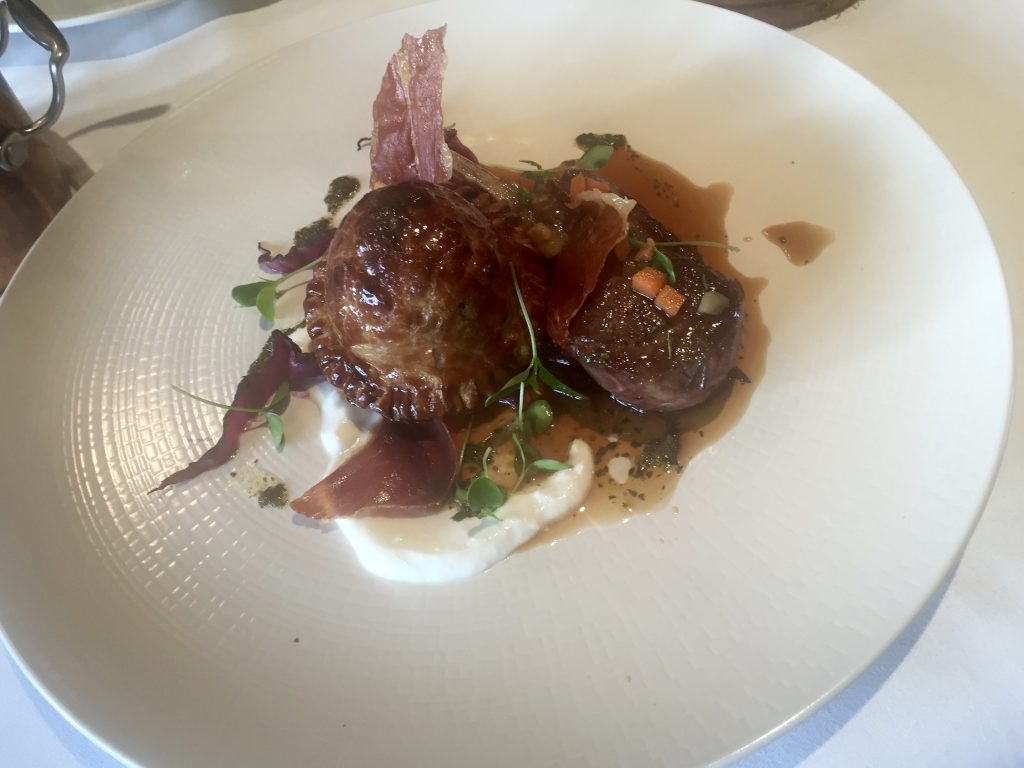 Choices duly made after many, many deliberations and potential combinations of dishes being discussed, we settled on the twice-baked Stinking Bishop soufflé and a scallop and sweetbread dish to start. I try and strike a balance between ridiculous hyperbole and minimalism but when presented with food of this standard, it's hard not to descend into ridiculously forced exertions of compliments. The 'allotment leaves' accompanying the soufflé gave texture along with candied walnuts but never detracted from the power of the Stinking Bishop, which somehow didn't linger on the palate as one might expect from a cheese this potent.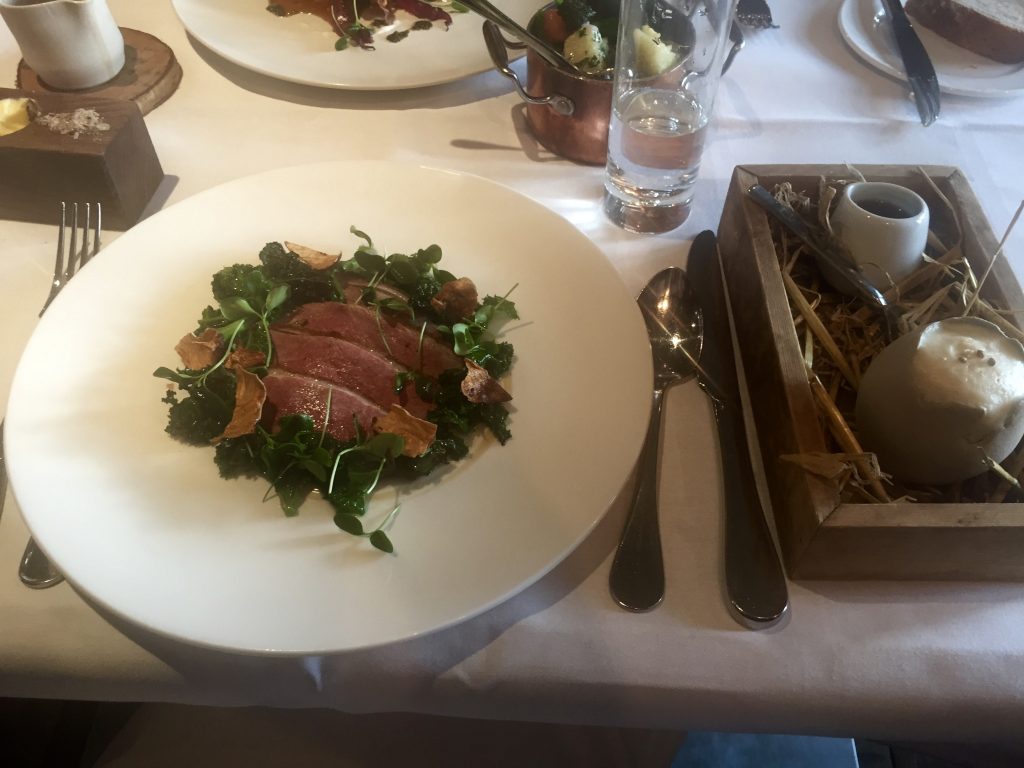 My scallop and sweetbread starter counterpointed sweet drizzle over meaty crunch from the sweetbreads while herbs had been perfectly selected to augment the overall experience of the dish. Scallops were cooked to perfection, delightful browning not tipping into drying out the core of the ingredient. Following the starters, we had a middle course delivered of a single white asparagus spear, carefully bissected and filled with crab meat flavours of lemon and with caviar. I can recall very few combinations of flavour as well-executed as this, light and palate-cleansing while pulling back from being too sharp by the crab; a wonderful addition to the meal.
For mains we'd opted for the hogget (1-3 year old sheep) 'Humble pie' and duck breast cooked over charcoal. The hogget pie was served with a pan-fried lamb chop and thin, crisped bacon under a wonderful sauce inhabited by chunks of carrot small and consistently sized enough to justify the chef boasting of his knife skills. The pie was filled with wonderful soft meat and wasn't overpowered by unnecessarily heavy pastry while the chop counterpointed the slow cooked texture of the hogget wonderfully. As wonderful as that dish was, the duck was the star of the show for me. The breast was pink and well rested to allow it to sit simply on its plate surrounded by leaves and crunchy pieces of artichoke. Accompanying the breast came a ceramic egg looking like the top of the shell had been knocked away containing the most marvellous combination of potted duck leg, a poached yolk and a smoked celeriac top. Theatre for the sake of it can be irritating in a meal, but the the genuine delight this gave was as sincere as its flavours were wonderful!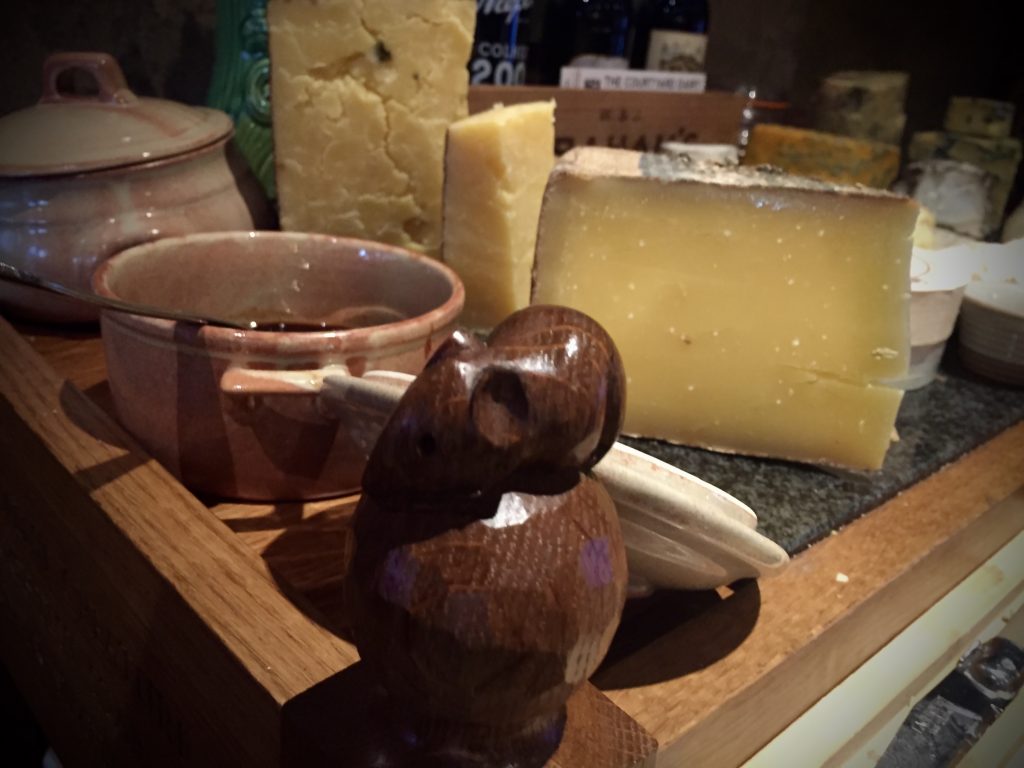 As we rounded out the meal with the Star Inn at Harome, my aversion to sweet dishes reared its head once again, though I'm reliably informed that the poached pear tarte tatin hit the high standards of the rest of the meal. All that was left was a quick espresso before we undertook the long walk home. Well, that and a nice chat with Mr Pern himself who came to see how we'd enjoyed the meal! It's particularly apt that as I write this, we're getting within sniffing distance of the opening of Mr P's Curious Tavern as I now know that the guess I made at the location was completely wrong. With the Star Inn the City effectively headlining Andrew Pern's York incursion, I don't doubt that the tavern will hit the same heights.