After our disappointing experience at The Lazy Cow and subsequently bleary eyed Stonehenge visit, the plan was to head to Cardiff and a spare room in a relative's house. Unfortunately last minute illness put paid to this and a new plan was called for.
A Twitter plea illicited a response from Off Hotels that pointed toward a room being booked at Broadway Country House at a superb rate to include dinner. All we needed to do was stoke the Jag with fuel/yetmoremoney and head west. We headed west and it wasn't long until we were pulling into the hotel 170 miles later and commenting on how pretty the surroundings were.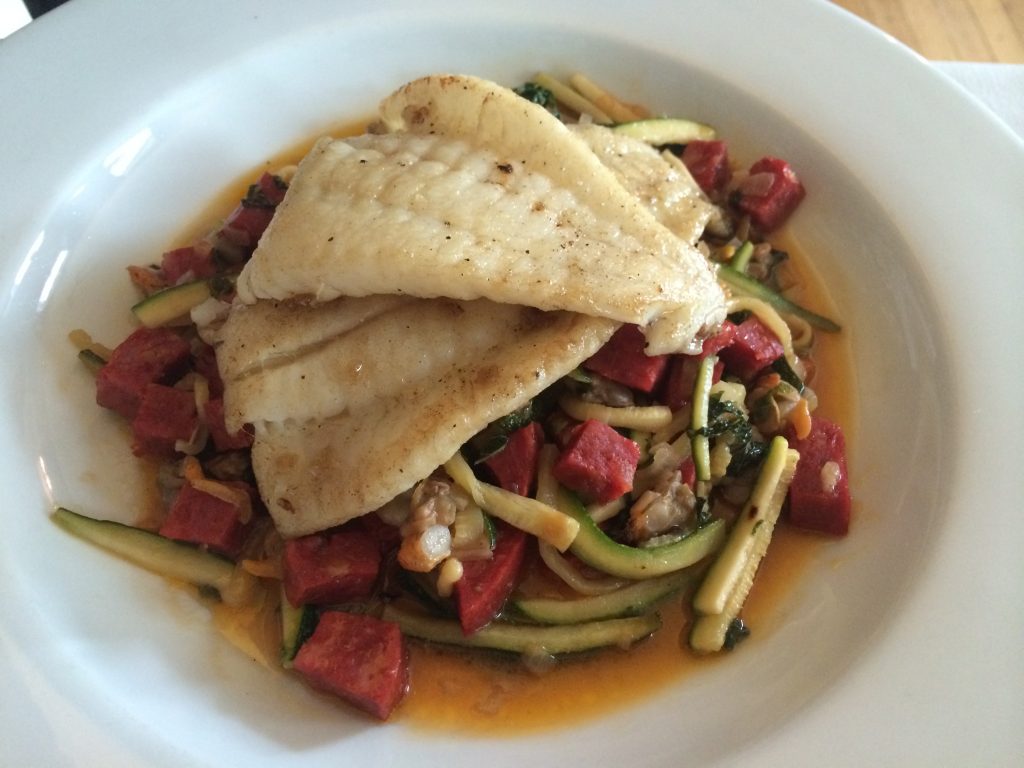 To my eternal shame I've never read Under Milk Wood but I made mental notes as we enjoyed a pint in Dylan Thomas's old haunt of Browns Hotel. I can't claim to have seen the same interesting characters as in his days but there was good beer over which to enjoy the day's papers and generally set things right.
Threading the Jag back toward The Broadway, we really couldn't have ended up anywhere nicer. Dumping the Jag next to a rather older V8, it was impossible to take our eyes off the horizon as the sun set over the sea while we waited for our table.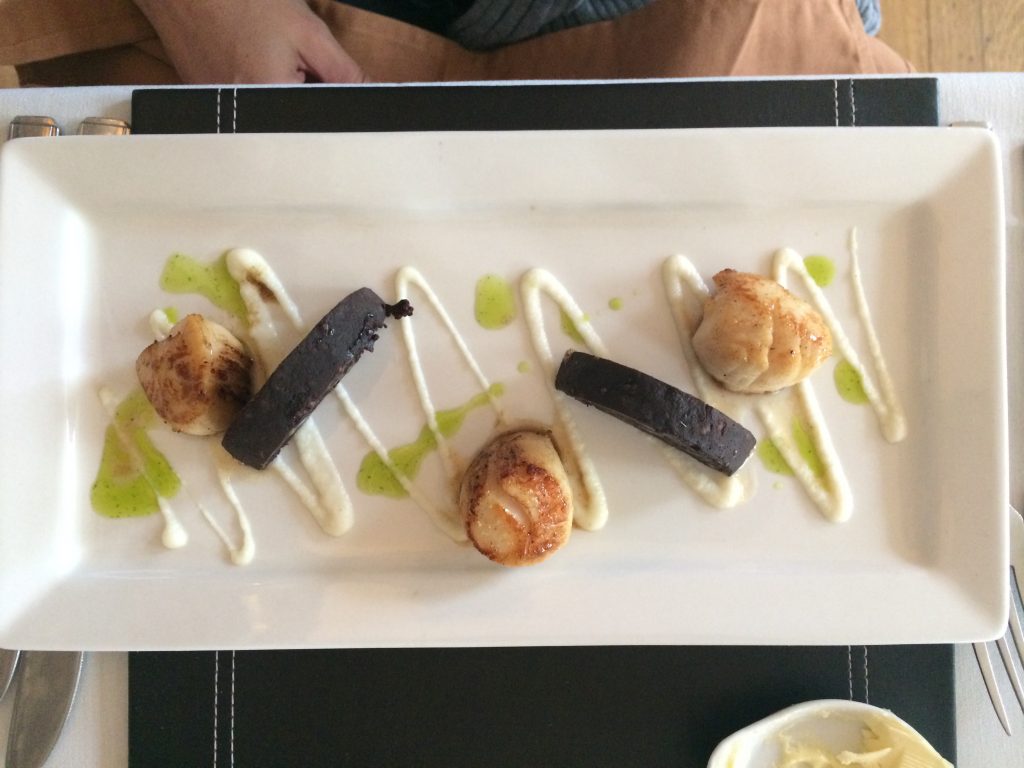 Relaxing into the bar/dining room, we decided in favour of seafood to be accompanied by a New Zealand Sauvignon Blanc. Starters of scallops & black pudding and a pesto bread topped with mushrooms & poached egg were beautifully presented and lighter than they may have sounded on the menu.
Mains arrived of sea bass and hake, variously accompanied by courgette spaghetti, chorizo, new potatoes and creamed leek & cockles. All cooked to perfection and largely well balanced dishes, I'd perhaps step back on the quantity of chorizo but the flavours were all pleasingly complementary and well matched with the wine.
Finishing with a lovely and generous cheeseboard, we were stuffed. Abandoning crackers and all accompaniments meant we were able to actually finish the cheese, portion control might benefit from a touch more restriction.
All set for a trips to Pendine and Bosherston Lily Ponds the following day we reflected again on our upturn in fortunes and looked up the subsequent route to St Davids.