The trickle of restaurants retooling their offering for enjoyment at home is gathering momentum by the day, with more and more people finding ways to deliver a good representation of their business in the domestic setting. It's heartening to see some of York's most cherished establishments start to open their (figurative) doors to customers. The most recent of those to dip their toe in the water is perennial York favourite Ambiente with Ambiente at home.
Ambiente has become embedded as a firm favourite in the city thanks to its well judged balance of accessibility and value that doesn't lead it to skimp on quality. I've eaten at both of the York branches many times over the years and can't recall anything in the way of disappointment, so the news of their developing at home offering was welcome. This Dine at Home Family Feast comes in at £50 and is made up of five tapas dishes of your choosing from a selection and a paella kit that's intended to feed a family of four, give or take making allowances for appetite. That price also includes a bottle of wine or a four pack of beer.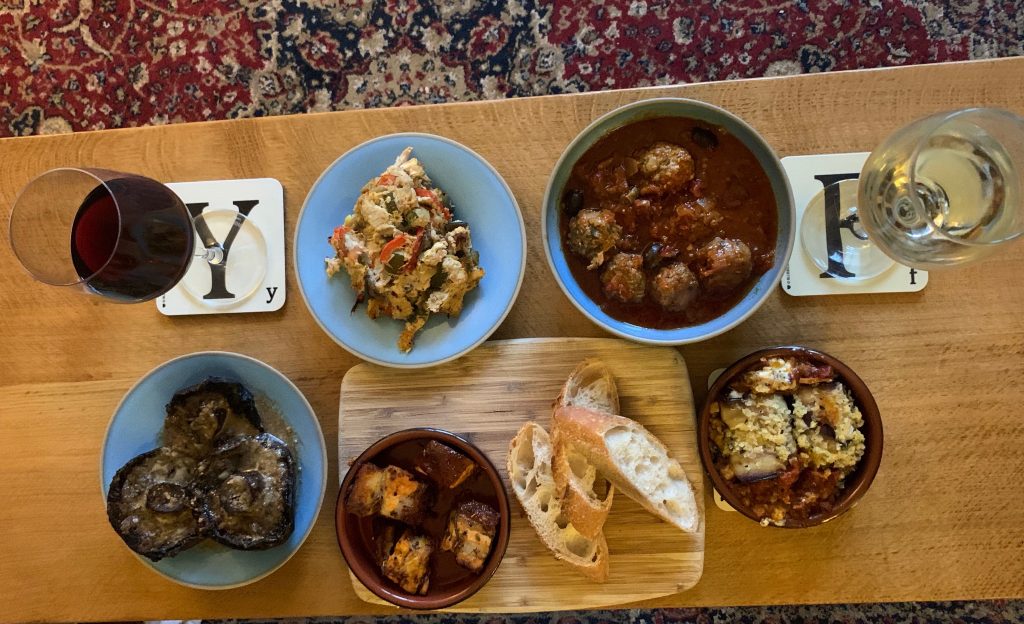 I think it's fair to say that in some regards, tapas is a concept that lends itself extremely well to reheating at home but I certainly wouldn't say the same about paella, something that in my experience doesn't take well to reheating. To dodge that potential mis-step the paella comes presented in kit form, requiring a bit of engagement to bring to the table. Thankfully that doesn't involve anything too taxing and presents the perfect opportunity to pop the accompanying tapas dishes in the oven. The paella is simple to prepare, really just involving combining a few bags of ingredients with some rice and water so everything comes to the table along with a glass of wine with minimal fuss.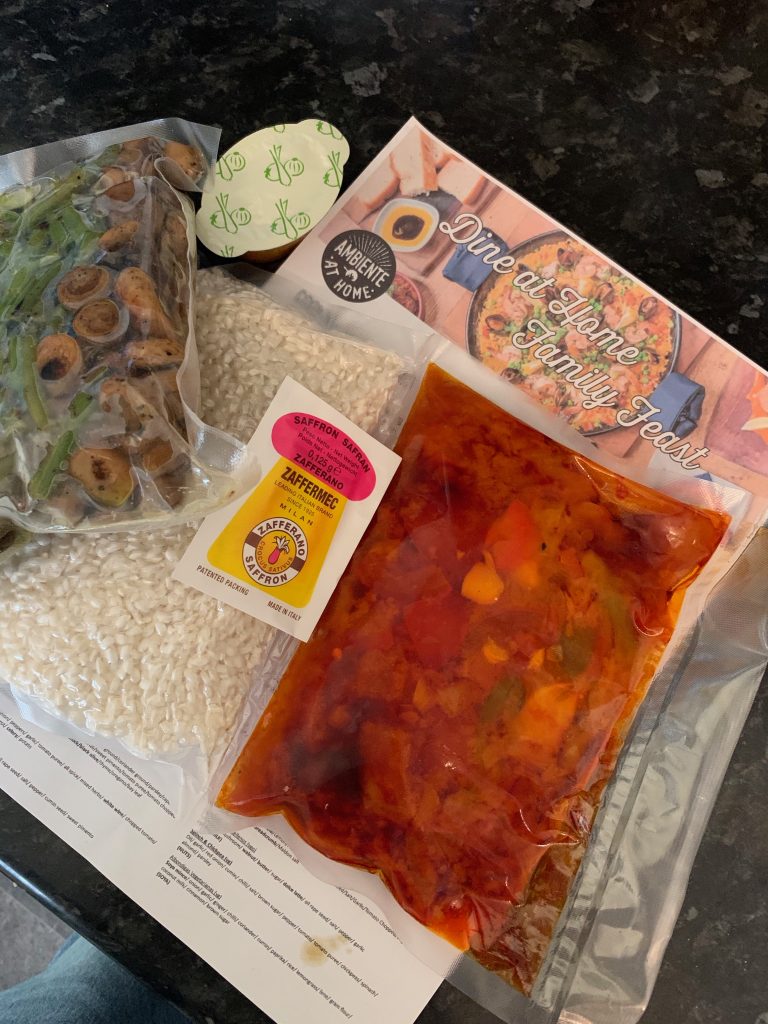 As predicted, Ambiente at home hit all the notes that you'd expect from Ambiente, the selection of dishes doing everything I hoped. I should point out that the quantities were certainly generous, comfortably stretching to four portions (two meals for two people). The tapas dishes featured Ambiente staple "Albondigas", pork & beef meatballs in tomato, chorizo and olive sauce, blue cheese and walnut stuffed mushrooms, shredded chicken with peppers and spices, roast aubergine stuffed with feta and some cubes of tender pork belly. With a bit of bread to mop up the sauces, this quintet made a very decent meal for two in itself and felt very much like a meal in Ambiente, even if it did brutally expose the cheapness of our crockery once again.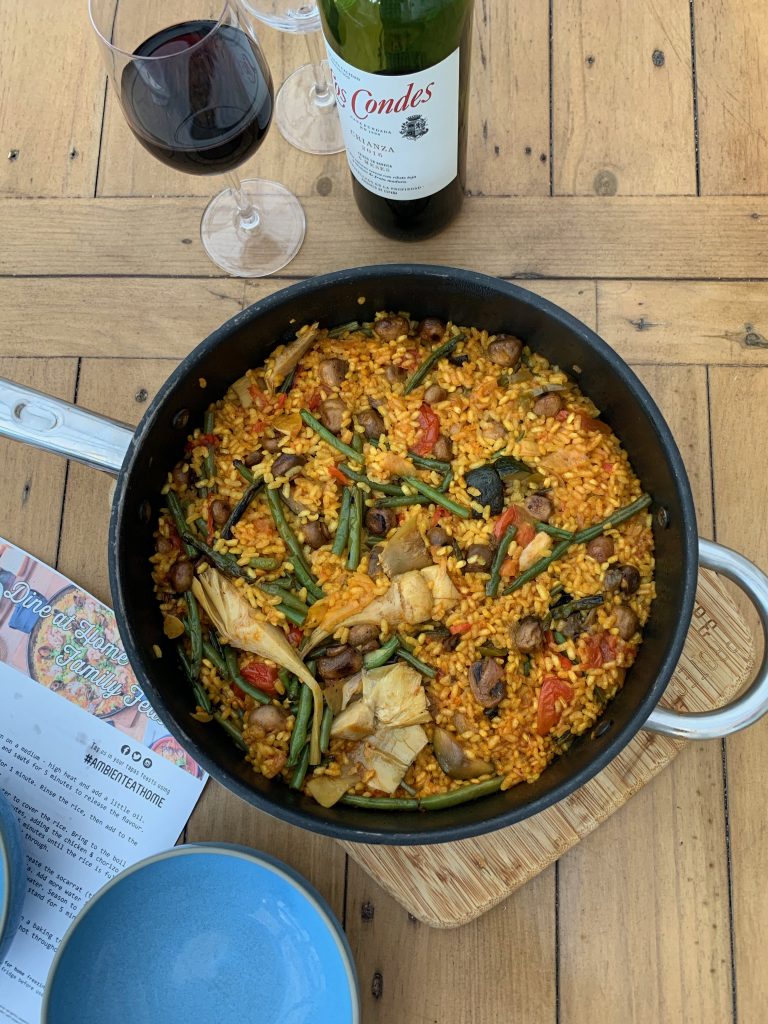 The paella also turned out very convincingly, the vegetarian version opted for here being not missing any meat or seafood elements. A generous hit of saffron helped things along and the result was another comfortingly flavoursome and hearty meal that gave a sense of occasion.
I'm not sure how much I like the term "new-normal", its implication that the status quo we'd blundered our way to before was in some way normal but that's certainly not to say I don't want huge swathes of it back, with restaurants and hospitality predictably high in my list of priorities. This service from Ambiente is a welcome and accomplished glimpse back to some of the wonderful things we may have been guilty of taking a touch for granted a few months ago.
Disclaimer: No charge was made for this meal, opinions are impartial.