What better place could there be to learn to prepare some Yorkshire produce than a cookery school attached to the county's self-styled Food Capital? Malton Cookery School has been a fixture in the town for some years under the leadership of experienced tutor Gilly Robinson and has recently moved to a new location just between the centre of town and Talbot Yard. I was only too happy to accept an invitation to choose a course and check it out.
I had an excited browse through the course list and found a Yorkshire Game Masterclass that was scheduled to run for four hours. I've visited the cookery school a few times before, though not participated in a course, so had no trouble finding its new home just off of the main square. It's an informal space with a central island featuring a collection of ovens and hobs on which to cook. It's worth noting that these require the participants to take a few steps away from their cooking station when heat is required, creating a natural mingling of course participants throughout the day.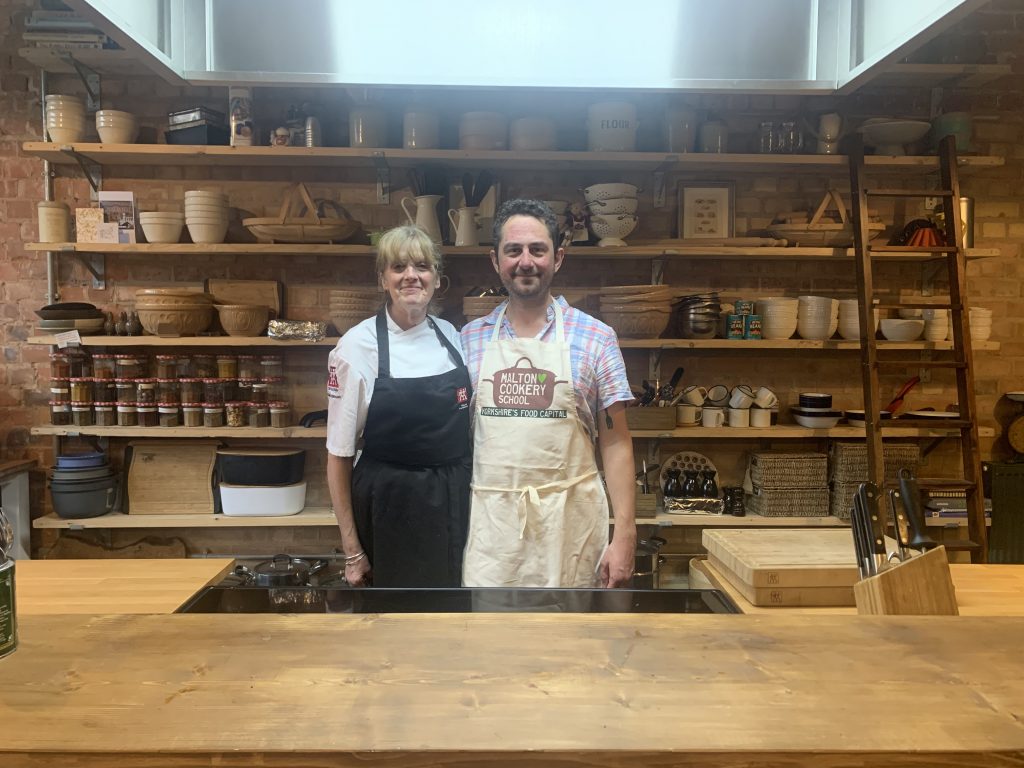 The Game Masterclass started with coffee and tea as the group started to make one another's acquaintance and take in their surroundings. The main cooking station for Gilly to demonstrate from was dressed with some fantastic produce for us to work with through the day and we quickly met Deb who would be assisting for the day. Little Deb might be diminutive but her talents are large, having featured with Giles Coren on 'Back in time for dinner'. She's exactly the kind of calm talent you want keeping things ticking along in the background and is surely due another turn in the spotlight before too long.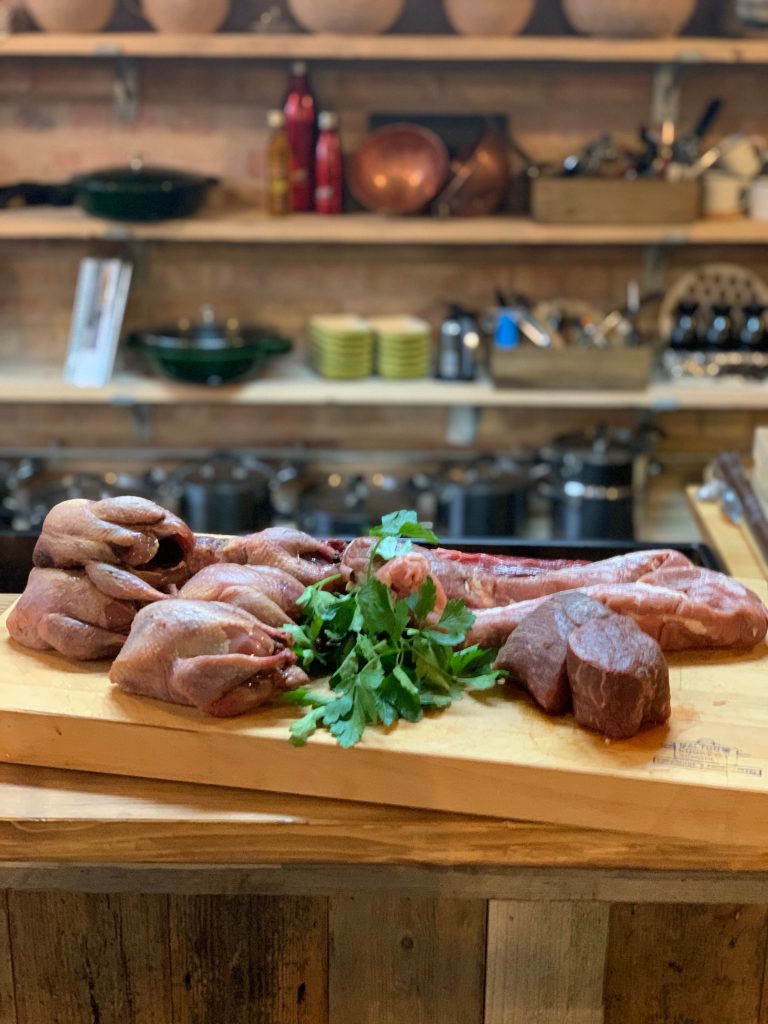 Our first task for the day was to get some dough together for a soda bread, quickly achieved together as we cooperated in small groups to get it in the oven ready to accompany the first fruits of our labours. With that done, we set about making sure we were properly equipped for the coming activities. We were going to be doing a lot of knife work and since there's nothing more likely to cut you than a blunt knife, it was important to learn how to keep the edge of our blade in tip top shape. The truism that blunt knives are more likely to cut comes from their propensity to slip off of the task in hand into, well, your hand so Malton Cookery School partners with Zwilling knives to provide each of the cooking stations with a full complement of decent knives for all possibilities.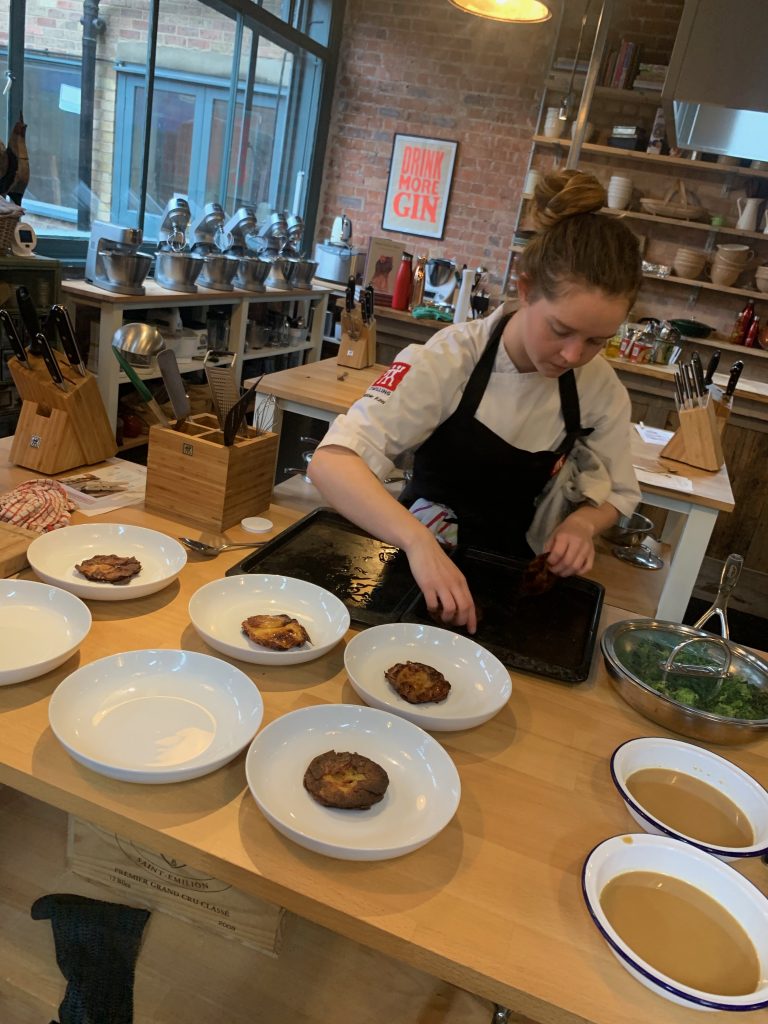 A little bit of knife safety goes a long way (I've the scars to prove it) so in a group with an unknown skill level, it's a good place to start. We were shown how to safely work with blades and what the intended purpose of each one in our block was along with how to keep them sharp.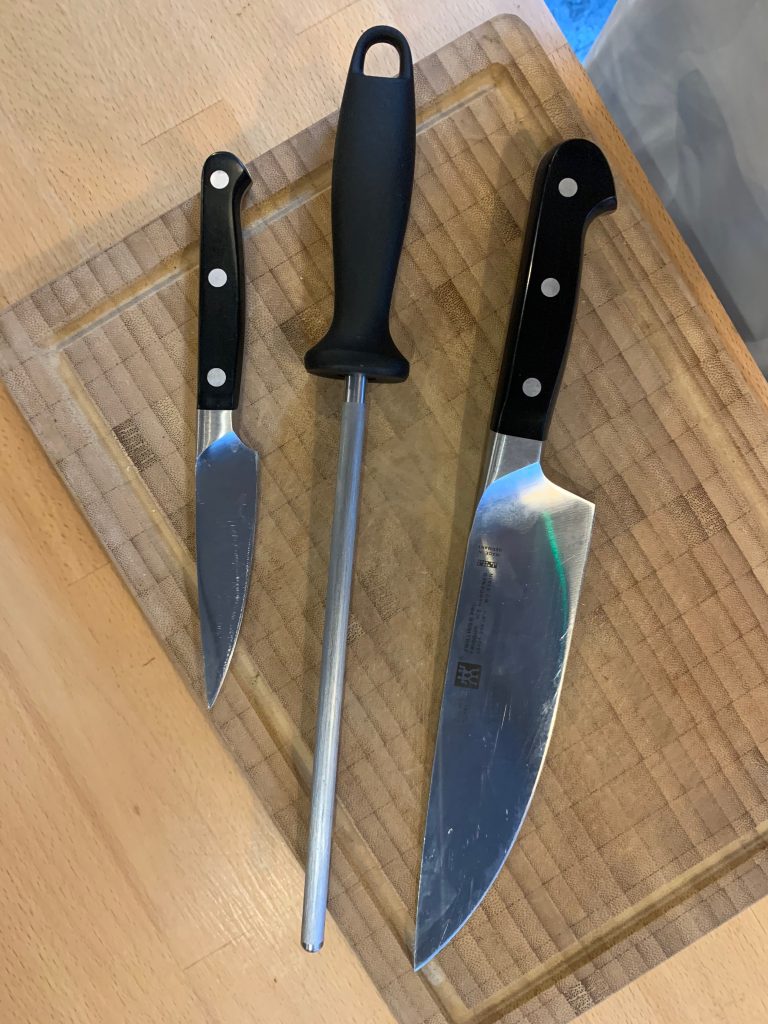 I've enjoyed every cookery course I've been on but oddly the less specific the content is the better as far as value is concerned. It's undoubtedly fun making a delicious plate of food with techniques you were previously unfamiliar with, but it's transferability that ultimately represents greater application for the lessons learned. This is something that is clear in the approach taken by Gilly at Malton, the knife skills we went through being widely applicable to everyday cooking. Similarly jointing a partridge, as we next were taught was fundamentally the same as dealing with any similarly anatomied bird.
By now our exertions were making us peckish so we used the last of our energies to make a carpaccio to enjoy with the bread with which we'd started our day, warm from the oven now. After the school resonated to the sound of wooden rolling pins gently flattening meat to cover a surprising area, we tucked in and the room fell silent for a few moments as we signified our appreciation.
The next hour or so passed in a whirlwind of activity, trimming pork loin to roast and venison to roll into a Wellington that would eventually resemble the most refined sausage rolls I've ever eaten. We also created some rather "rustic" looking gnocchi to go with the pork that ended up resembling a fricassee.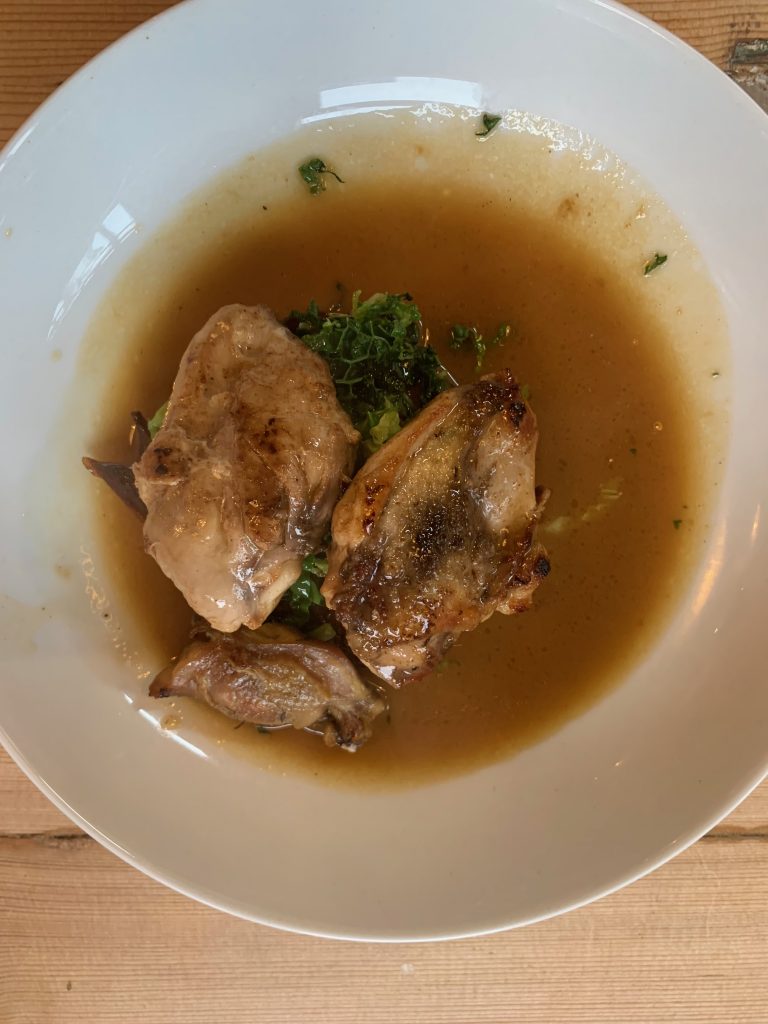 As well as all that, we got a plate to the table featuring that partridge from the beginning of the day, pan frying the breast while also sampling some confited thighs that Deb had sneakily been applying herself to in the background. What really gave this one depth was the sauce that we'd been talked through creating, layering up flavours using stock, cider, herbs, bacon and a few other things. Again, this was a process that was easily repeatable at home and didn't require slavish copying of amounts from a recipe.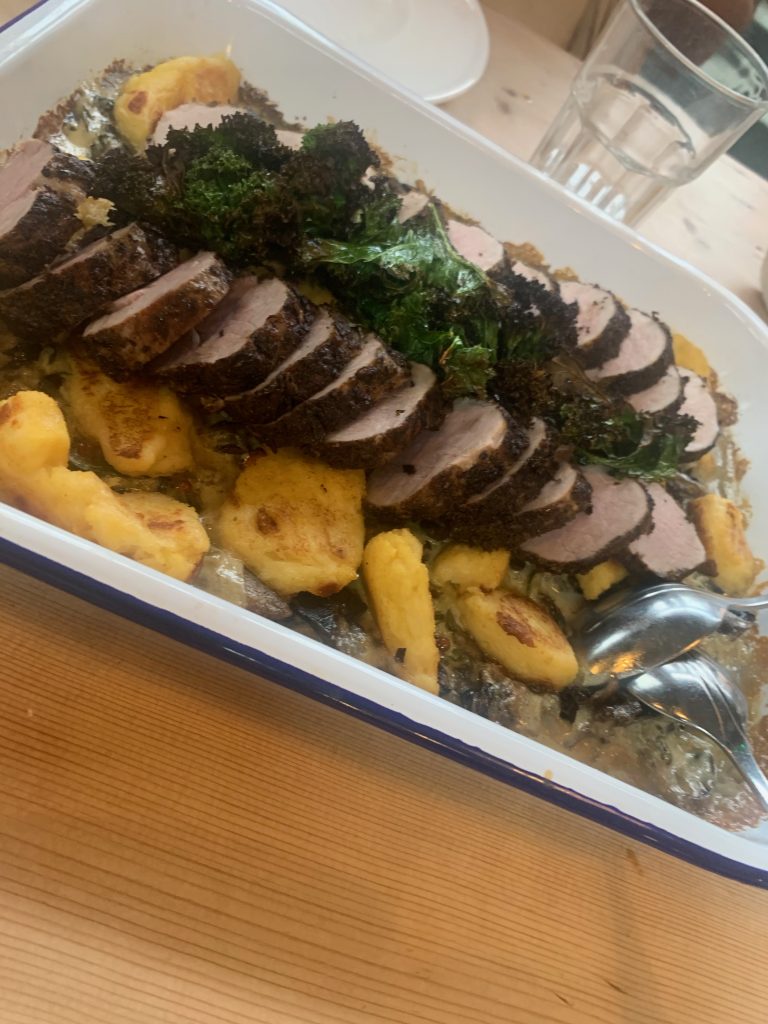 It's easy to forget that this was only a four hour course; we packed in so much both in terms of the output of our labours and learnings to take away. The day finished with the opportunity to enjoy all of the treats we'd created with a glass of wine while reflecting on the dishes and techniques we'd learned. Both the layout of the school and the talented, encouraging staff pushed the participants toward learning and getting involved. I'll use those lessons regularly and think of this day when I do, Malton Cookery School certainly does a great job of representing Malton's culinary credentials.
Disclaimer: No charge was made for my attendance, opinions are impartial.