It's always a privilege to get behind the scenes of a reputed local food producer. When the invite came for a tour of Shaws of Huddersfield it only took a couple of glances at the empty jar of their red onion chutney in my fridge to encourage me to accept. Other than knowing I like that chutney, I knew little about the business, so turned up at their Huddersfield production facility with an open mind.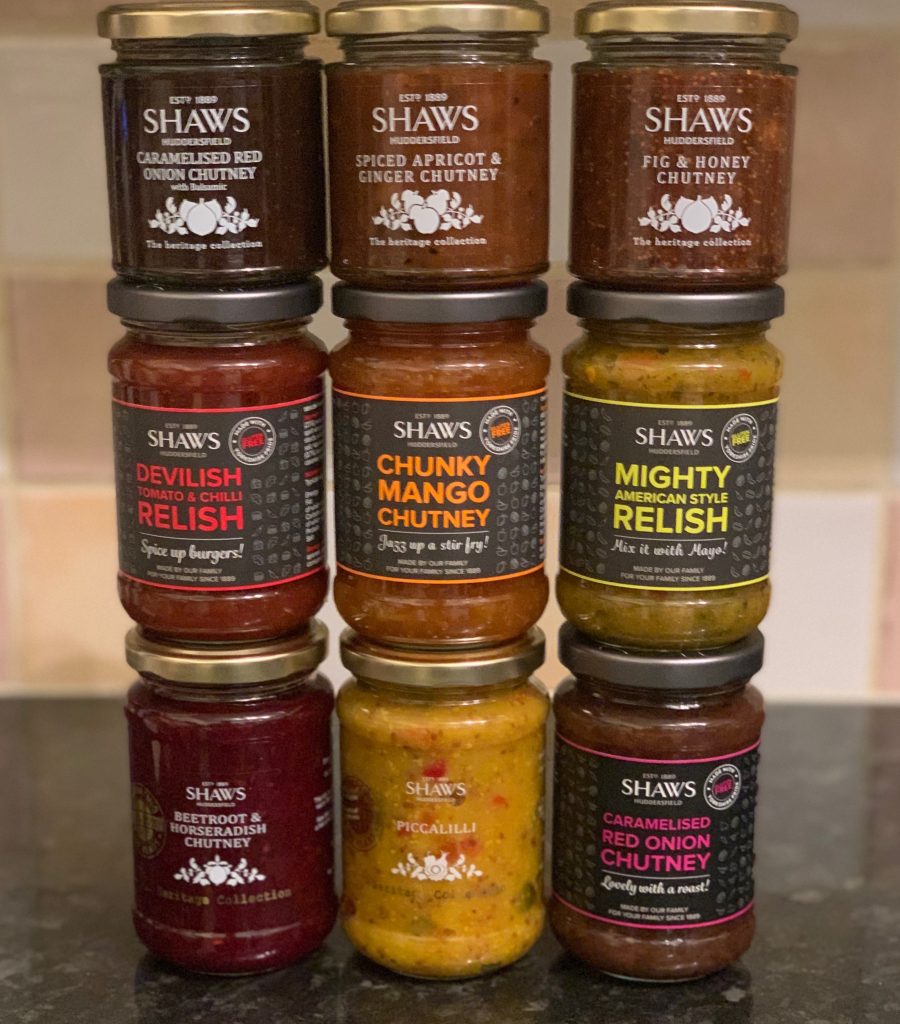 Shaws of Huddersfield remains a family run business after being around for 130 years, during which it has moved site only once and seen five generations of the Shaw family involved in the business. I found the site easily enough and set about taking suitable precautions for hygiene: nets covering my beard and hair, and nattily augmented by safety boots. I've toured a few food factories over the last few years and in the best ones you can easily get a sense of the pride that people take in the product they're producing, something clearly evident in the team here.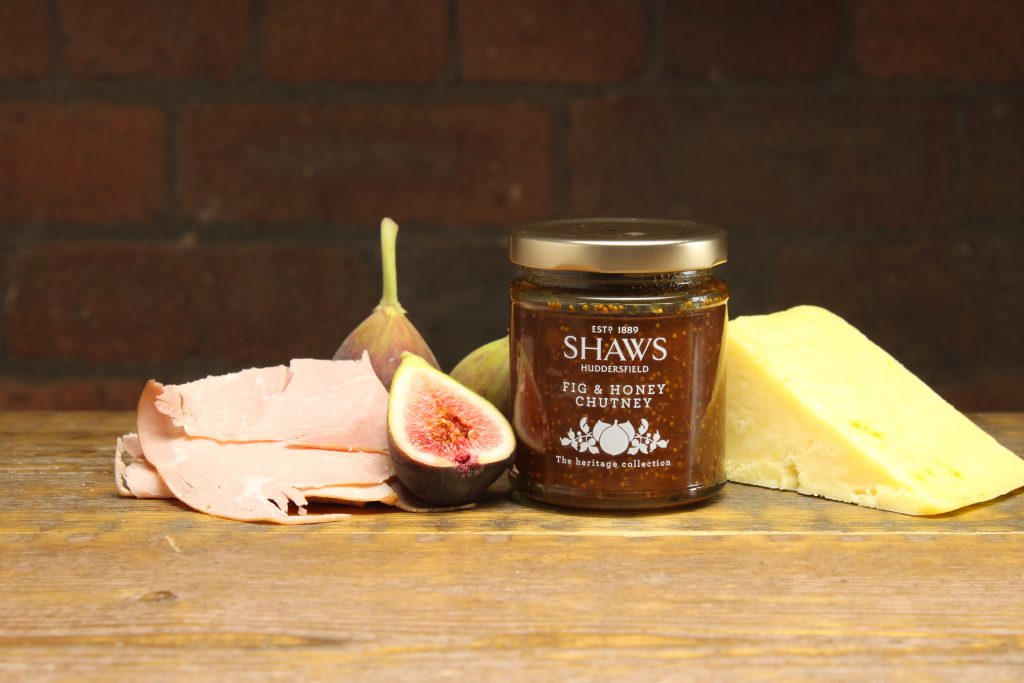 After a detailed tour of the factory and a chat with the person responsible for the recipes (imagine the pressure of making changes with that history weighing on you!), we started going through the product range. I hadn't appreciated that in addition to the customer facing jars that you see in supermarkets, Shaws of Huddersfield do a good amount of business supplying sandwich makers and larger businesses wanting more than it would be practical to buy at retail.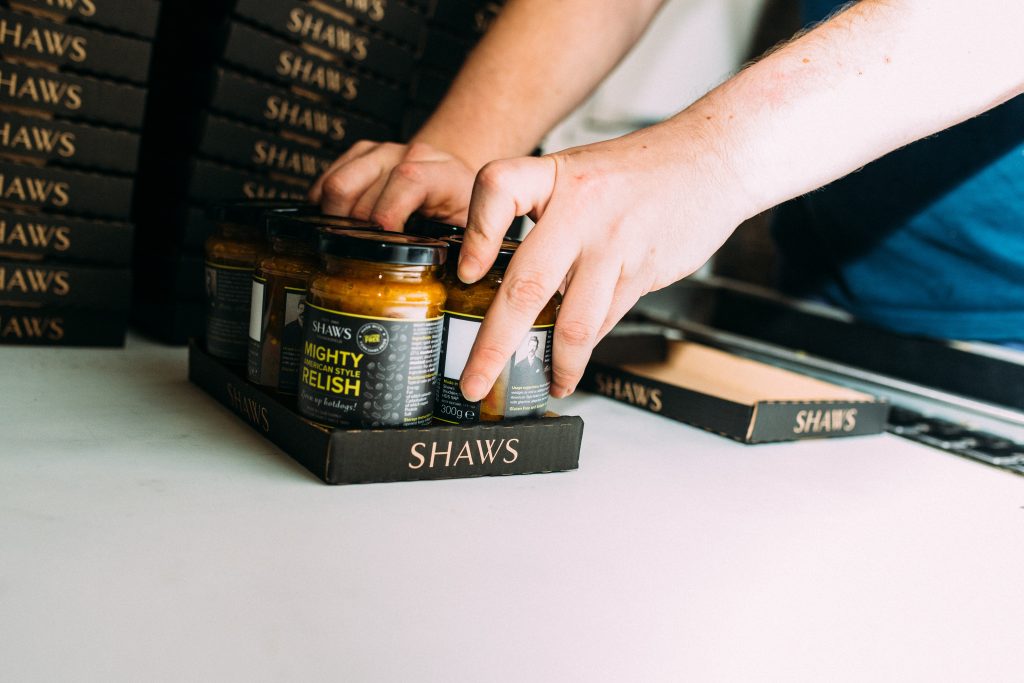 The retail range was where my interests lie though and Shaws were kind enough to provide me with samples of their range, which is split into nine "Heritage" and "Everyday" products. I've already established I'm a fan of the Everyday caramelised red onion chutney and I can confirm that the Heritage example ratchets up the indulgence appropriately. Piccalilli from the Heritage range hits all the right notes and the presence of an American Style Relish, Mango Chutney and Spiced Chilli & Tomato speak of a willingness to develop while not losing sight of the the company's heritage. They're even sponsoring the Sammie Sandwich Awards to push people to think about interesting ways to use their products; more inventive than just dolloping onto a plate, as we're all guilty of.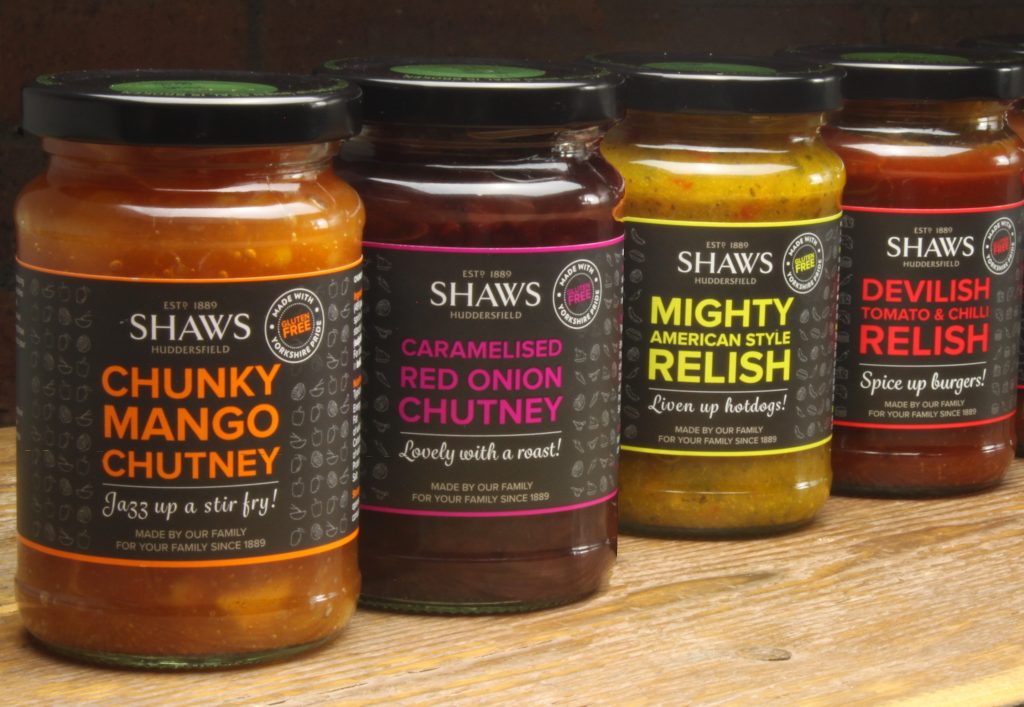 Shaws feels like it occupies an unusual position in the market: certainly bigger than the one man band artisan producers that it may be perceived to compete with, but still within family control. Businesses need to grow and be profitable, but Shaws has done this without losing sight of its quality or core product offering, which remains delicious. I'm glad to have a cupboard well-stocked with their products which I shall be keeping replenished.
Many thanks to Shaws for the factory tour and product samples, for which there was no charge.