I can't recall many reasons to visit Doncaster coming to me over the last 18 years I've lived in York. It's never been more than a stop on the train to London to me, despite its proximity, making it easy to access from York. I've never heard of much in the way of food and drink in Doncaster (Clam & Cork excepted) until word reached me of a new food hall attached to the recently refurbished city centre market, Doncaster Wool Market.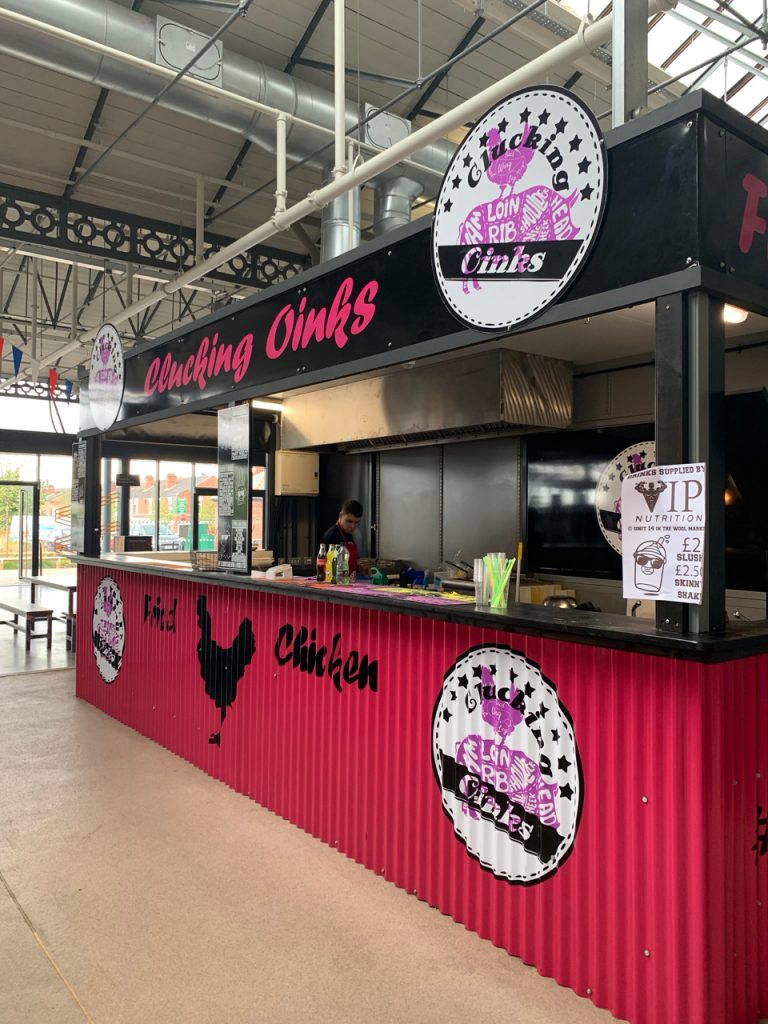 We decided that Doncaster Wool Market would be the perfect half way point at which to meet friends who live in Sheffield so, to that end, hopped on a train on a Sunday morning to make the 20 or so minute hop to Donnie. The Wool Market has benefitted from an extensive make over that's turned it into a bright and open space full of independent businesses, a number of street food traders amongst them. Notable as well is the table tennis available for all and sundry to get stuck into and a glass covering that lets people admire a medieval well discovered during the renovation.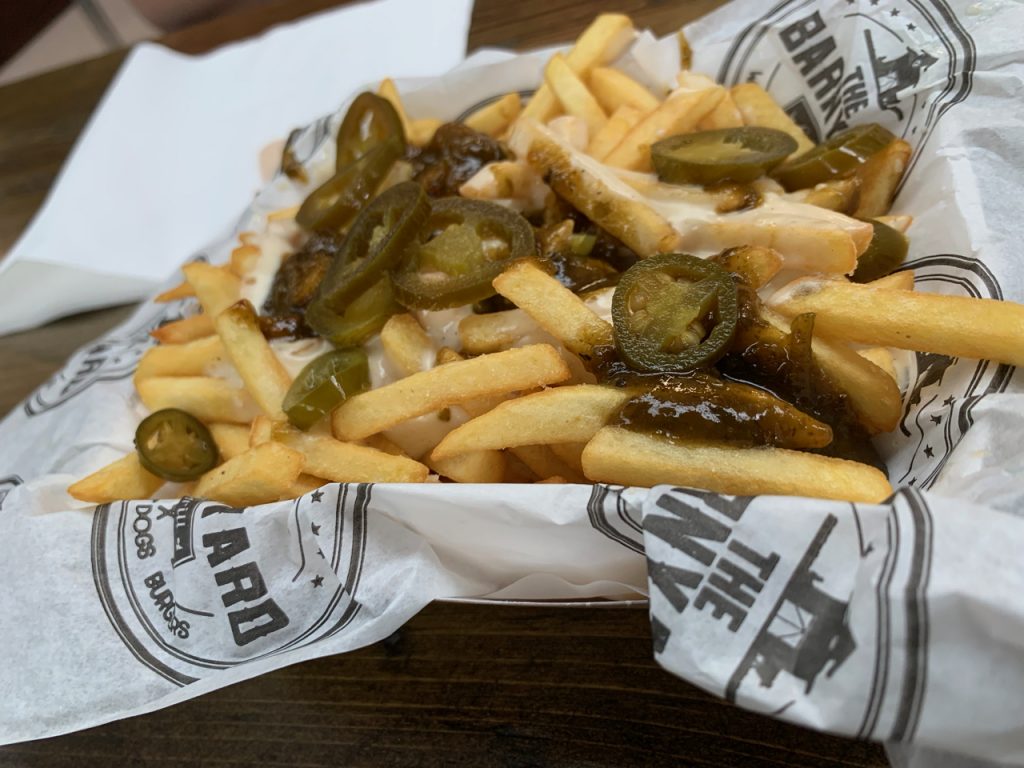 We started our exploration of the street food on offer with a pizza, acting on a tip off from a York-based street food vendor, and The Rustic Pizza company up to the task of turning out good value tasty pizza pleasingly quickly. Our roast veg offering certainly found itself split across the table very quickly. Next we hit The Barnyard for some chilli cheese fries. Nobody would claim that these were refined or subtle but they lived up to the name and were quickly dispatched.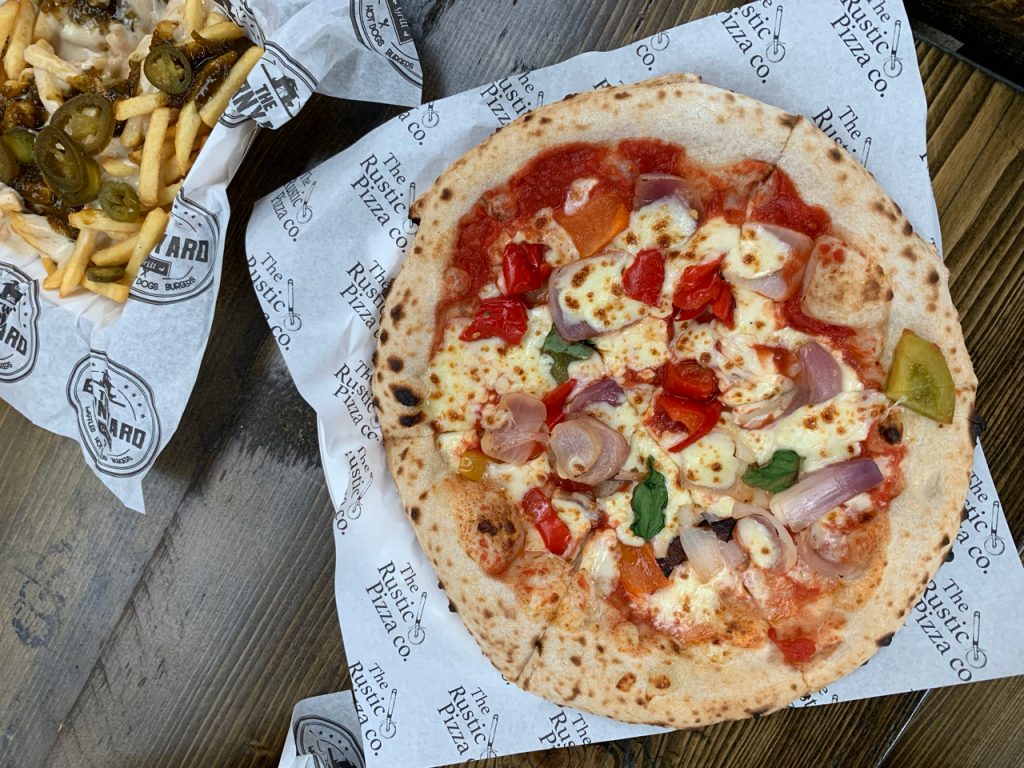 York favourite Clucking Oinks has a presence here so we next fell back into their familiar embrace before taking their recommendation to try Peruvian "Rumba Skewers" from Taste Peru. It's hard to dislike spiced chicken skewers with rice, potato and salad but it's a shame they were only running a limited Sunday menu and had a relatively narrow offering.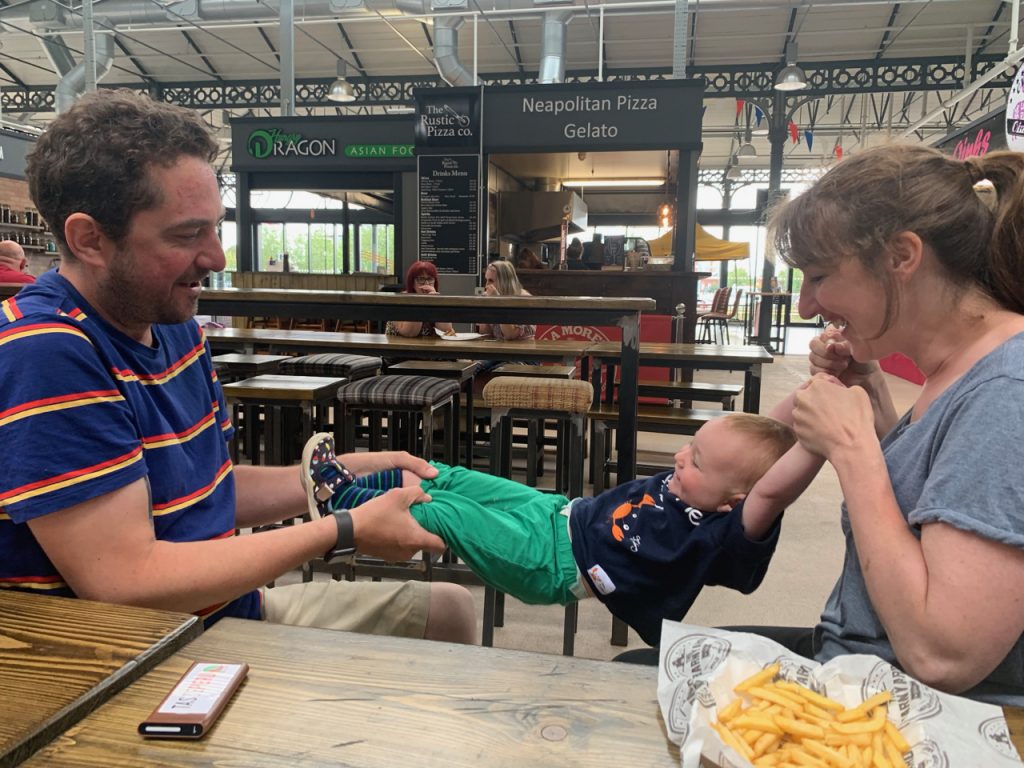 To finish on a sweet note we called by Scrapes for ice cream and brownie. I'm not quite sold on the advantages of making ice cream by hand to order but, regardless of the theatrics, my mint Aero ice cream did everything demanded of it as did a hot double chocolate brownie.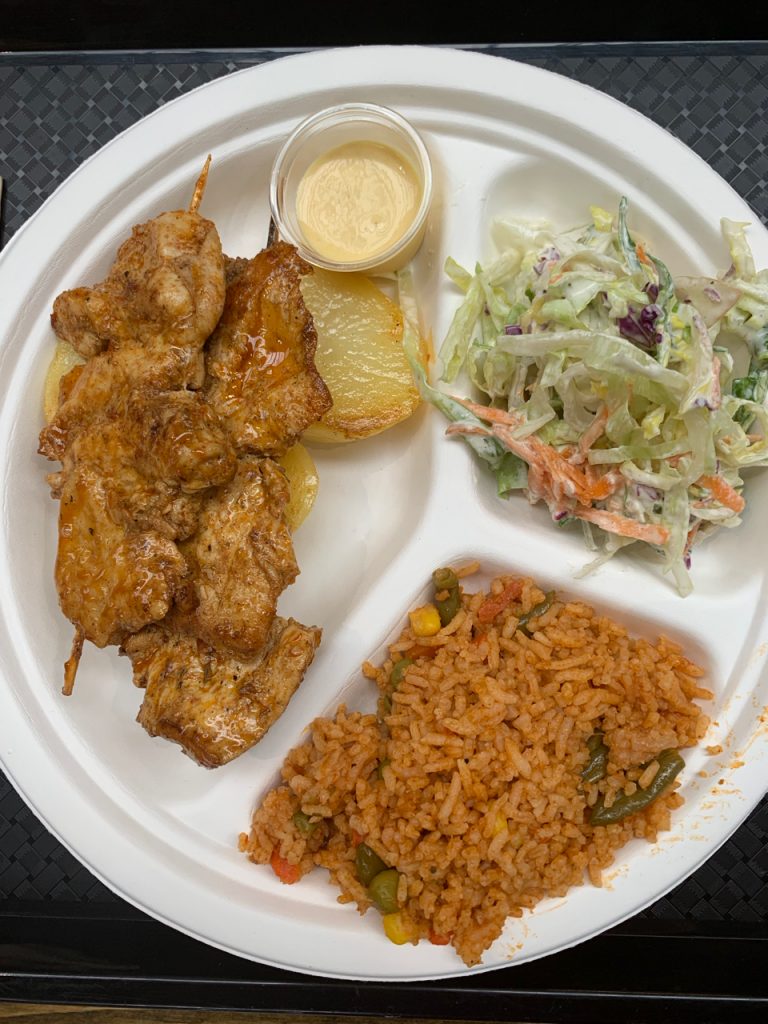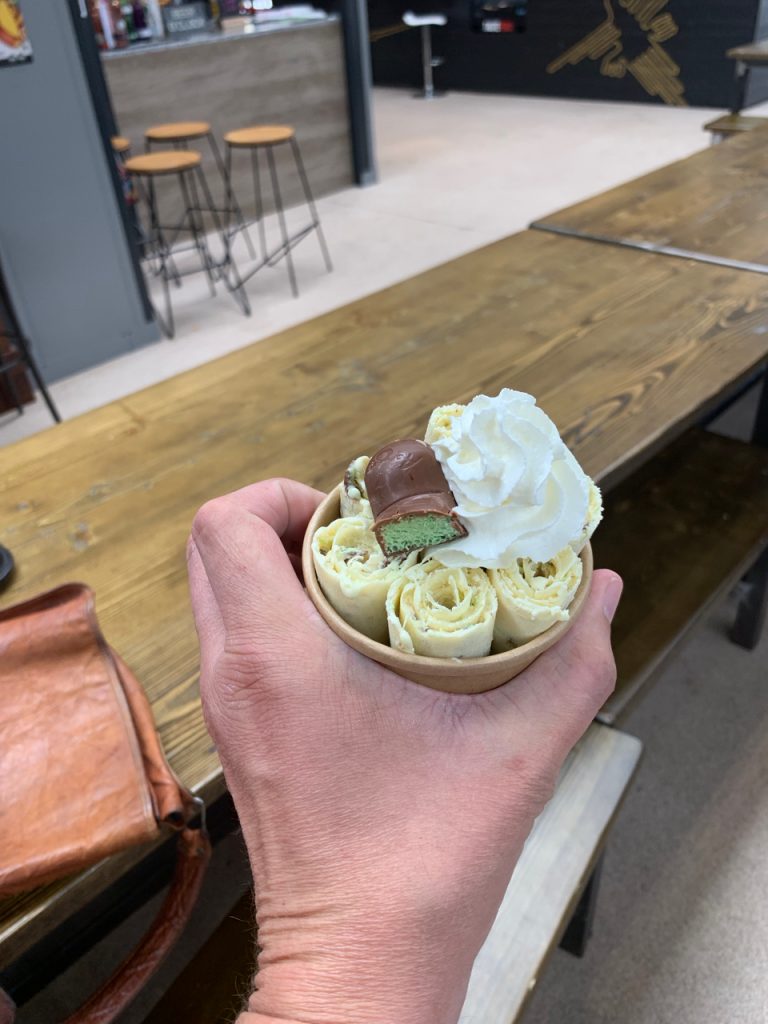 The renovation at Doncaster Wool Market has left a bright and usable space that lends itself well to a few hours of grazing on nice food and browsing independent businesses. Based on the walk from the station, it seems like a definite highlight of Doncaster's centre that one hopes will go from strength to strength.