Over the last couple of years, Mark Hill has become well known in York, developing his Street Cleaver brand into one of the most reliably excellent street food vendors in York. From humble beginnings and through pop-ups in a range of locations, Street Cleaver settled into a unit at Spark while continuing to hit up the street food scene across Yorkshire from the food truck. The "no rules ramen" served at Spark quickly earned plaudits from everyone who cares about food in York with many of the good and great of our city expressing their admiration for the dish and ethos that helped create it. Times change though and when presented with the opportunity to take on the food side of Brew York's new beer hall, Mark developed a new concept and created Born to Lose burgers, a new umbrella that allows him to express his passion for serving refined and memorably tasty food without pretension.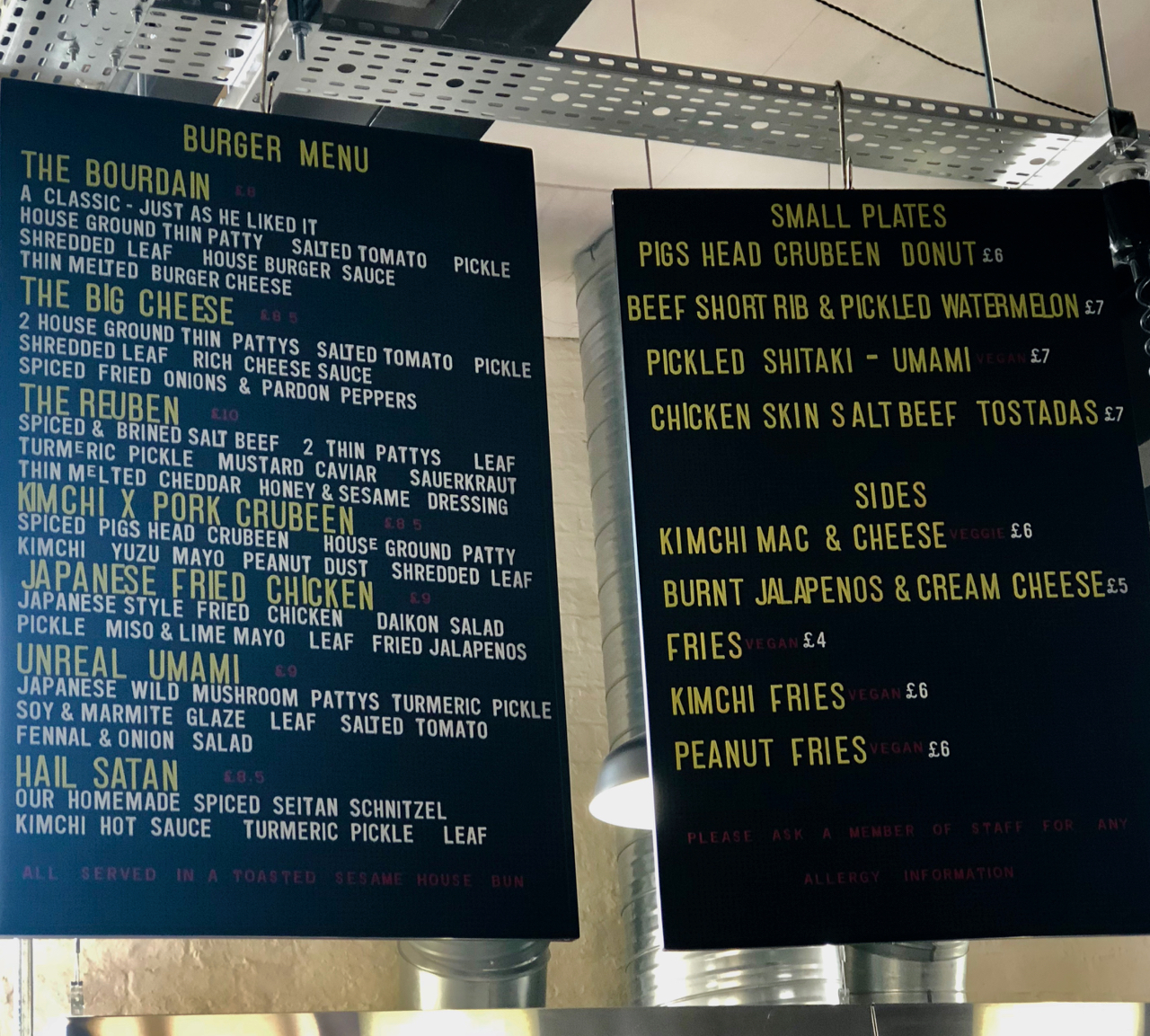 The new beer hall hosting Born to Lose burgers is a natural expansion for Brew York which is housed in a former gym in the same complex as the original brewery and tap room. It's a great addition to York and offers a lively space to meet up in which has got plenty of atmosphere, but isn't distractingly raucous. The Born to Lose kitchen sits at right angles to the bar with menus suspended above letting you know what options you have to choose from. The core of the menu is burgers that feature house ground thin patties and all the refined trimmings you'd expect from the guys behind Street Cleaver. Along with burgers there're a variety of small plates on offer and (when we went) the option to order a platter to suit a table of 3-4 people. Please bear in mind that the menu here is likely to be a moving target as the guys develop different dishes, so don't be surprised if something specific mentioned here has been replaced.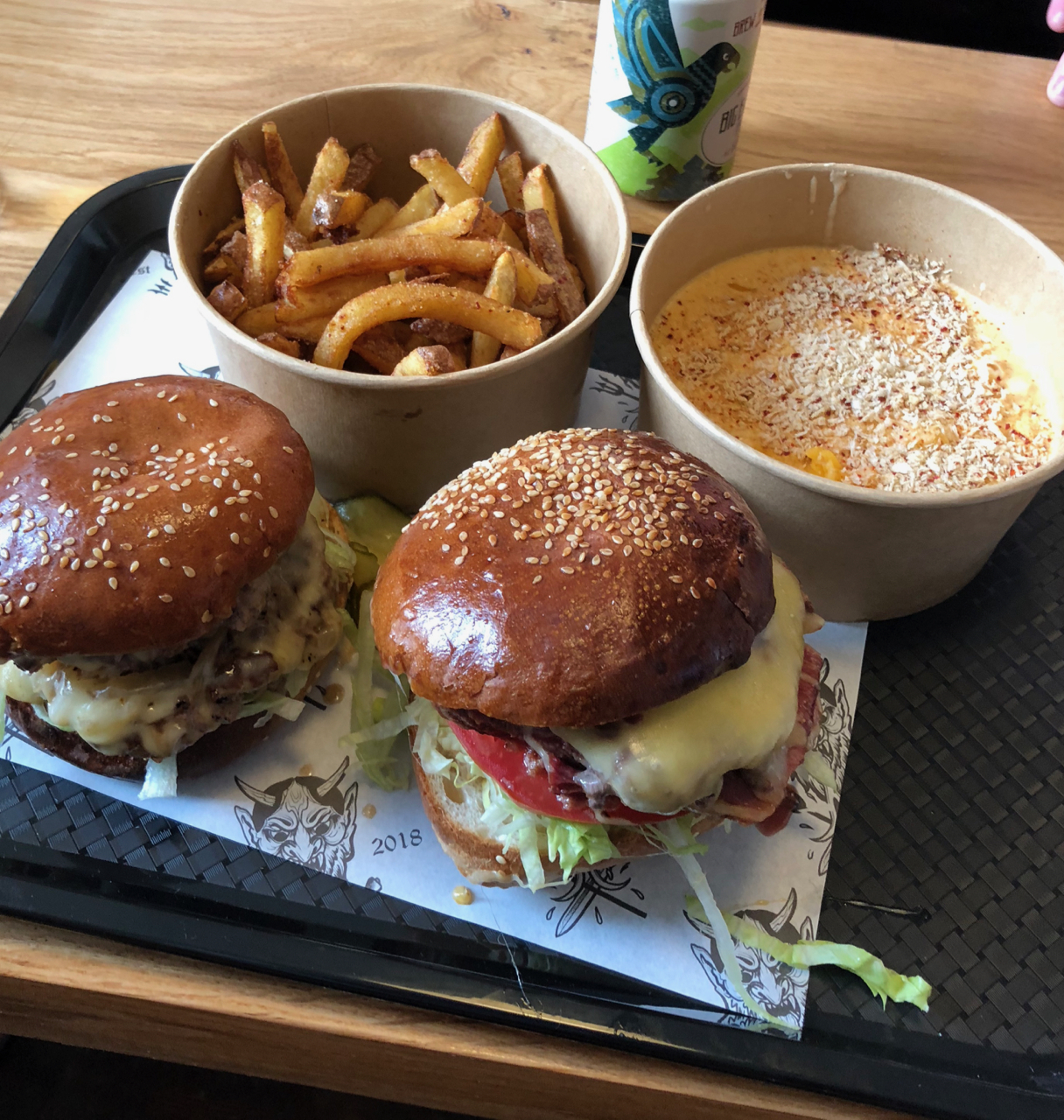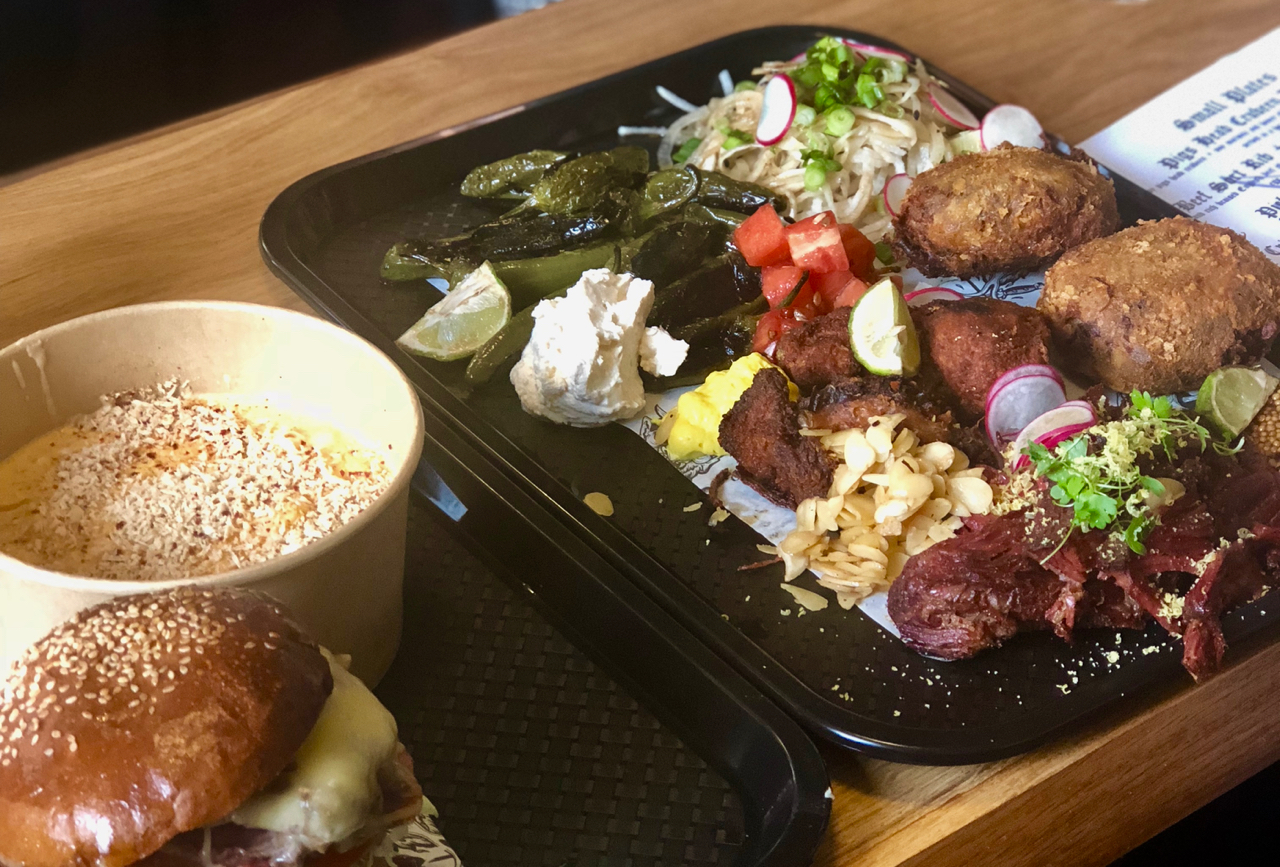 Unsurprisingly, Born to Lose burgers are beautifully refined. I had wondered what twist would inform the burger recipes, but they're actually quite conventional, not needing contrived embellishments, to hit the standards I expected here. The house burger is named in tribute to Anthony Bourdain, a gesture that would be inappropriate if the standard wasn't right. The burger sauce, pickle, shredded leaf and cheese bring all the texture and indulgence you want from a burger, making this just the messy feast you'd hope. The Reuben adds salt beef to the brace of thin burger patties along with sauerkraut and different dressings, making it a very generous couple of handfuls that threatens to sate your appetite before you get to any of small plates.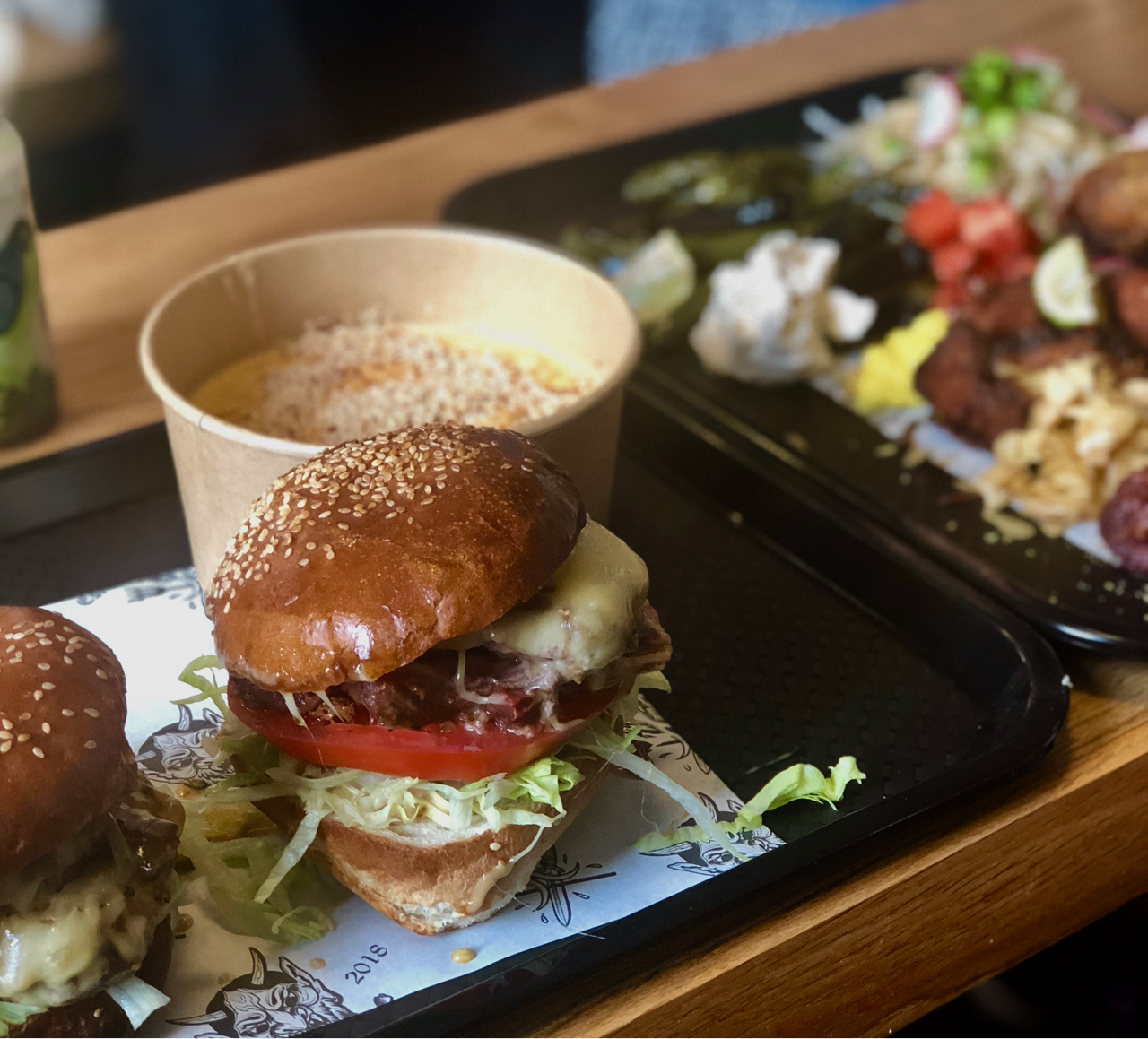 To go with our burgers, we grabbed some kimchi mac cheese, padron peppers, Japanese chicken, salt beef and pigs head "Crubeen" donut. Along with salads and garnishes on the tray all this was presented on, everything was just as delicious as it was intriguing. Kimchi mac cheese is a Street Cleaver classic that remains difficult to get enough of and the tray of extras encouraged everyone around the table to get their hands covered in food, ensuring we ignored our phones and interacted with one another throughout our meal. Pigs head donuts had a real punch of flavour and the padron peppers were adept at cutting through the richer meat elements. It's hard to pick highlights in a meal like this; Japanese chicken was equally fantastic and the salt beef demanded another trip to the bar for more beer.
I miss being able to grab a bowl of ramen at Spark, but this is a worthy alternative. I'm not sure I've ever been disappointed by Mark Hill's food and Born to Lose certainly doesn't break that trend. The breadth of the menu is surprising for what's labelled a burger kitchen and everything on it was superb. If anything, there's been a greater sense of refinement to the food on each subsequent visit. I can't wait to see what else Born to Lose serve up. At the moment, I'm admiring the menu for "Alternative Sunday Lunch" which I'm about to book, featuring roast pork shoulder with black garlic, chilli beef brisket, miso cauliflower cheese and nam chim bone marrow amongst other things. These guys may be born to lose, but the rest of us seem to be winning as a result.