Ever since I moved to York in 2001, the City Screen has been the go-to cinema in York for good reason. Its combination of a well-judged schedule of popular and niche programming along with a friendly bar that does reasonably priced food has been unmatched in the cinema scene in York for years. The former Odeon building on Blossom St has threatened to get in on the act for a few years, but the grand plans announced by Reel during their stewardship never quite seemed to come to fruition. Now though Everyman York has taken charge of the premises and put it through an extensive program of renovation. The food side is taken care of by the Spielburger restaurant while the screens are now populated by comfortable sofas and easy chairs with side tables and plenty of leg room. I popped along for a baby friendly screening and lunch to check it out.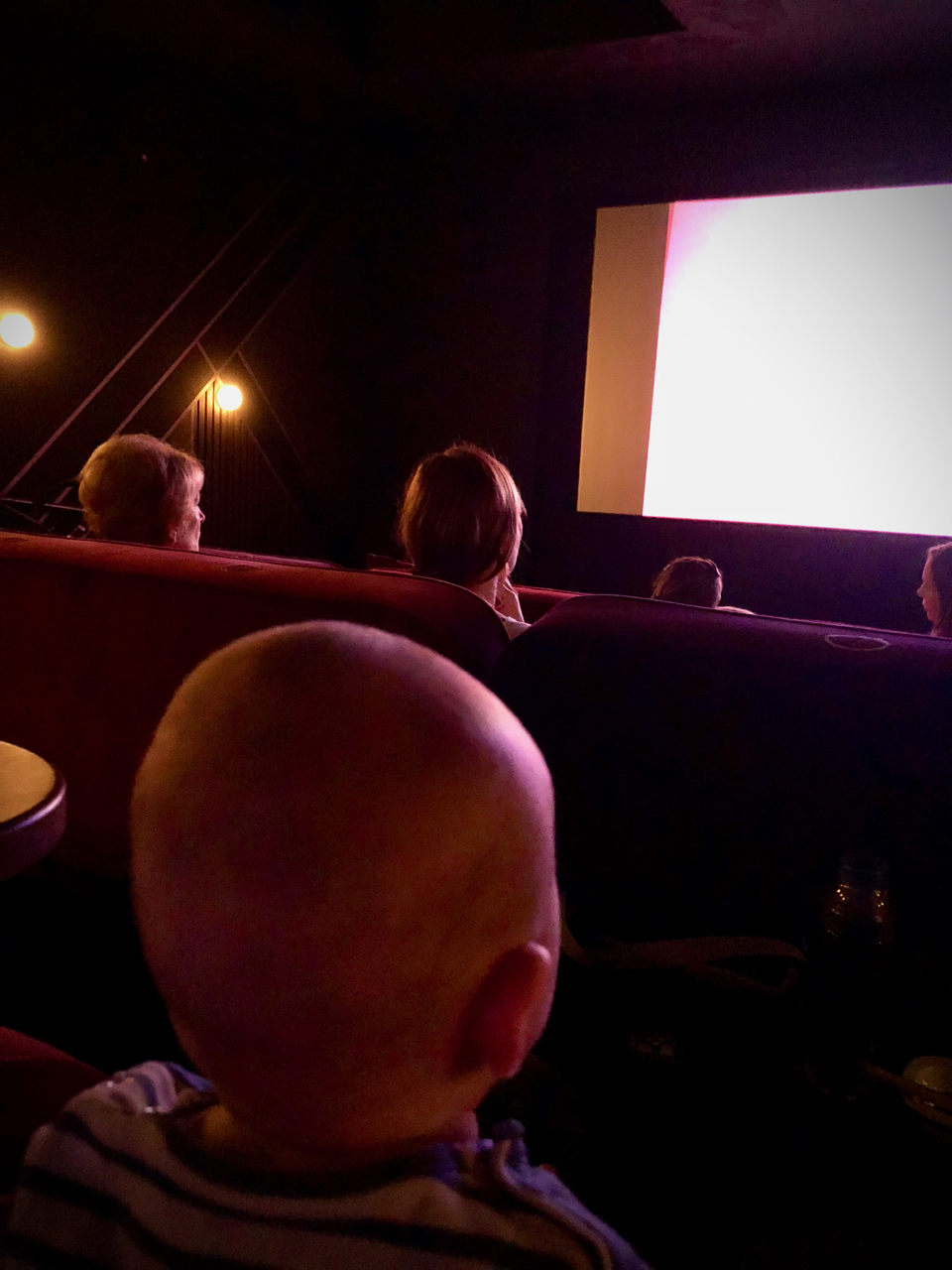 The Everyman York foyer area is now predictably plush, dominated by a large ticket desk and packed with neat nooks and crannies that have been put to use as private booths for more intimate conversation. It's worth mentioning that in my experience, the staff here are superbly helpful. On a recent occasion, a friend became a little confused about what that particular week's baby friendly screening was. No problem though, as without any prompting the assistant manager just scheduled another screening to make sure my friend didn't miss out. I think this is the most startlingly quick and helpful decision-making I've come across in a chain business; it speaks well of the business's ability to trust its staff and give them autonomy.
The baby screening on the day of our visit (coincidentally my birthday, let's not make a big deal of that though) was Mission Impossible 6 and saw the screen pretty busy with parents eager to keep up with the latest blockbuster. Because the screens haven't been designed to squeeze in the absolute maximum number of seats, there's enough space for pushchairs to remain in the screen and keep those precious changing bags within easy reach. The baby screenings at Everyman include coffee and cake, which is delivered to your seat as you get comfy throughout the trailers. I'm happy to vouch for the quality of the americano and chocolate brownies!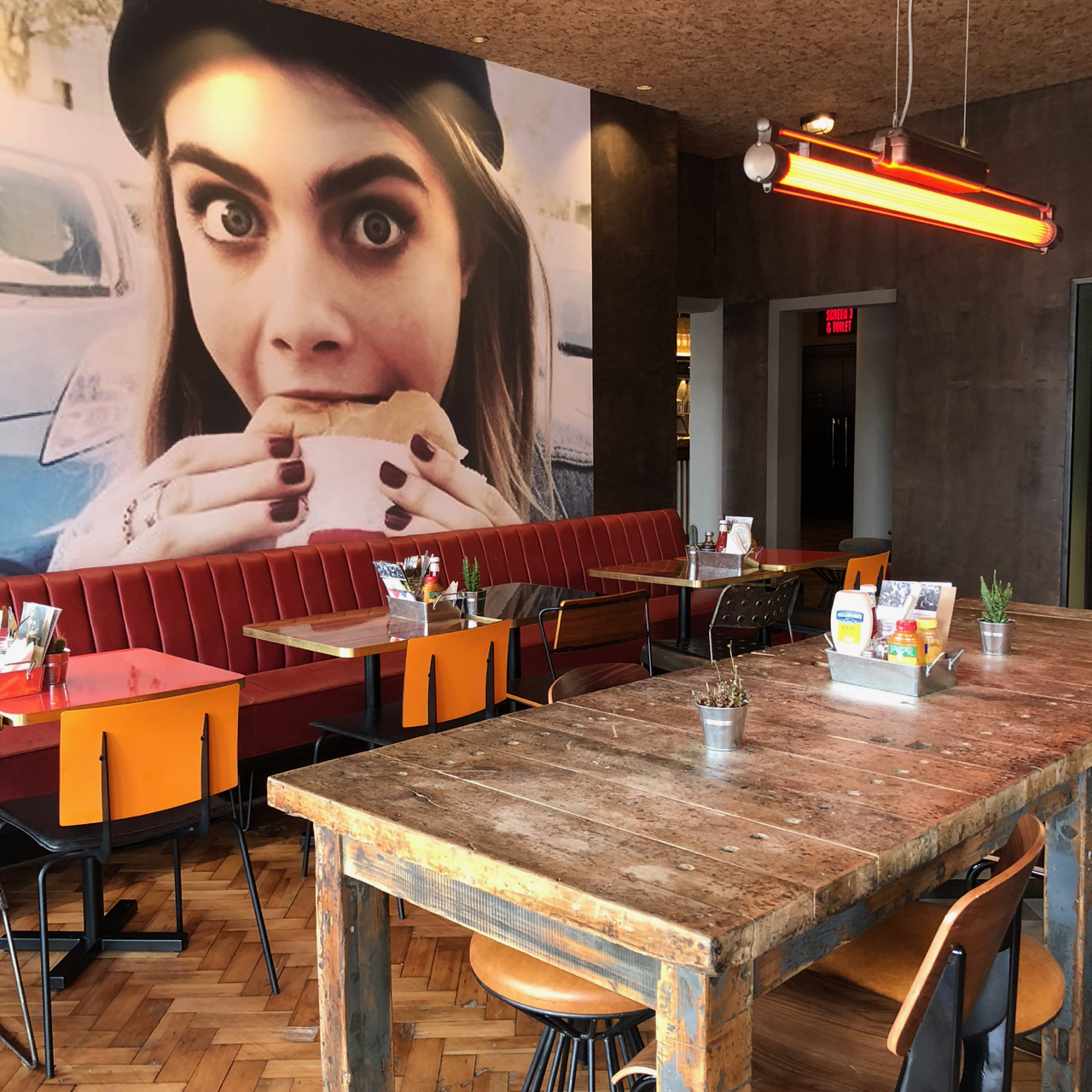 Any room containing numbers of babies into double digits will always be a little lively but we were still comfortable to enjoy the film and not worry about Baby Fork's occasional squeaking and squealing or our sneaking out to change her. The film itself was a typical, slick, spectacular Tom Cruise vehicle full of dangerous stunts and plot twists sudden enough to induce whiplash. Oh, and yes you can see the bit where he breaks his ankle quite clearly.
With our blockbuster out of the way and appetites regaining momentum after that earlier cake, we made our way into the Spielburger restaurant. I have to confess to being a little slow on the update with puns on occasion (shamefully given my weakness for them) so it took me some months to realise that a 'Spiel' wasn't an ingredient. Still, I drove past the Beeswing for years wondering what a bee would need a swing for, so it could have been more embarrassing.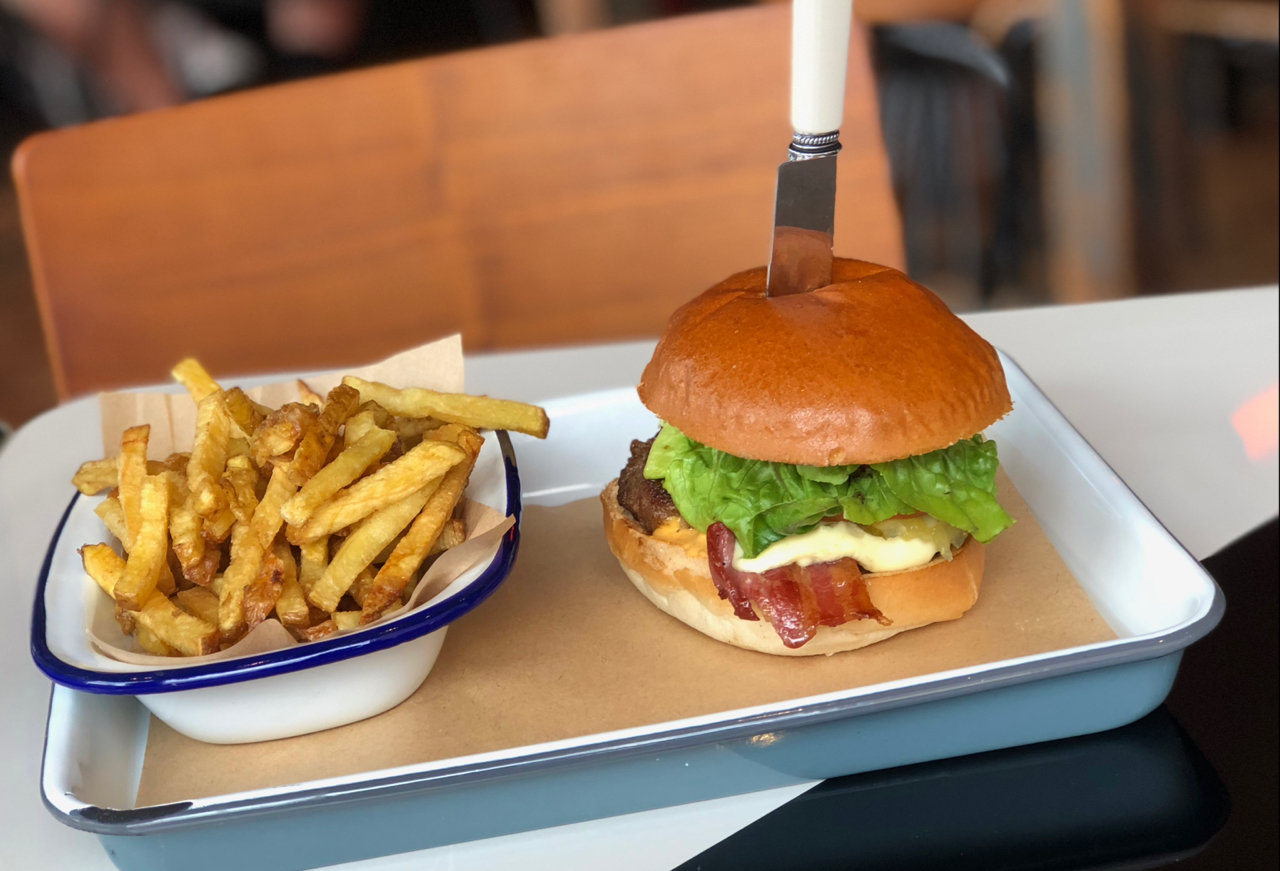 The Spielburger restaurant is separated from the Everyman York foyer and downstairs bar area, making it feel like a different experience sharing a space with those enjoying a drink before their film. It's not a huge space but it doesn't feel cramped or like there're more seats squeezed in than are comfortable. The room is dominated by a large portrait of a wide eyed young person enjoying a burger. I only registered it in passing but others might find her gaze disconcerting should you end up in her eyeline.
We went for a house burger with blue cheese and a "1216" that packed harissa mayo and fried potato scraps along with Red Leicester and bacon. We chose regular and truffle fries to go with our burgers and made it through the brief wait with the aid of decent coffee and a cloudy lemonade. When our food arrived, we found the burgers presented with a knife impaling them rather than a skewer, perfectly attractively presented. It was only a pound extra to add bacon to the house burger so I didn't think twice about adding the extra layer to go with the beef, cheese, pickle and lettuce. The 1216 (Sorry, I didn't get the origin of the name) had its cheese presented differently as a square that had been melted and allowed to solidify.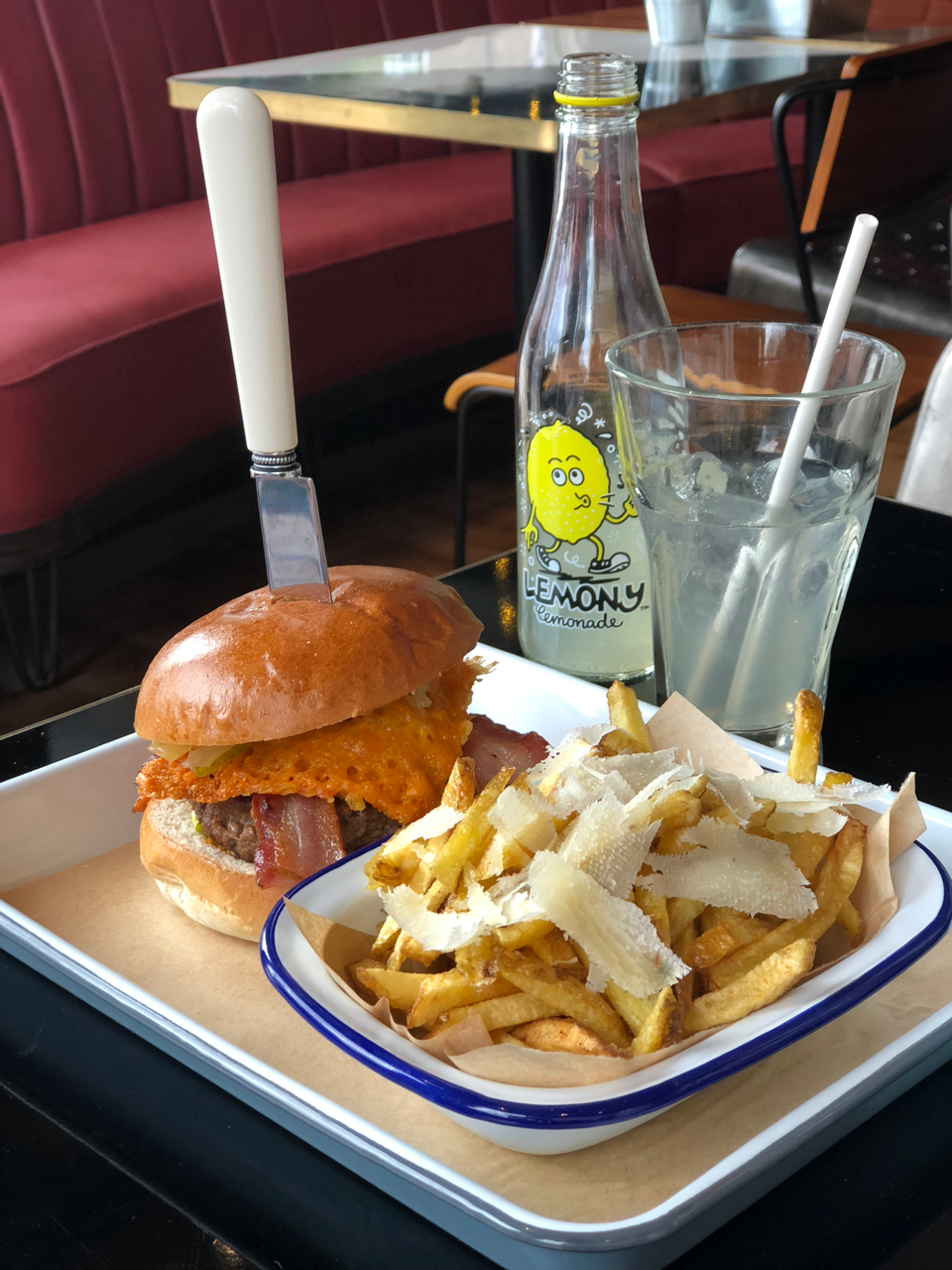 Both burgers were very enjoyable, with all the elements in agreement. The harissa mayo was well judged but most importantly the succulent patties showed good depth of flavour with well balanced seasoning. Fries hit the mark and kept us picking through them for longer than our appetites strictly needed, though the truffle element was limited to a truffle infused hard cheese shaved over one portion. I much preferred the selection of condiments on the table, in particular the Beaver brand Coney Island hot dog relish that was packed with onion, pickles and tomato.
The City Screen still retains a deserved following, but Everyman York takes the prize for comfort and prestige these days. Neither experience is disappointing but throughout each interaction with Everyman I've been very impressed with the customer service, comfort, general environment and the food.  I particularly like the segmentation of the building that allows a meal in the restaurant followed by a pre-film drink in the bar then transitioning into a film. Some of the drinks prices are a touch higher than I'd prefer, but the experience justifies it. I'll be making a habit of the Baby Club as long as Baby Fork is young enough.
​Disclaimer: No charge was made for this visit. Opinions are impartial