Our last night in Wales was almost unsettlingly sunny, only three hours of driving were left to get back to York, a nice B&B was sorted and there was a picturesque castle to stroll round while contemplating the afternoon's visit to Portmeirion. It really would have been hard to make it better. All we needed was a last view to eat in front of, which we found at Y Plas.
Harlech is a small town dominated by the hill on which it sits and the large castle at its centre. There's no proliferation of coffee shops or Tesco Metro to spoil the streets. We struggled to find a suitable pub for pre dinner newspaper duties but the garden of the Lion was acceptable once we made it past the retch-inducing bin store.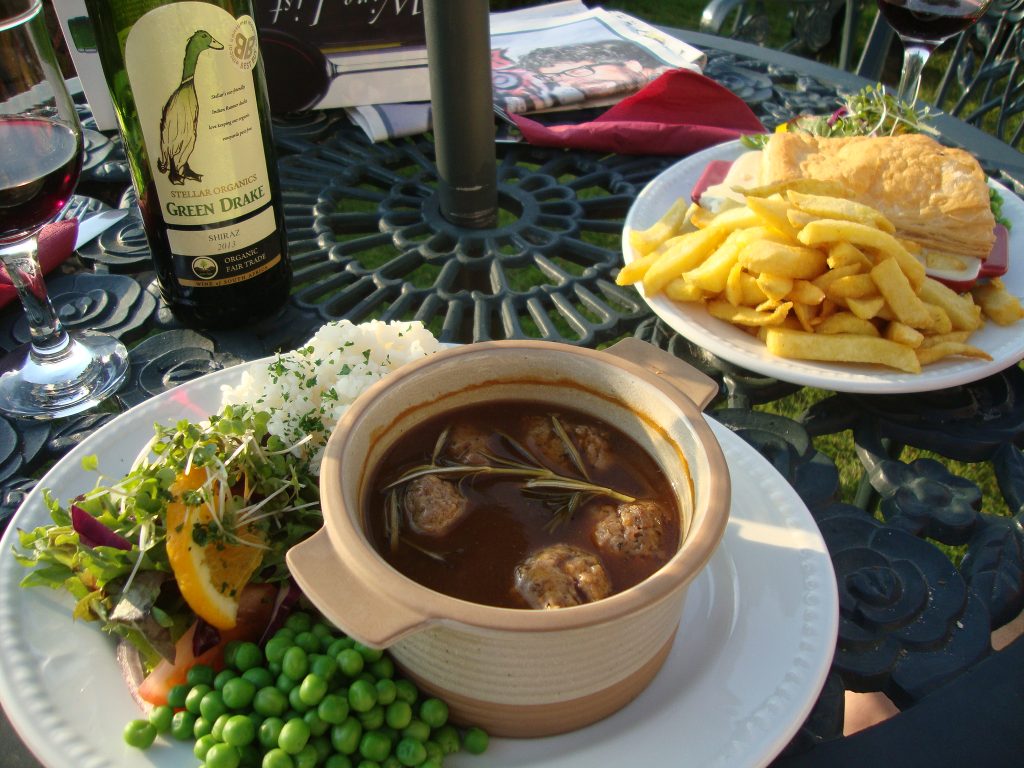 It was a little surprising to see a nice looking caribbean restaurant nestling in Wales but opted for the more appealing view of the terrace at Y Plas. Without fuss we got a table on that terrace ready to squint at the sun and marvel at our continuing luck with the weather.
Good shiraz with a very acceptable platter of bread, mozzarella and cured meats stood alongside a reflective stare into the sun before we took delivery of our mains.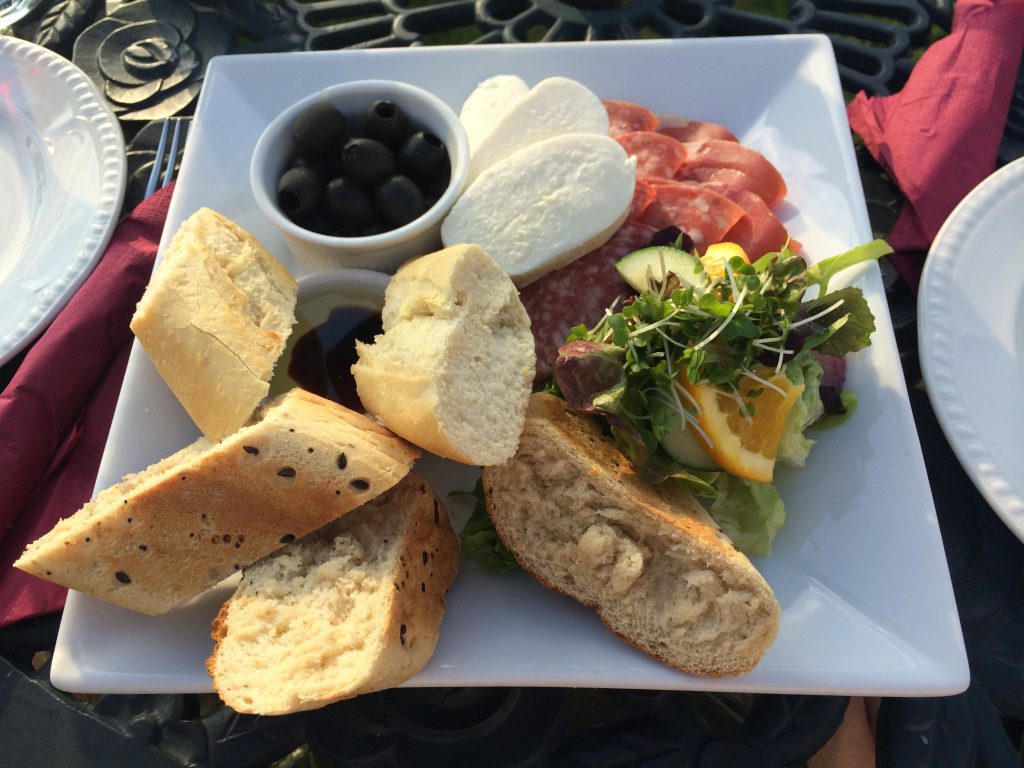 Lamb and mint meatballs were superb and the fish pie excellent. Prizing the pastry roof from the pie prompted almost comical jets of steam as it was served at the same temperature as the meatballs, a touch warmer than a volcano. Generous sides completed a heartily over-generous meal.
As it was only a fleeting visit, I can't recommend anywhere else in Harlech, but I'd wager there's no better view. If you're in this area it's well worth a few quid thrown at a meal!