From an outsider's point of view, The Rattle Owl looks to have had a tricky gestation. The discovery of Roman remains in the basement pushed timescales out and menu development seemed to take a little while, with a few test sittings taking place before opening. After going to one of those sittings, I couldn't fault the food, so it's great to see the place up and running.
Based in the former Blake Head bookshop and cafe building which has been simply restored to a comfortable dining room, the Rattle Owl is finding its own identity. The restaurant provides an area that is comfortably lit, doesn't suffer from invasive reflected noise and doesn't pack in too many tables.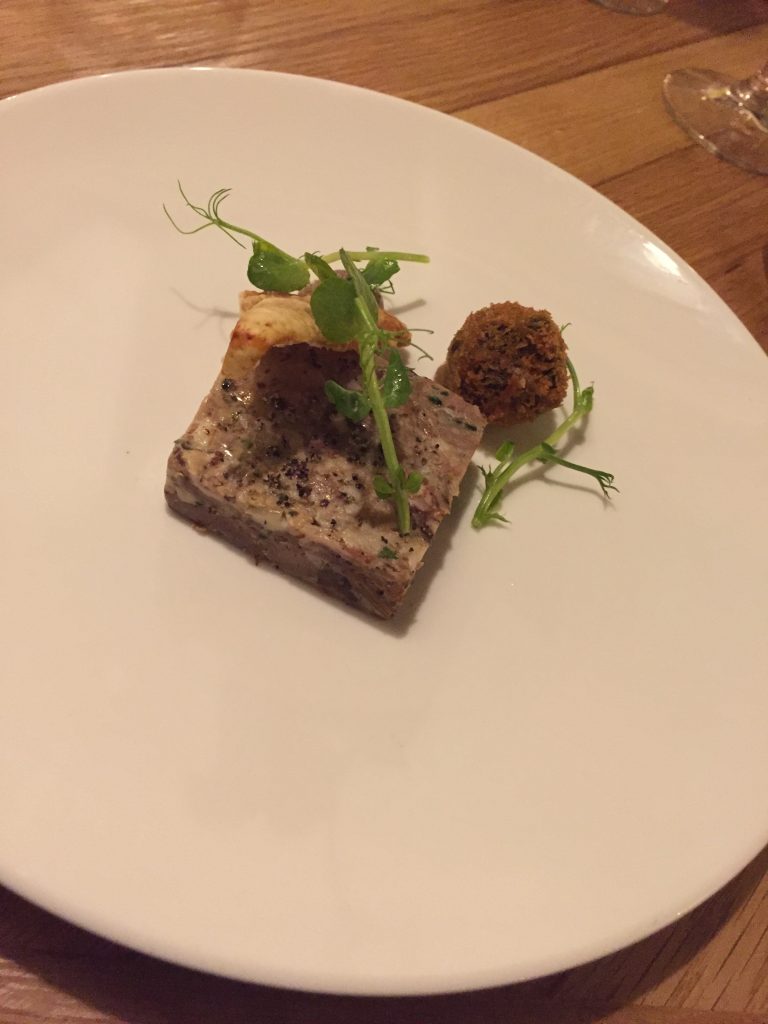 While the Blake Head was undoubtedly a loss to Micklegate, the Rattle Owl is making amends for that in spades. Now that the Falcon Tap no longer occupies the bottom rung of the antisocial behaviour ladder and instead provides civilised drinks on Micklegate, things are starting to really look up for the area. In fact, we didn't have to dodge a single hen/stag party on our way, come to think of it!
The Rattle Owl's attractive frontage features a small wine shop in addition to the tempting entrance adorned with the lovely owl logo. My previous visit for a preview meal found the place brimming with enthusiasm and a food offering that felt well developed. While there were a few rough edges such as mis-matched furniture, these have all been smoothed off now and the interior is befitting the food on offer.
After a few tedious expenses knocked a hole in YoaF finances, we noted a shockingly good value set menu offering two courses for £14. Justifying our skinflintedness as an opportunity to appraise the establishment on the merits of budgetary accessibility, we plumped for pig's head terrine and beetroot mascarpone mousse to start.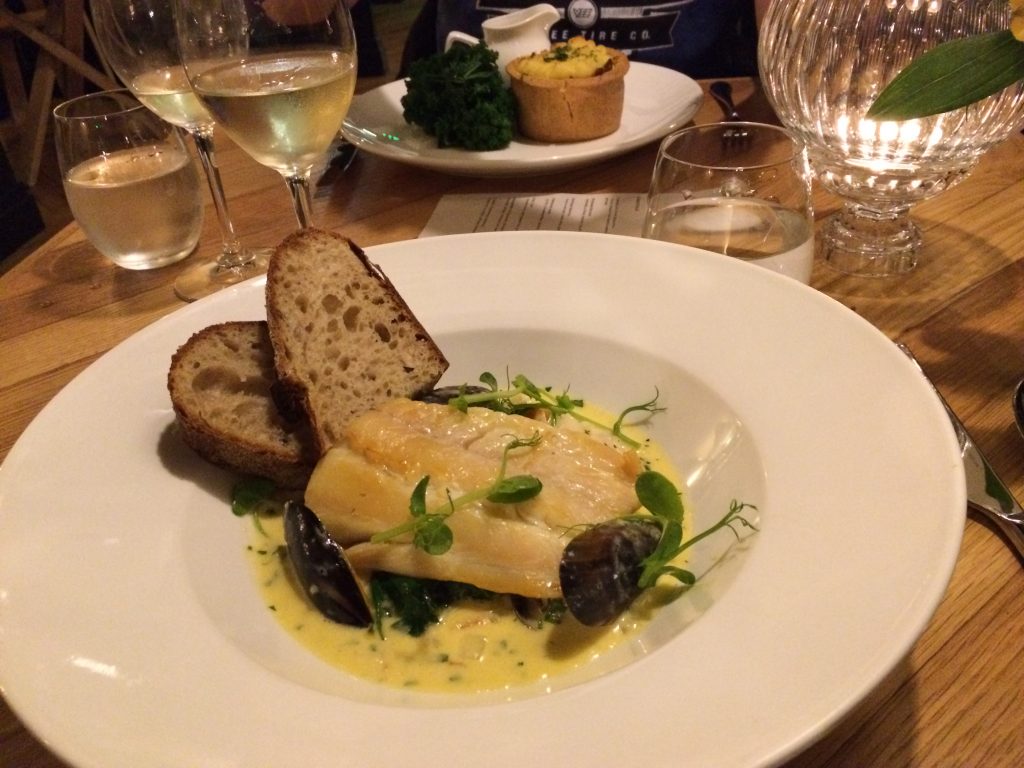 The terrine came with a black pudding bon bon and bags of flavour. The confidence to bill pig's head honestly is a breath of fresh air. I know at least one other restaurant in York that is a touch more surreptitious about it. Neatly presented, rich and fragrant, this was a cracking place to start.
The beetroot mousse could perhaps have pulled in a couple of contrasting flavours, but was well-balanced between richness and earthy beetroot. The two dark toasts contrasted well with the beetroot, and one of them also had a kick of cheese dressing.
Moving onto mains, we plumped for rabbit pie and seafood chowder. We pause at this point to remember this is only £14 for two courses, seriously good value. The pie is simply presented, with a sprig of green on the side, and doesn't shy from its flavourful filling, well judged sauce neither overpowering the animal or falling into anonymity.
Seafood chowder made a huge asset of the sauce it was presented on. At the other end of the dish, the chunk of bread presented with it served well to prevent wastage of that sauce. The fish was perfectly cooked and mussels provided variety. It's all I can do to stop shouting "fourteen pounds!" even now a few weeks later.

We didn't have space for a third course so chose to call it quits and stroll home. The choice of wine was excellent, with a good selection available by the glass. Our only regret was in having been too financially cautious in sticking to the set menu. Still, that represents the perfect excuse to abuse a credit card at the next visit. See you there.